Betsey Johnson Fall 2013 Fashion Week Show Is Not Cancelled
The Show Must Go On: Betsey Johnson Will Present at NYFW After All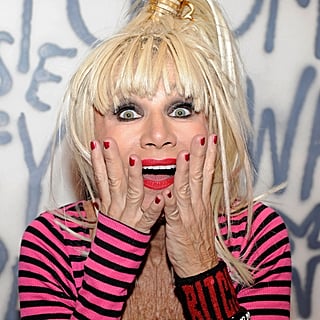 After last week's announcement that Betsey Johnson would not be presenting at New York Fashion Week this season, fans of the cartwheeling, tutu-wearing, glitter-loving designer were left seriously disappointed. But never fear, Betsey-philes: Johnson's changed her mind. "I just could not stay away from Fashion Week," she said in a press release. "I wanted to do this for myself and for all of my fans to show that I still got it and I am not going anywhere!"

Thank goodness. Even though the 70-year-old is currently filming a reality show and promised she'd "be cartwheeling through Lincoln Center" whether she held a fashion show or not, New York Fashion Week just wouldn't be the same without her infamous runway antics.

The Betsey Johnson Fall 2013 show will take place at Lincoln Center on Feb. 11 at 5:30 p.m.