Full disclosure — sometimes when we go to sleep at night we dream about Beyoncé. From her Super Bowl performance to her music videos, she's given rise to some of the fiercest fashion moments [1]. So, it's about time The Rock and Roll Hall of Fame took notice, too. And they have in a big way by opening an exhibit dedicated to her most iconic looks. Opening July 22 [2], clothing worn by the singer will be on view, which left Beyoncé's stylist, Ty Hunter, with the very difficult task of paring down his favorites. While we're busy booking a ticket to Cleveland, OH, to see the collection first hand, check out the legendary designs that made the cut.
Source: Getty [3]
Beyoncé on the cover of Dangerously in Love (2003)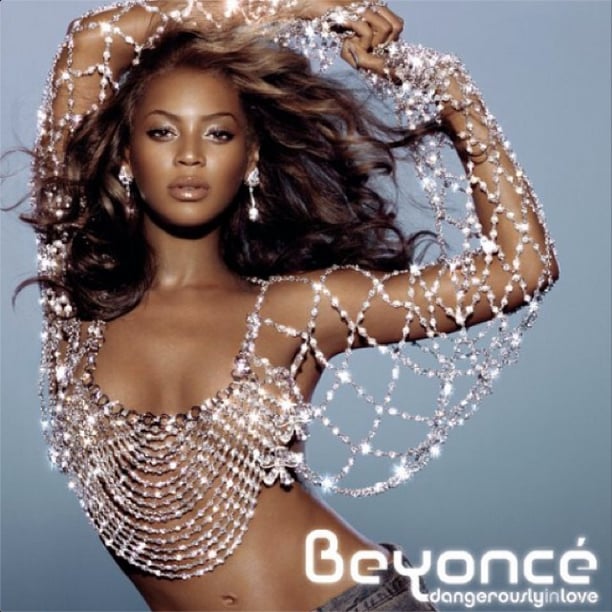 Beyoncé launched her solo career in a big way with the release of Dangerously in Love.
Source: Instagram user rosebaxtermua [4]
Beyoncé in J Brand and Stuart Weitzman for the "Crazy in Love" video (2003)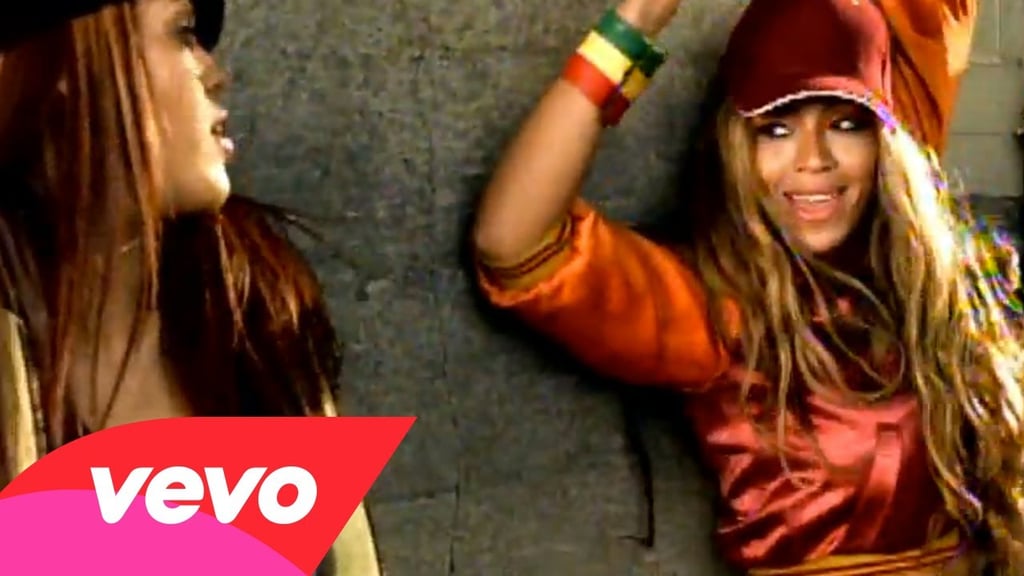 "Beyoncé wanted to let the fashion build. She wanted simplicity," — Ty Hunter
Beyoncé in Tina Knowles for the "Single Ladies" video (2008)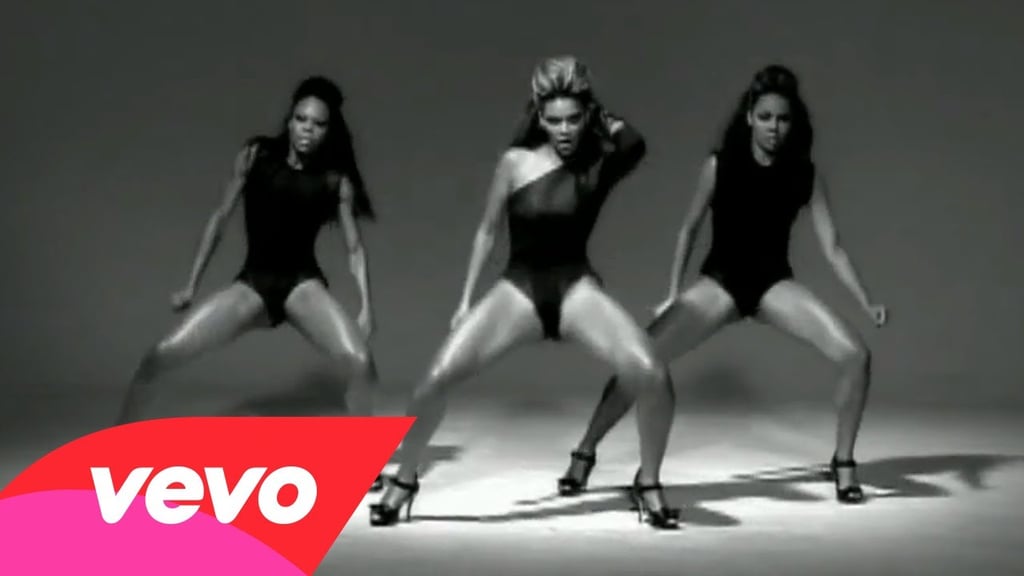 "Beyoncé wanted a minimal look. Designer Tina Knowles, Beyoncé's mother, designed the look. A Lorraine Schwartz titanium glove accompanies the famous hand swing." — Ty Hunter
Beyoncé in Thierry Mugler for the "Sweet Dreams" video (2009)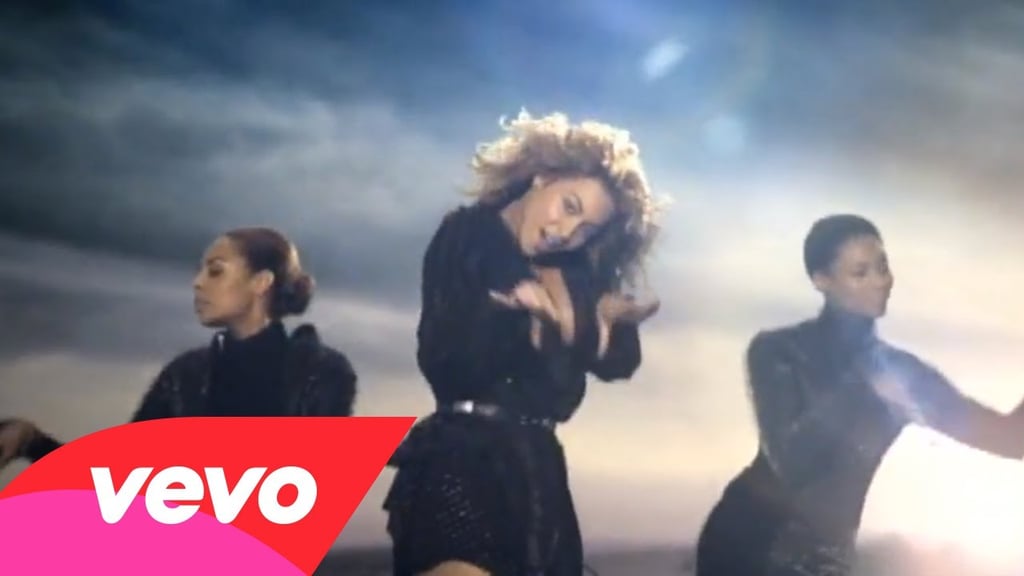 "Beyoncé wanted a cool robotic moment, and it was very complex to put on and off, but it was a great moment in the video and added to the futuristic theme perfectly." — Ty Hunter
Beyoncé in Gareth Pugh for the "Run the World (Girls)" video (2011)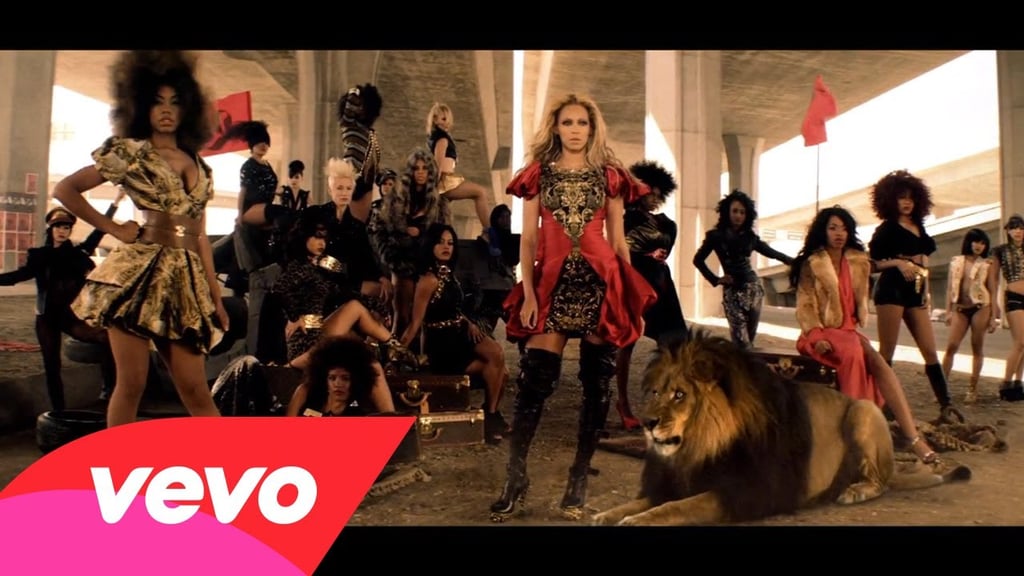 "I saw Gareth Pugh's show and it reminded me of "Sweet Dreams," a futuristic Beyoncé video from the I AM . . . Sasha Fierce album. I asked Pugh to pull this specific outfit, and it ended up working very well with the desert as a backdrop in the video." — Ty Hunter
Beyoncé in Givenchy at the 2012 Met Gala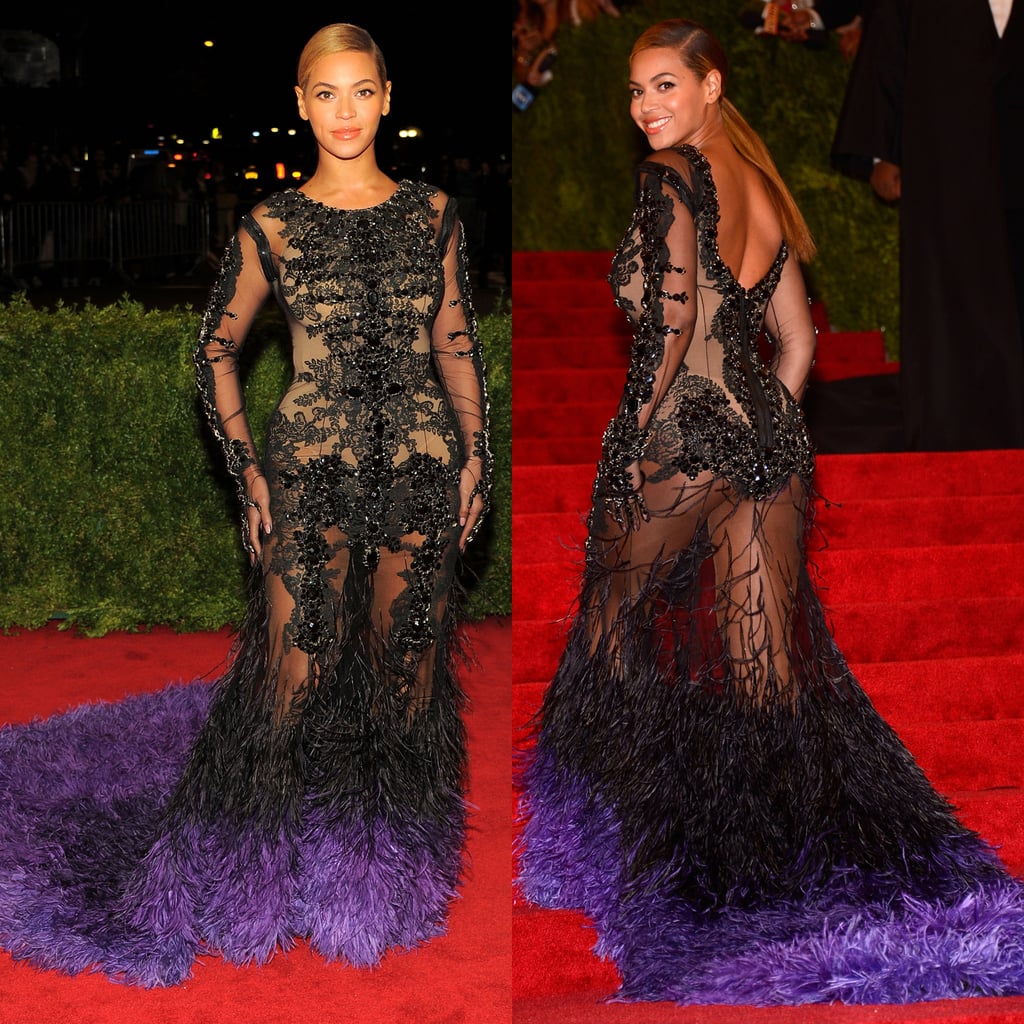 "Beyoncé had just given birth to her child four months prior to this event. She wanted to be sexy, and the illusion of being naked amplified the dress and her figure to perfection." — Ty Hunter
Source: Getty [5]
Beyoncé in Rubin Singer at the 2013 Super Bowl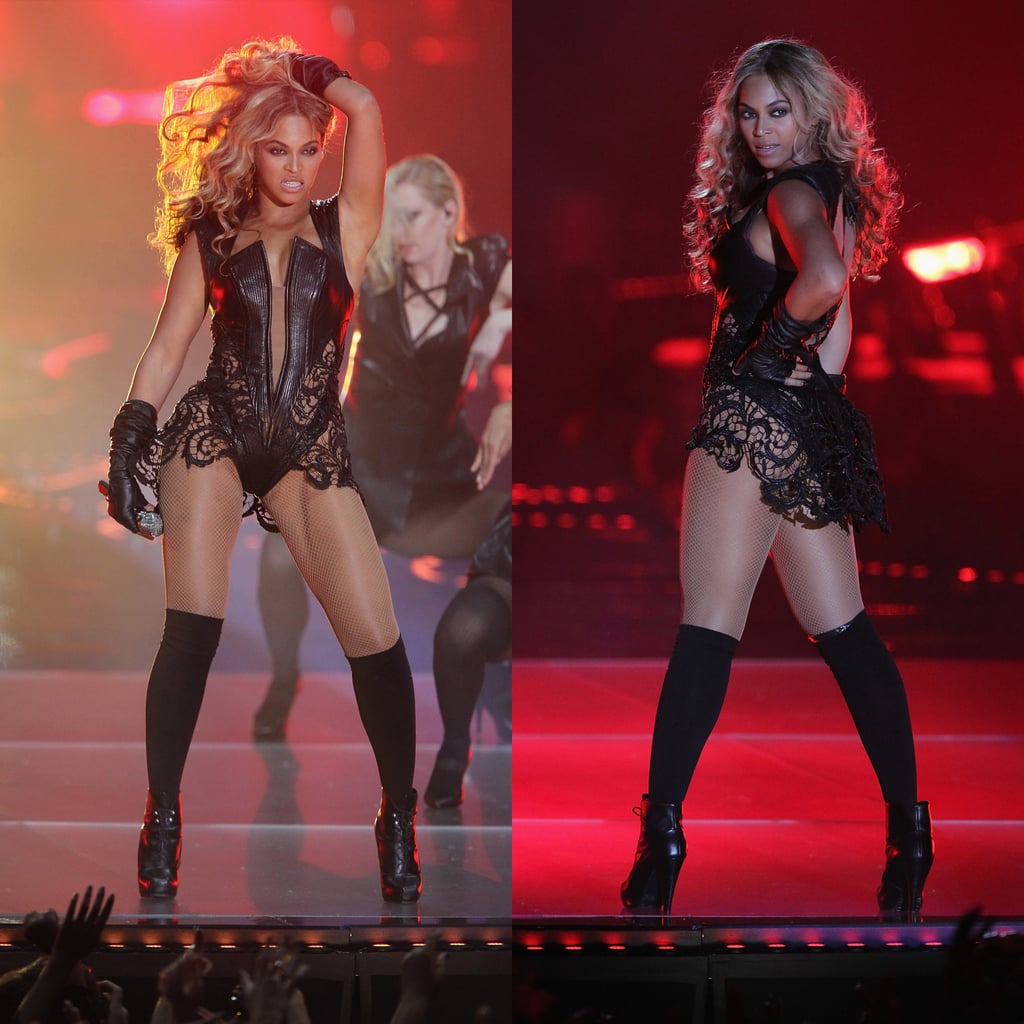 "A lot of different designers came to Beyoncé with sketches, but in the end Russian designer Rubin Singer created something magical. Beyoncé wanted funky, edgy, and feminine all in one, and that's what Rubin created." — Ty Hunter
Source: Getty [6]