Beyonce Films Music Video in Coney Island With Jourdan Dunn
So That's What Beyoncé Was Working On in Brooklyn!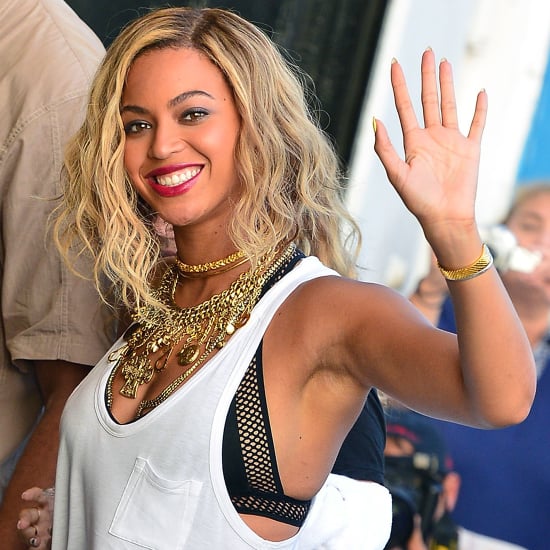 Beyoncé might have surprised her fans when she debuted a new album late Thursday night, but it's been in the works for months. Back in August, the singer traveled to Coney Island with models Jourdan Dunn, Jessica White, and Diandra Forrest to film the video for one of the songs on her new album, "XO."
The singer also took photographer Terry Richardson and her longtime stylist Ty Hunter, who dressed her in Genetic jeans and a necklace from Erickson Beamon for the shoot.
The crew was in the borough for about an hour, and while they were there they danced with fans and even took a ride on a roller coaster. After you watch the preview for her video, take a look at some photos from the shoot here.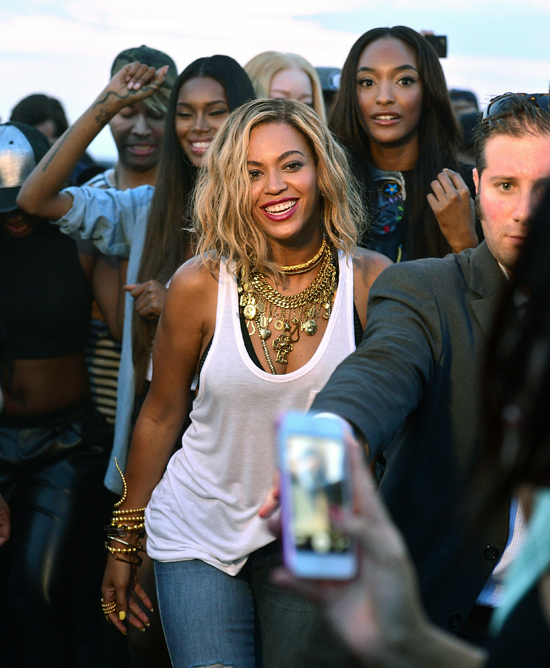 Jourdan Dunn, seen standing just to Beyoncé's left, appears in the singer's upcoming music video.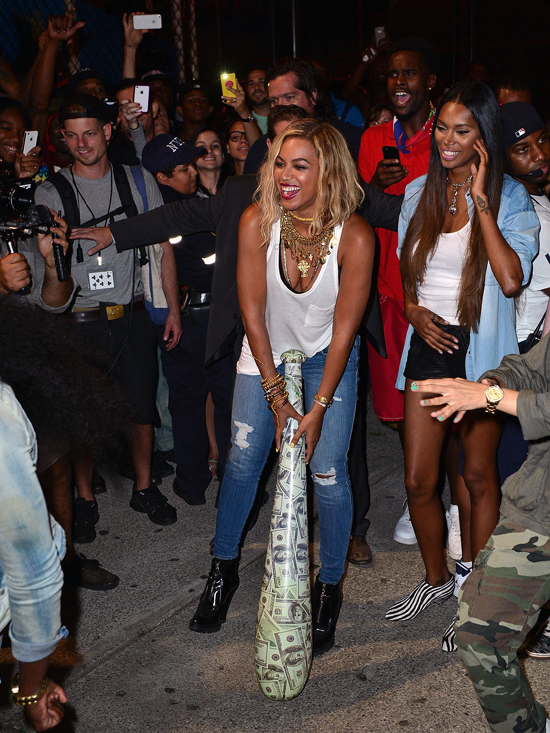 Jessica White, standing to Beyoncé's left, is also in the video.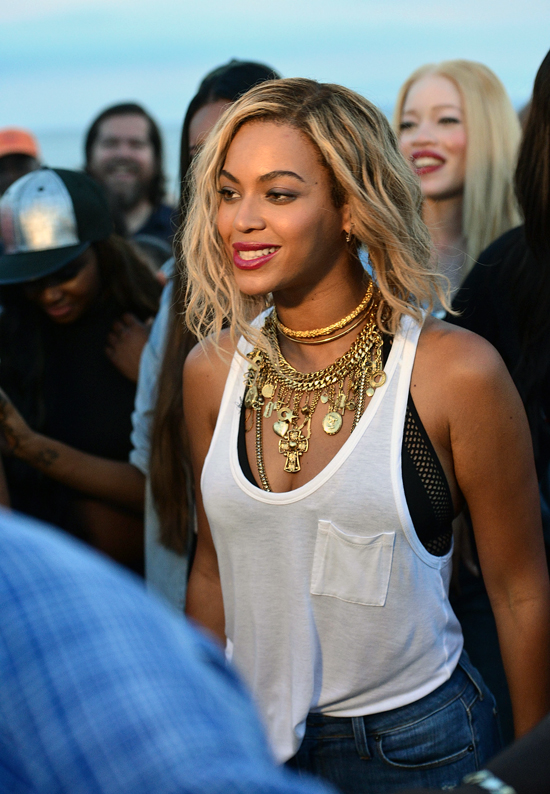 Albino model Diandra Forrest (she's the blonde in the background wearing bright red lipstick) is also in the video.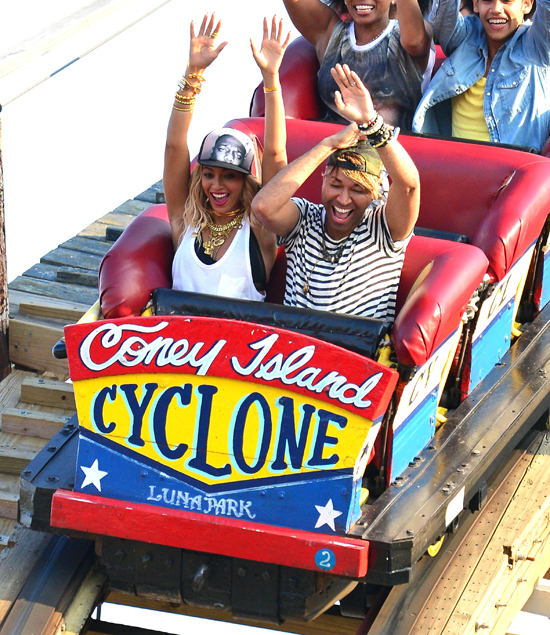 Beyoncé rode Luna Park's most famous roller coaster, the Cyclone, with her longtime stylist, Ty Hunter.
Terry Richardson, who directed the music video, paused for a snapshot with the singer.
And here she was dancing with a fan!