Beyonce Knowles House of Dereon's Fall Ads
Beyonce Models Double-Header for House of Dereon
We're thrilled to present our favorite InStyle story here on Fab!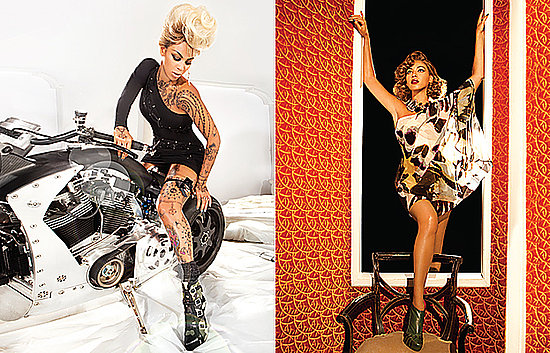 The multi-talented Beyonce is the star of the latest ad campaigns for Dereon and House of Dereon, the two lines she designs with her mother Tina Knowles. The singer channels a futuristic biker chick for Dereon's Fall ads (left), wearing a black sharp-shouldered minidress, tons of oversize jewels, spiky boots and an edgy blond coiff. But for the couture line, House of Dereon, her look is a sharp contrast (right): Beyonce is reminiscent of 1940s screen sirens Marlene Dietrich and Lena Horne, modeling gorgeous gowns, red lips and pin-up curls. "These two campaigns feature Beyonce, but that is where the similarity ends. They are so different in mood, reflecting the distinction between the two brands," Tina Knowles said in a statement. Click through our gallery to see all of the Dereon and House of Dereon ads and watch the behind-the-scenes video!
— Rachel Jacoby
For more fashion, beauty, and style buzz you need to know, read What's Right Now! at InStyle.com.