The Biggest Fashion Closet in the World: Albright Fashion Library
7,000 Pairs of Shoes: Inside NYC's Coolest Mega Closet!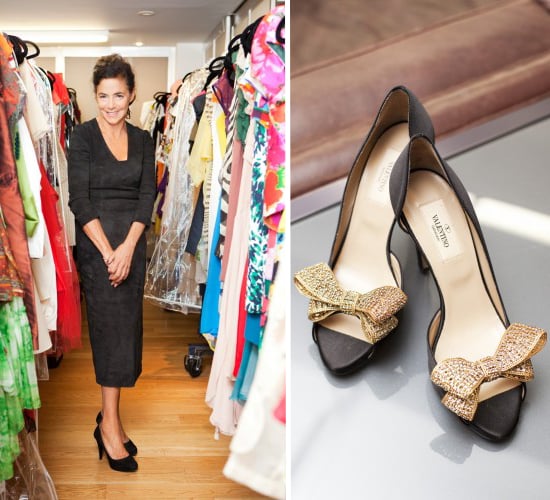 We're thrilled to announce our newest partnership with Refinery29! We'll be bringing you cool stories from R29 every week — to kick it off, they went inside one of the most amazing closets we've EVER seen.

It's really very unfortunate that the Albright Fashion Library is just two doors away from our office. Imagine if your neighbor had a closet stocked with thousands of pairs of shoes (7,000, to be exact), red carpet dresses from designers like Balmain and Balenciaga (plus, iconic archival pieces), and jewelry and handbags that you've seen in every magazine. Well, it's our reality. Supercollector Irene Albright has got all that and so much more — uh, diamond-dusted paintings anyone? Her library is the ultimate resource for designers looking for inspiration, fashion editors, and celebrity stylists hungry for their clients' career-defining dress. Albright, who's known as "the editor to the editors," houses her collection in a monster closet; 7,000 square feet of racks, drawers, hooks, and boxes filled with loot you could browse forever. We took a tour (that we never wanted to end), plus we grabbed all the inside deets from Albright and her equally fashion-forward daughter, Mina. Now that we know the address, our lunch breaks just got a lot longer.
For all the glorious pics of this dream closet, visit Refinery29!


Photos courtesy of Amelia Arbaugh
More stories from Refinery29:
This Dog Owns a Celine Blouse Before You Do
FTC Says Those Reebok "Butt Shoes" Don't Do Anything For Your Butt"