Bikini Designer Mara Hoffman's Mercedes Benz
Is There Anything Mara Hoffman Can't Print?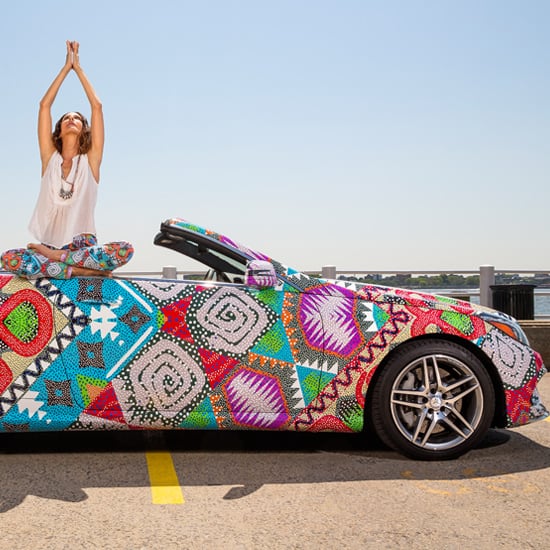 Swimwear designer Mara Hoffman is dipping her toes into fresh waters when she shows at Miami Swim Week, which kicks off July 18. For the first time, the print-loving label will walk with a Mercedes-Benz Presents title to go along with the bright bikinis and tanned torsos that are sure to appear throughout the collection.
The honor, which is awarded to one designer each season, has gone to such beachy brands as Vitamin A, Trina Turk, and Lisa Vogel. Of the decision to add Mara Hoffman to the illustrious list, Stephanie Zimmer of Mercedes-Benz USA said: "We are honored to welcome her . . . Mara's unique prints are unmistakable and evoke a very spirited, playful attitude like our Cabriolet."
That car will debut in South Beach with a paint finish mirroring a print from Hoffman's runway collection. The one-of-a-kind textile will also pop up at Miami's Alchemist boutique, which will sell a unique fashion item designed exclusively by Hoffman — should a printed Mercedes be out of your budget.