Billy Reid For Coach Collaboration
Billy Reid Brings Southern Charm to His Coach Collaboration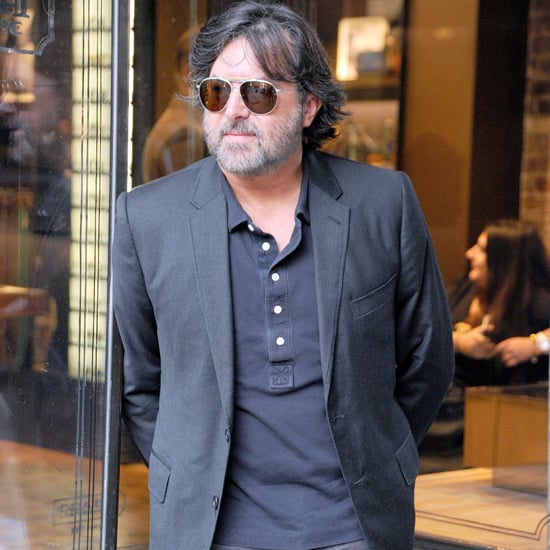 Should you ever have the pleasure of meeting designer Billy Reid, the first thing you're going to notice about him is the firmness of his handshake. But his strength shouldn't come as a surprise — after all, he's one of a few people carrying the message of Southern charm in the fashion industry.
Perhaps that's part of the reason why Coach asked Reid to partner on a collaboration, which debuted in stores and online this week. Reid, who in the past has collaborated with K-Swiss and Levi's, introduced this new collection himself at a party at the Coach store in Manhattan's West Village earlier this week. He talked with us about his favorite pieces from the capsule, why it's hard to find authentic Southern food in New York, and why he hasn't been to any college football games yet this Fall.
"In any collaboration we've done there's been a purpose to it, and it's been natural," Reid said of working with Coach. "You've gotta believe in it or it doesn't work. It wouldn't feel right."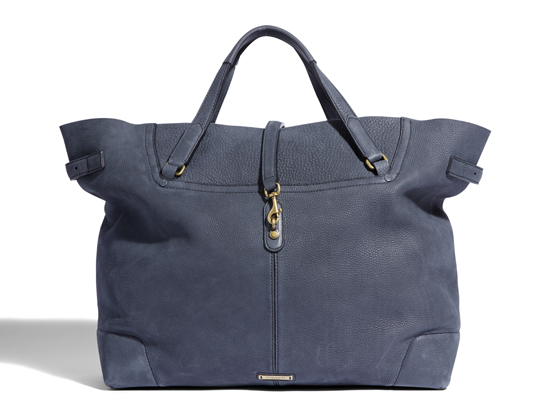 More of our interview with Reid, here.
POPSUGAR: You go back and forth between New York and your home in Alabama pretty often. Is there anywhere here in the city where you can get great Southern food?
Billy Reid: It's here and there. Actually in Brooklyn, Seersucker does actually some pretty interesting things. That's probably one of the better places. But I'll tell you who actually does a great job is [Momofuku's] David Chang. I love the way he takes all these ingredients from a lot of friends of ours that are farmers and people that make bacon, and he brings it to New York and puts an Asian influence on it. That's probably one of my favorite things to do, is to watch him interpret it.
I grew up in South Louisiana, so it's kind of hard to eat Cajun food outside of Louisiana and think that it's going to compare. In New York I usually do other things. I wait to get home to eat that stuff.
PS: What made you want to work with Coach?
BR: It's a pretty iconic American brand, so we were very flattered to get the call. As we started to go through the archives and learn about their history and how they started using baseball glove leather to make bags — I coach baseball, I coach my son's baseball team, so that immediately resonated. And also to see sort of the lifestyle pieces and the entertainment pieces that we could have a chance to make, like the bar set.
PS: Other than the bar set, do you have any favorite pieces?
BR: The baseball glove. I actually enjoy too — we were able to do a wallet that's shell cordovan, but we used the shell cordovan inside and out, so it's a really great investment type piece. But what was great about working with them on the project was there were really no limitations on what skins we could use and materials. They really let us shoot for the moon in a lot of ways. When we made the bar set, all the glass is hand blown. All the silver is sterling silver. Each little detail, we were able to do it without having to pull back. We were able to use the best of the best, and that's what we really wanted to do.
PS: You make most of your products in the United States and Europe. Is it important to you to make your products here?
BR: It is. We're an American brand. I've been manufacturing in New York since the late '90s. It's something I believe in, and whenever we have a chance to do it here we want to do it here. That's not always possible, but it's something we very much believe in.
PS: Finally, are you a big college football fan? Have you had the chance to take in any games yet?
BR: I'm a lifelong LSU Tiger fan. We haven't been yet this year, but in a couple weeks we'll get a chance to start hitting a few football games. With Fashion Week and Paris and different trips, I haven't had a chance to get my college football fix. But it's coming.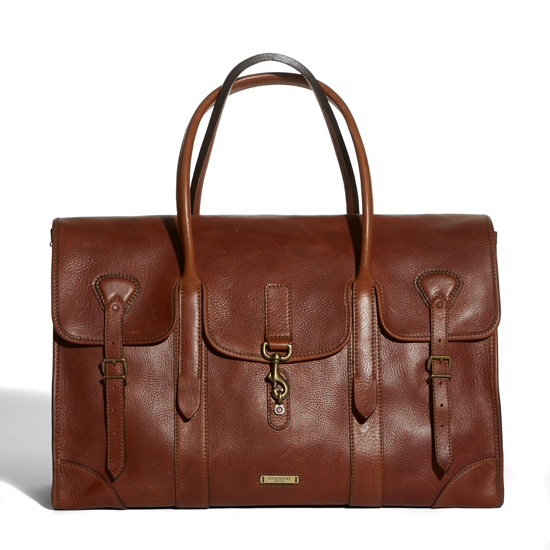 Photos courtesy of Coach