Black Dresses With White Shoes | Celeb Pictures and Shopping
Celebrities Rock All Black With White Shoes — Shop the Sleek Trend!
Celebs have been loving white footwear for some time, but now it's all about the juxtaposition between an all-black look and a stark white shoe. Rebecca Romijn donned a black sheer minidress with crisp white floral-embellished sandals in LA, Gwyneth Paltrow sported a black cutout Michael Kors dress with white Jimmy Choo pumps in NYC, and Ciara went for a black blazer dress over tuxedo pants and white ankle-strap Givenchy sandals in LA. Whether you prefer a little black dress, a black maxi skirt, or pants, the next time you get dressed in head-to-toe black, consider finishing off with white shoes for the chicest colorblock effect.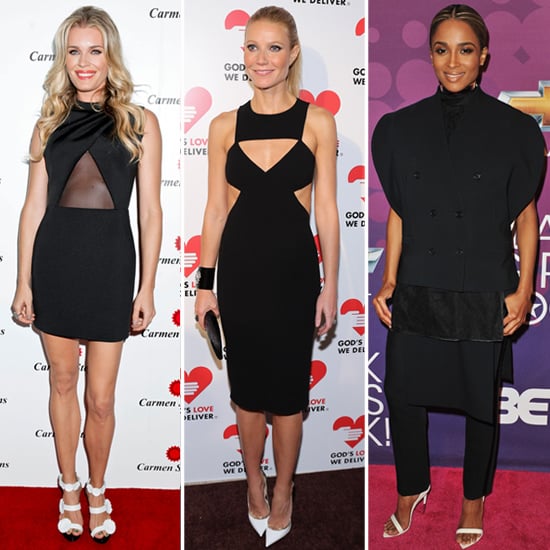 8867210