It's been awhile since we last heard the famous phrase, "You know you love me. XOXO, Gossip Girl," — and we've been on a downward sartorial spiral ever since. Though fashion-centric hits like Pretty Little Liars [1] and Scandal [2] have delivered their fair share of inspirational moments, we've yet find a small-screen fashion phenomenon quite like Gossip Girl.
Iconic style moments dominated the Upper East Side, but it was Blair Waldorf, played by the stunning Leighton Meester [3], who was always one step ahead of the style pack. Meester — who was recently spotted rocking a baby bump [4]! — was a classic beauty with a royally bold disposition [5], and her polished style translated into the masterful portrayal that captured the hearts of tastemakers around the globe. From the launch of cult-like trends — one word: headbands — to the crème de la crème of designer duds, it was Queen Bee who reigned supreme.
So in anticipation of a baby who will surely be as cute as her onscreen son, Henry, we're summoning 37 spirited style tips from the one and only Mrs. Blair Waldorf-Bass.
Wearing Sweats to Get Coffee Is Unacceptable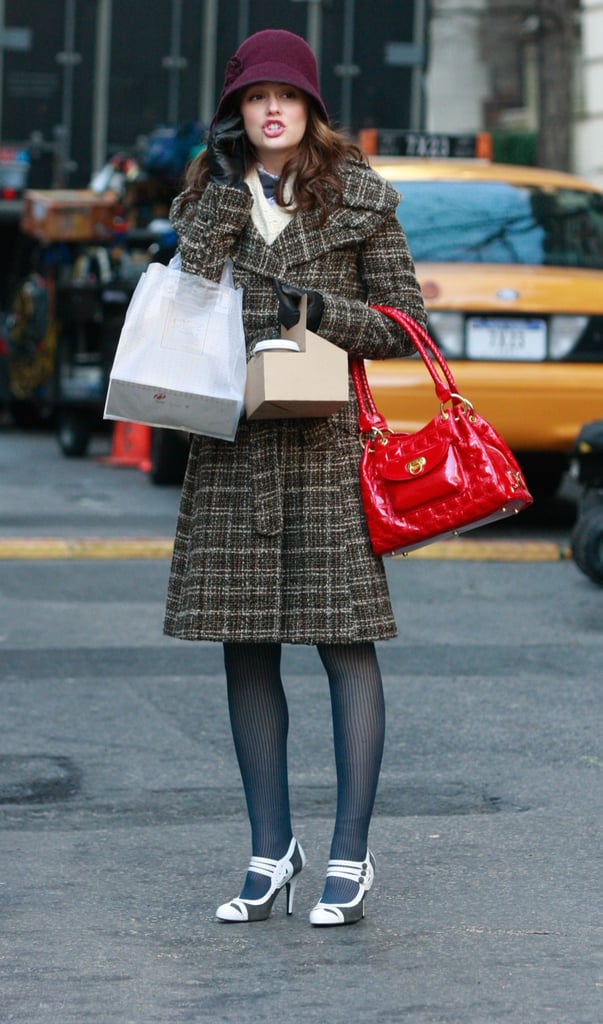 Actually, wearing sweats anywhere is unacceptable — unless they're a pair of joggers styled with an embellished crop top and heels.
Wear Your Heart on Your Handbag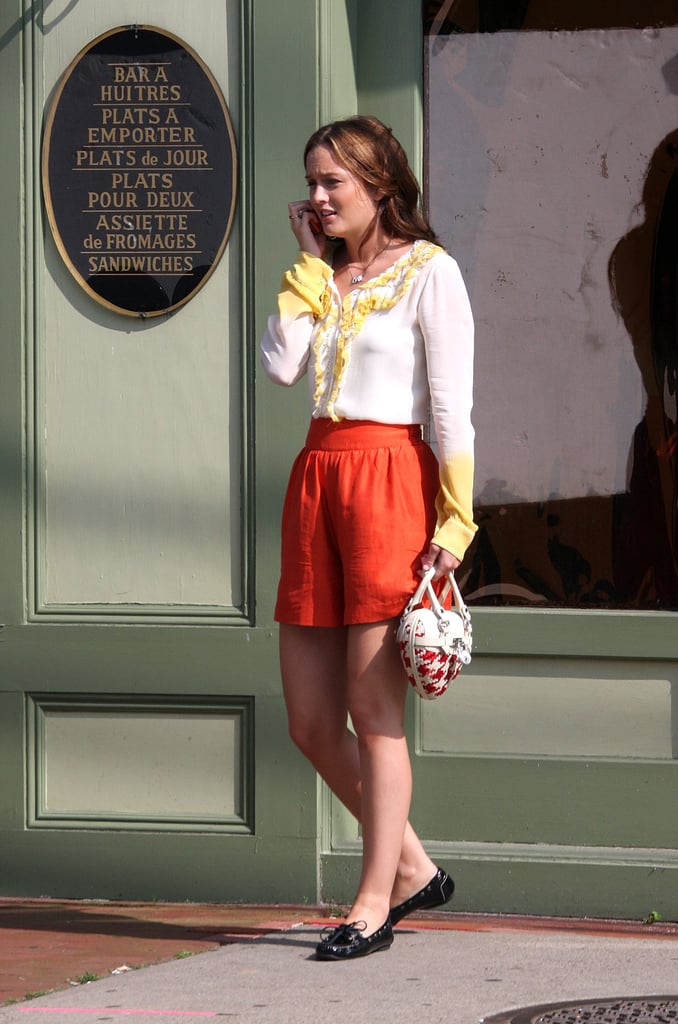 Wearing your heart on your handbag rather than your sleeve will save you a lot of tears. Who has time for tears these days?
Horizontal Stripes Can Be Flattering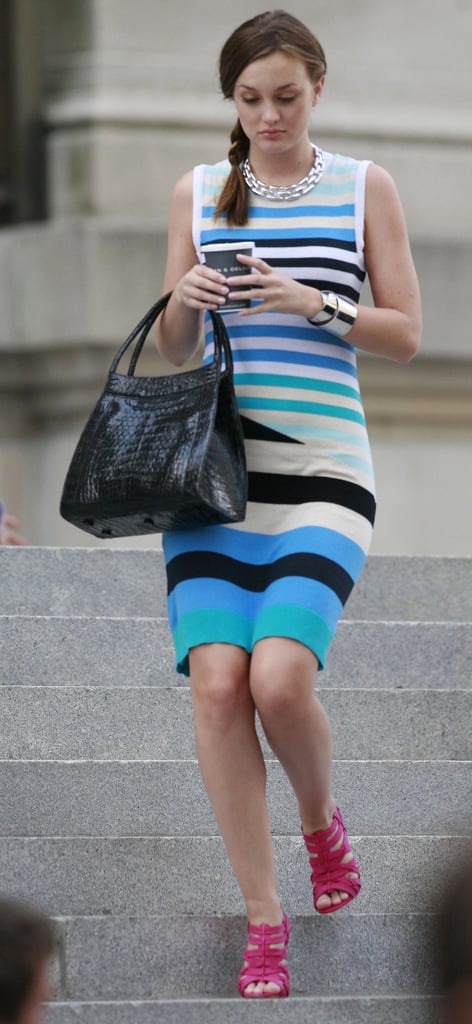 Please see above for proof.
Always Store Flip Flops in Your Evening Bag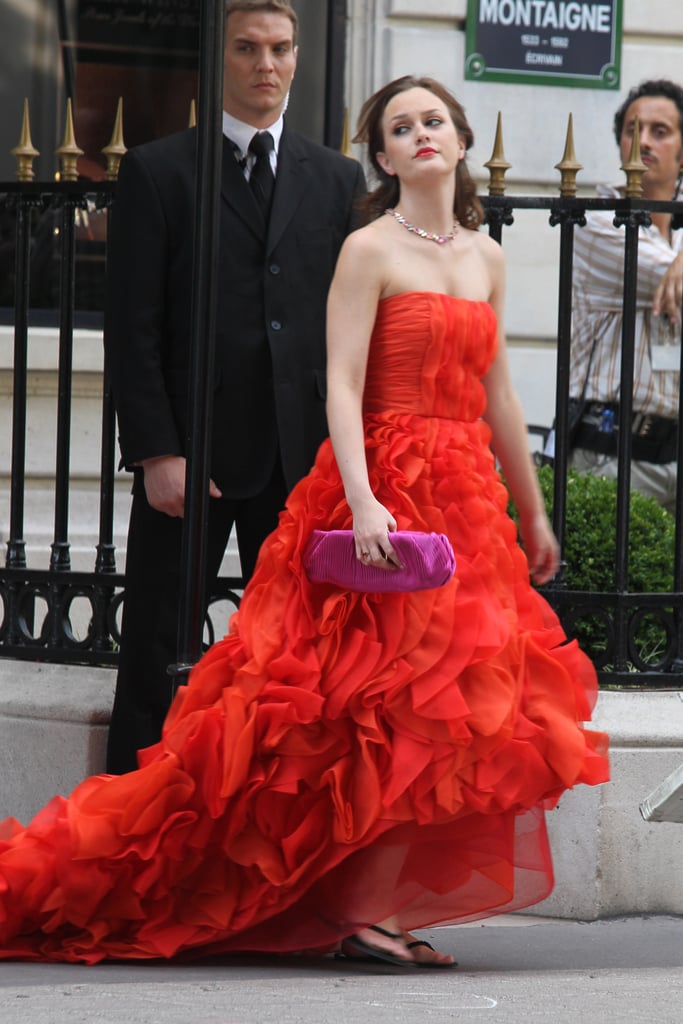 You may have to walk a block or two to find your limo. It's not your fault they all look the same!
Gather Inspiration From Iconic Films Like Thelma & Louise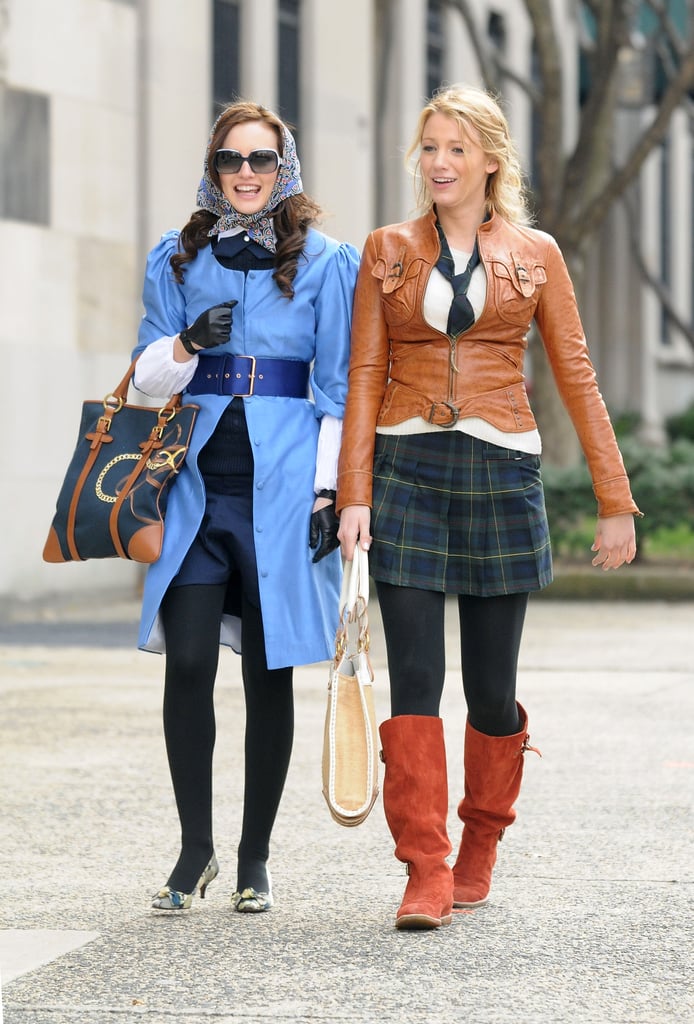 Who doesn't enjoy a good head scarf and retro shades?
Walking on Uneven Ground Does Not Warrant Flats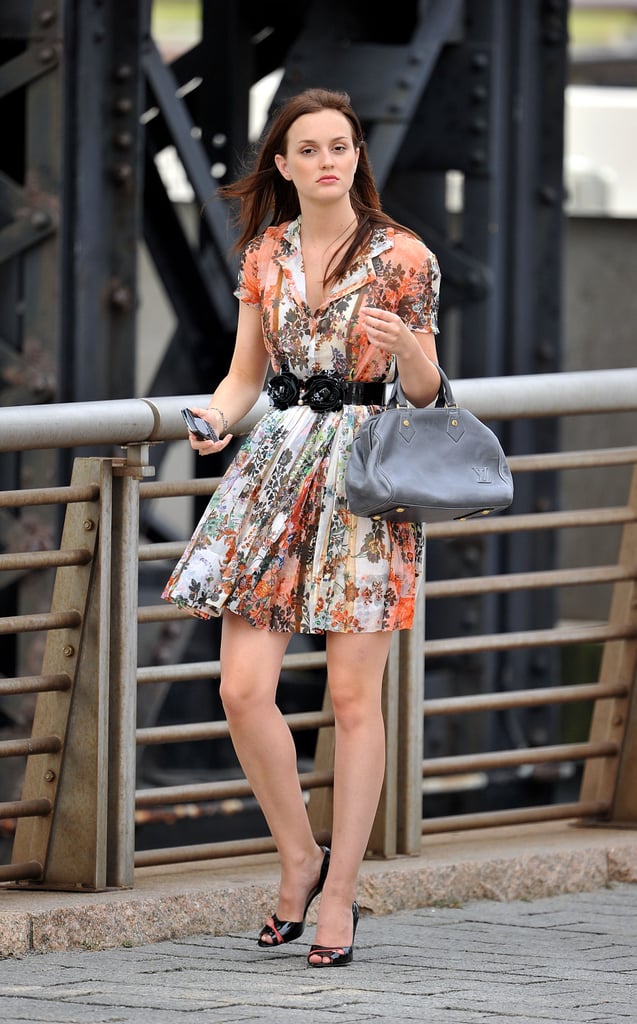 Pairing a feminine mini with flats is worse than a sprained ankle.
A Situational Dresser Is a Smart Dresser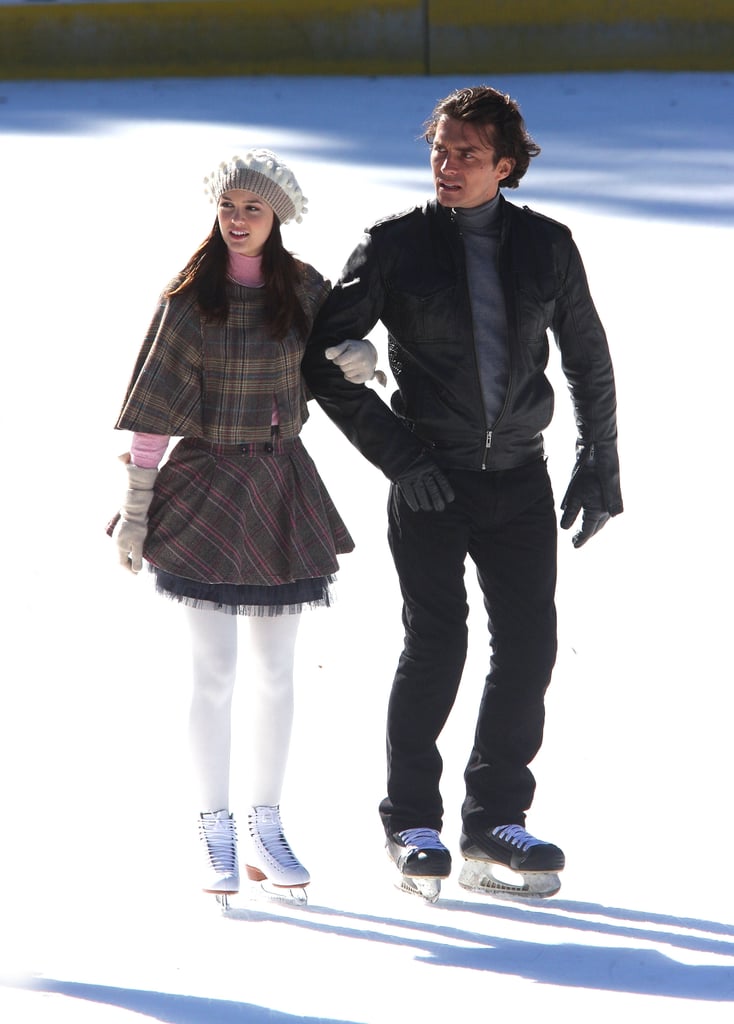 This plaid-on-plaid combo is hands down better than anything we've ever seen at the Olympics.
No One Does Tartan Like Alexander McQueen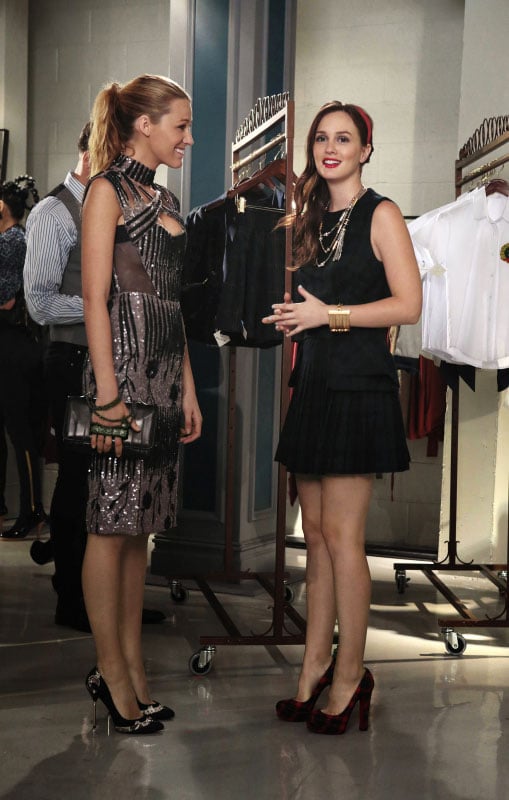 Fact.
Experiment With Different Hues in the Same Color Palette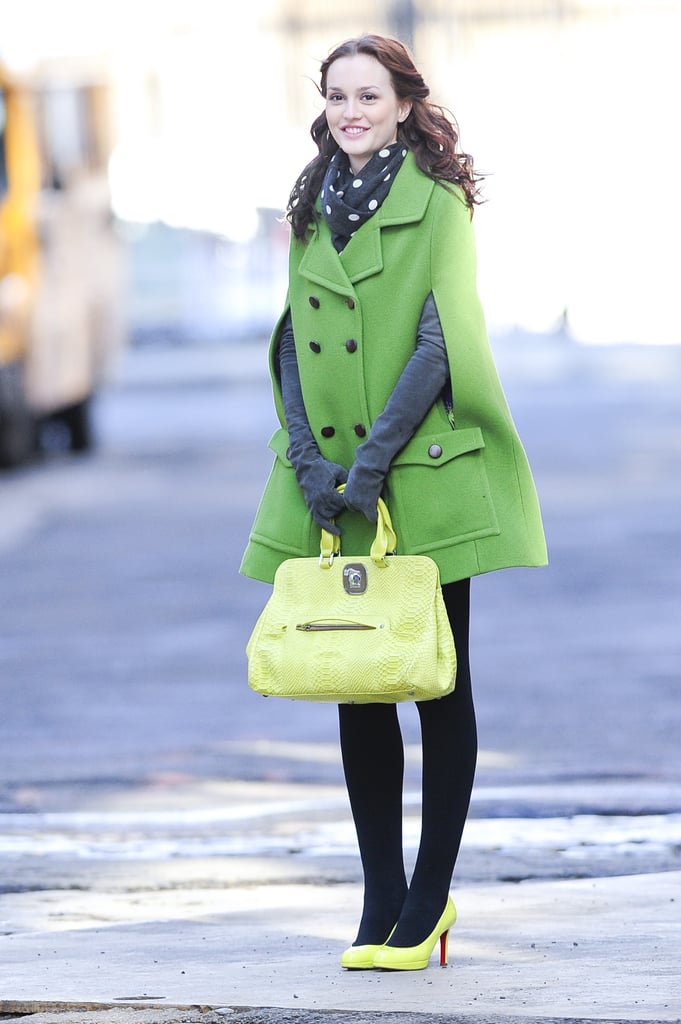 Don't trust anyone who only wears monochrome ensembles. They're most likely dead inside.
It's OK to Coordinate Your Shoes With Your Handbag
Though there is a difference between coordinating and having your shoes and handbag made from the same spool of fabric. The queen of England is the only exception to this rule.
Always Sit Like a Lady
Your mother will be proud. It's also the best way to showcase the ornate details of your accessories.
It's Impossible to Be Unhappy When Wearing a Fancy Hat
Though the luxe Gryphon caplet, brocade Alice + Olivia skirt, and moody Miu Miu Mary Janes are exquisite on their own, the Ann-Marie Faulkner beret really seals the Parisian-chic deal.
Always Coordinate Your Athletic Equipment With Your Ensemble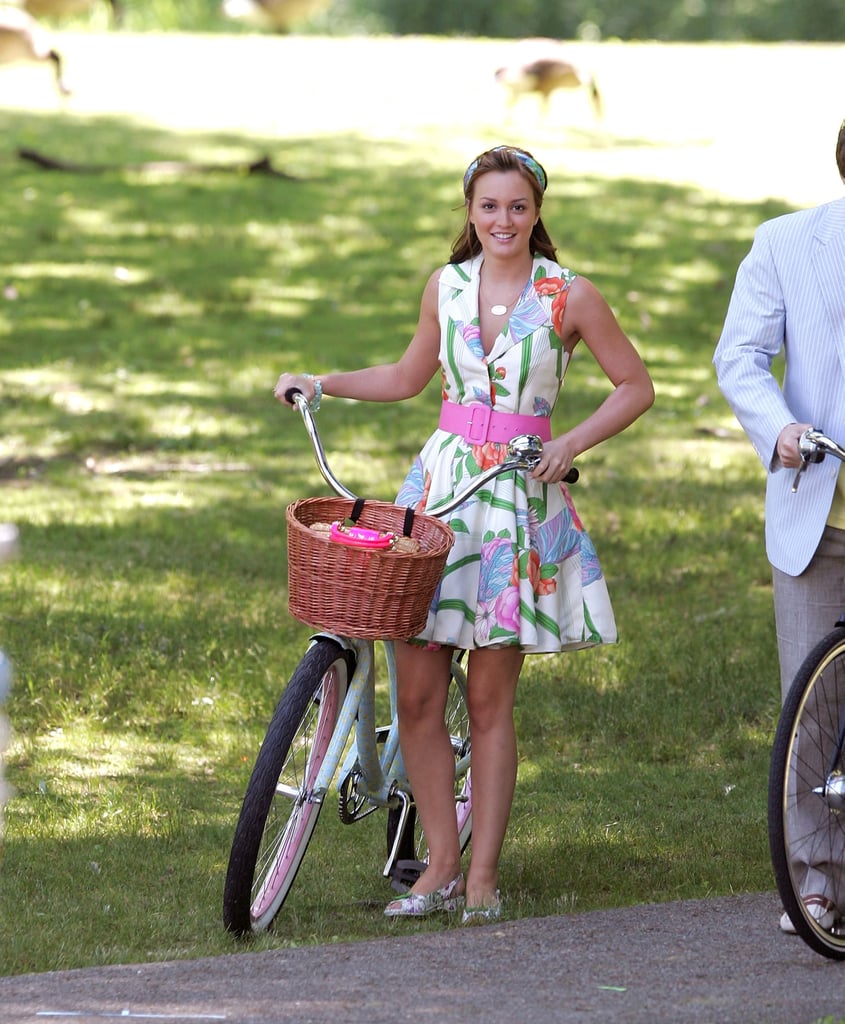 Even if you aren't the most athletic, there is that saying, "looking the part is half the battle." Wait, is that a saying? If it's not, it should be.
When the Time Comes, Try on Multiple Wedding Dresses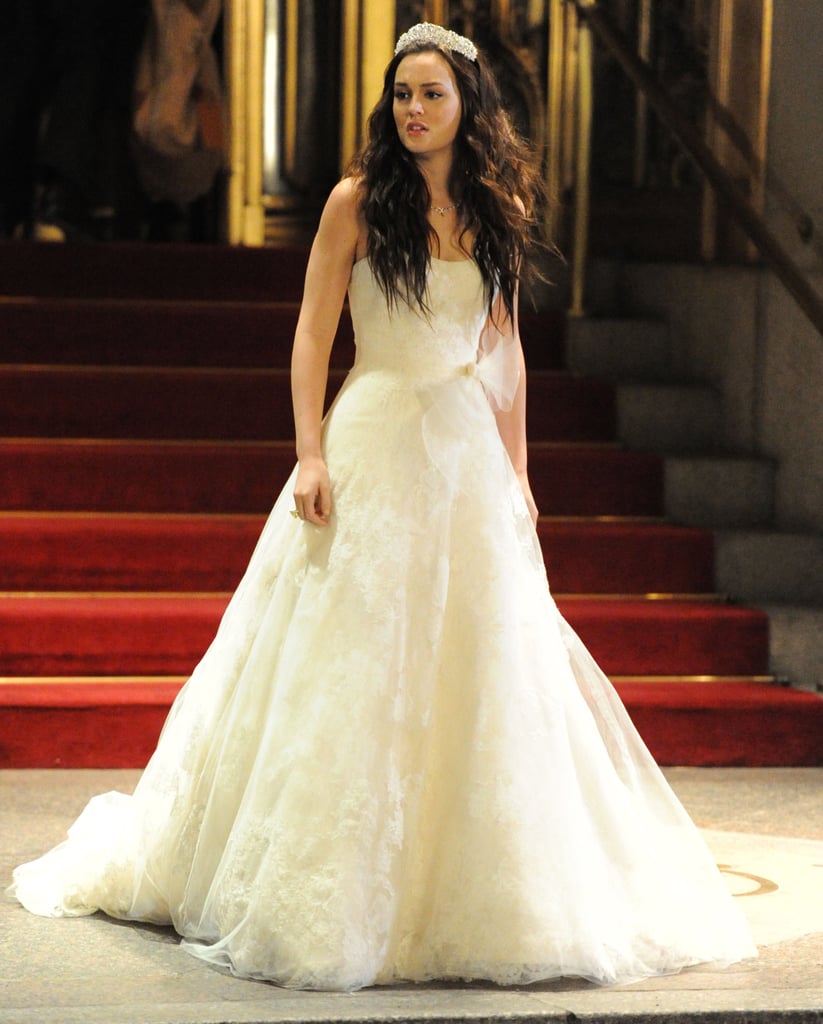 And have multiple weddings. Just kidding.
Never Ruin a Look With a Bulky Backpack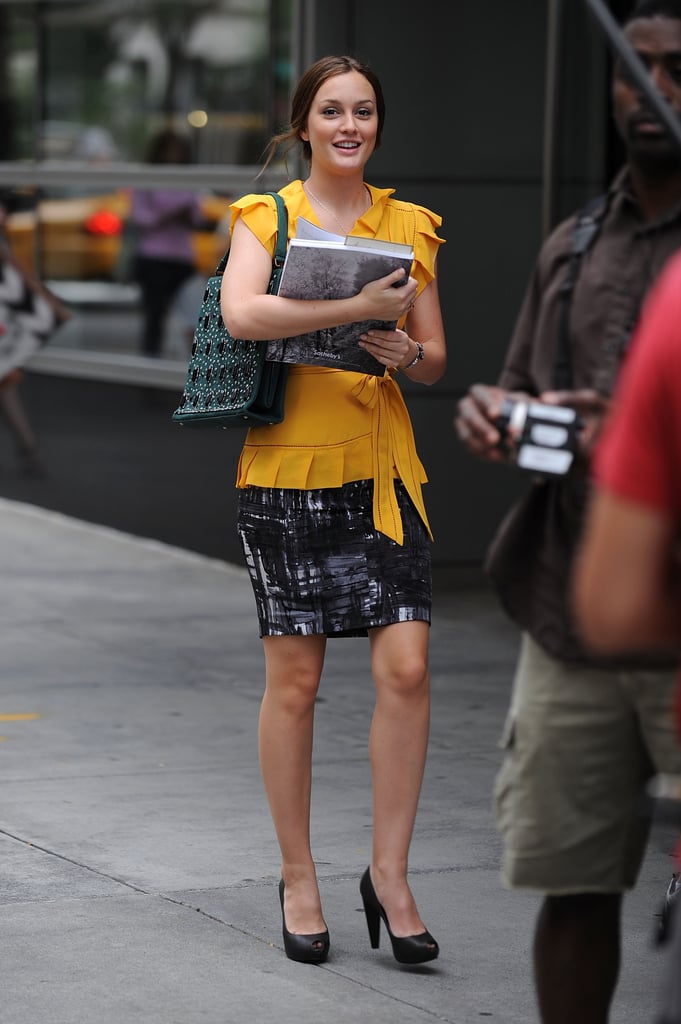 Carrying your books allows your outfit to take center stage. Bonus: it's a great arm workout.
A Floral Silk Gown Is the Perfect Day-to-Night Piece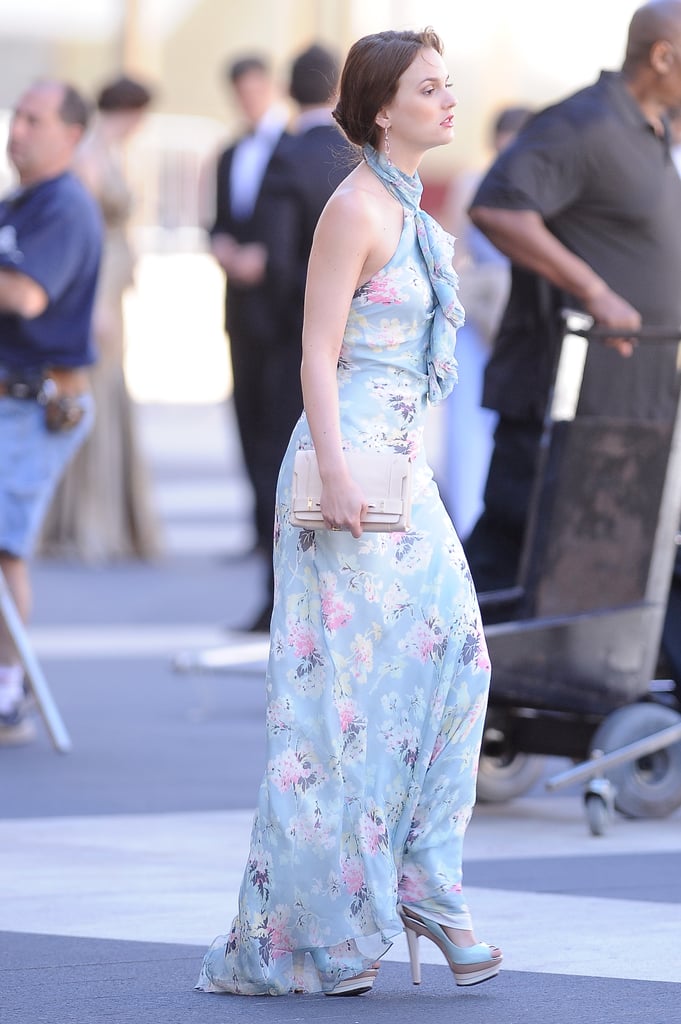 If your agenda included the following: brunch with mother, a trip to Bergdorf's, then off to the gala, then a blossoming ruffled gown is ideal. Bonus points if it's Ralph Lauren, like this one.
Tweed Is Timeless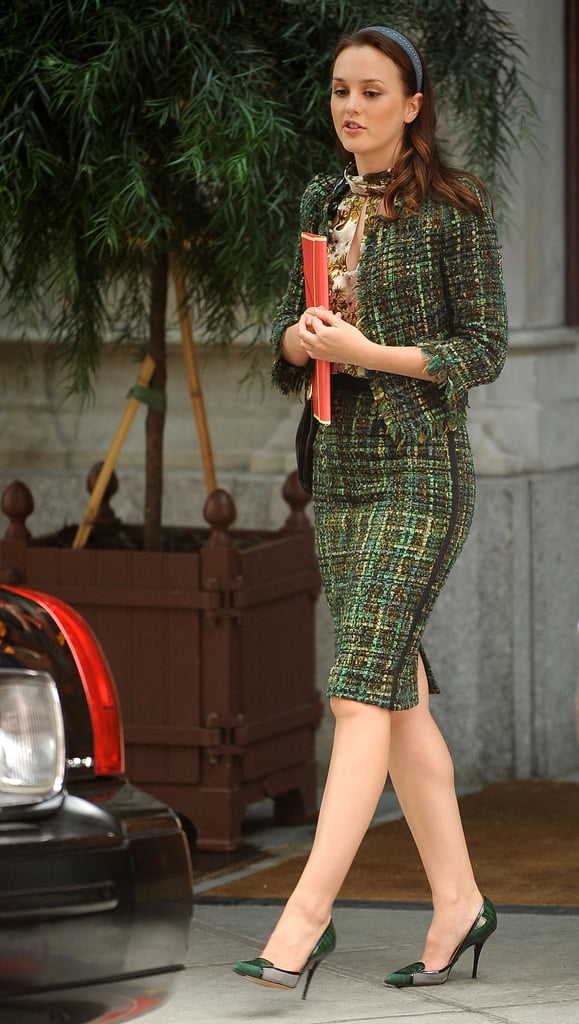 This is vintage Giambattista Valli. Wait, 2010 is considered vintage now, right?
Animal Print Is Tolerable in Small Doses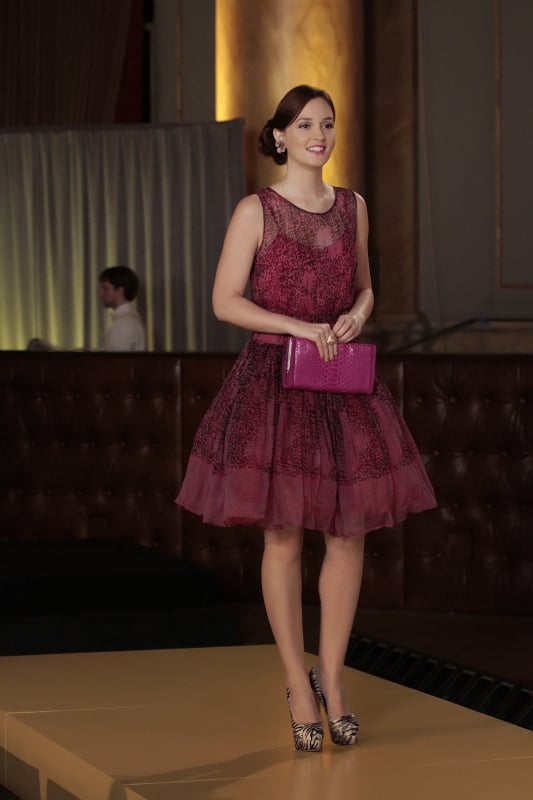 As proven by these lovely Brian Atwood pumps.
Forget What We Just Said About Animal Print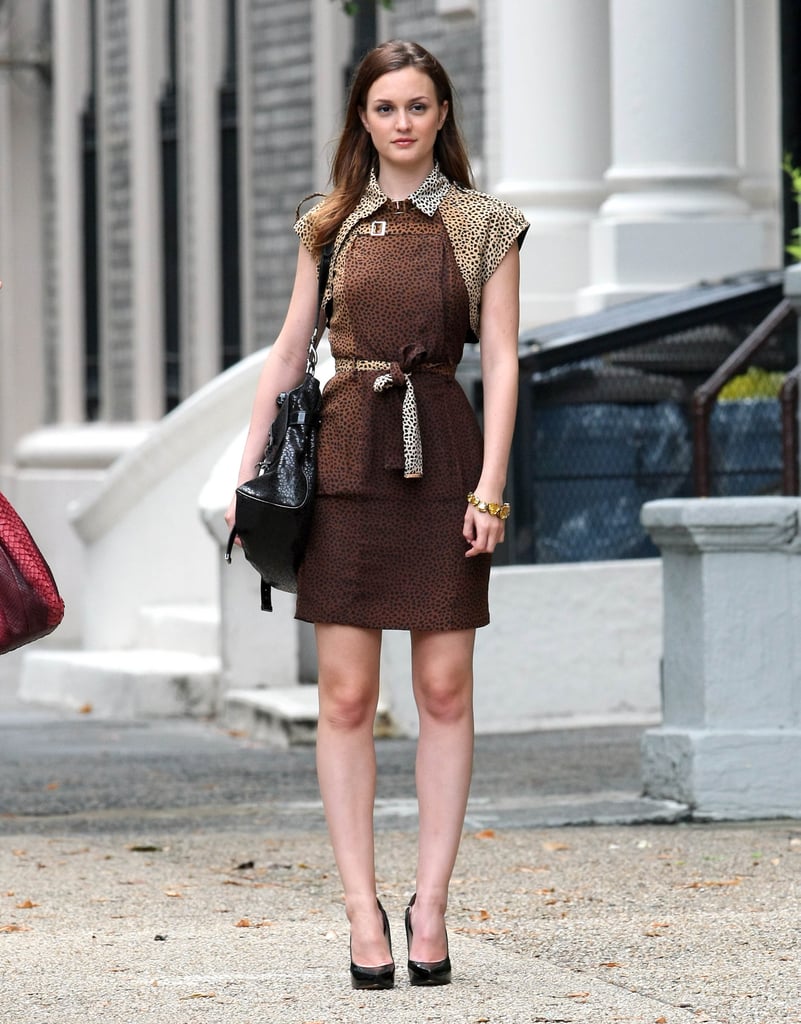 Let's all take a moment to admire this purrfect Gucci shift.
Love Is Always in Style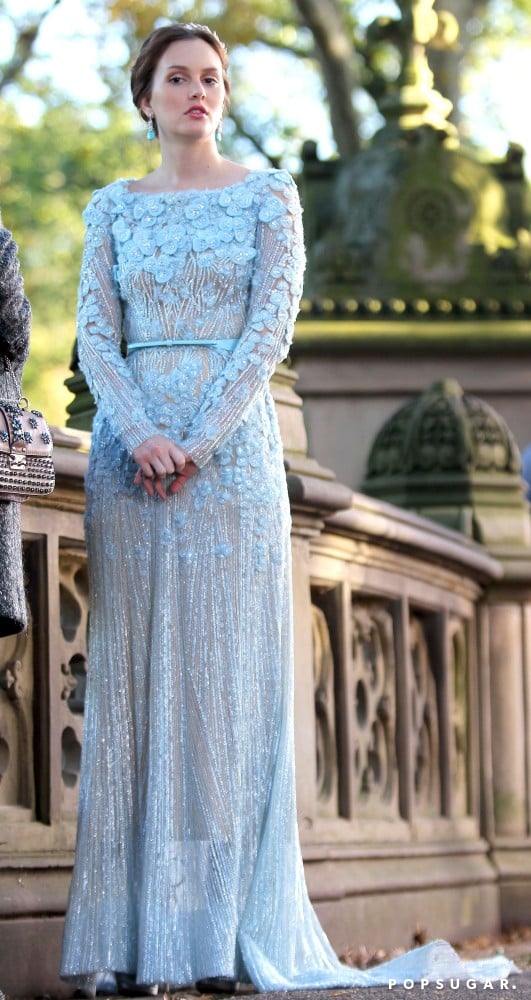 Looking like a princess is all about feeling like a princess — and wearing a decadent Elie Saab gown.
No One Can Resist a Lady in Red . . .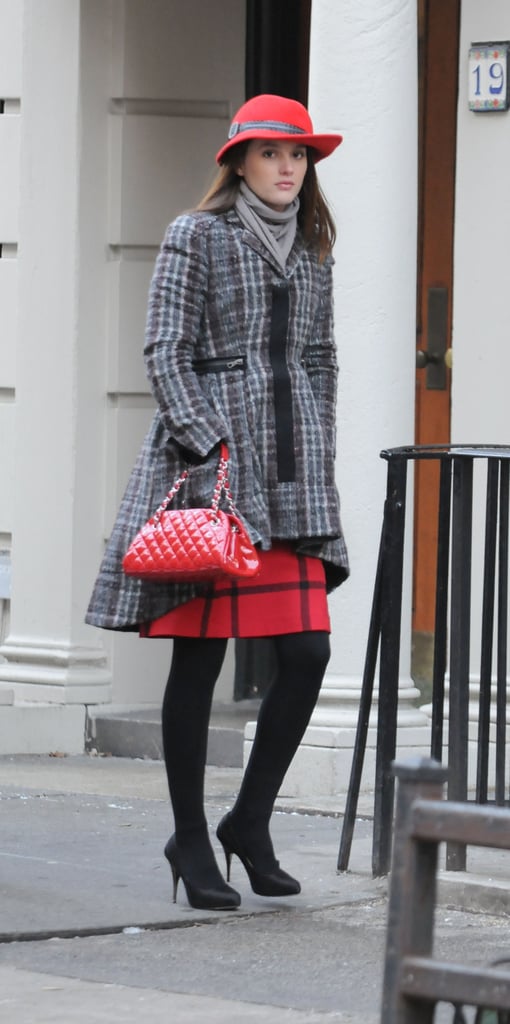 Or a lady with red accessories.
Tiaras Are Versatile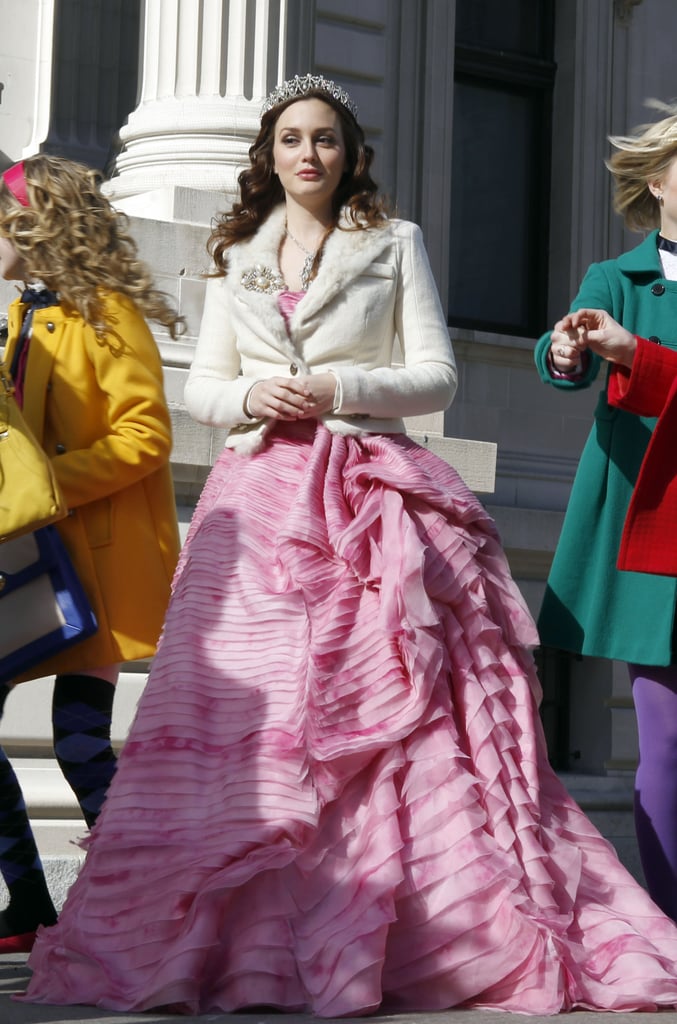 A fancy gala, a romantic dinner, watching Dorota fold laundry — we can't think of a single occasion where a tiara would be ill-suited.
A Pantsuit Can Be Flattering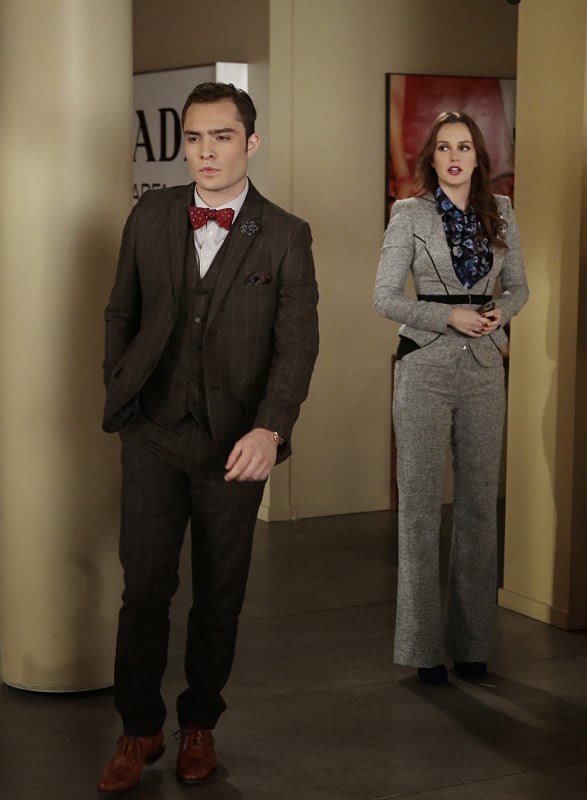 If tailored to your specific measurements, it can be more powerful than a dress.
The Power of a Good Headband Knows No Bounds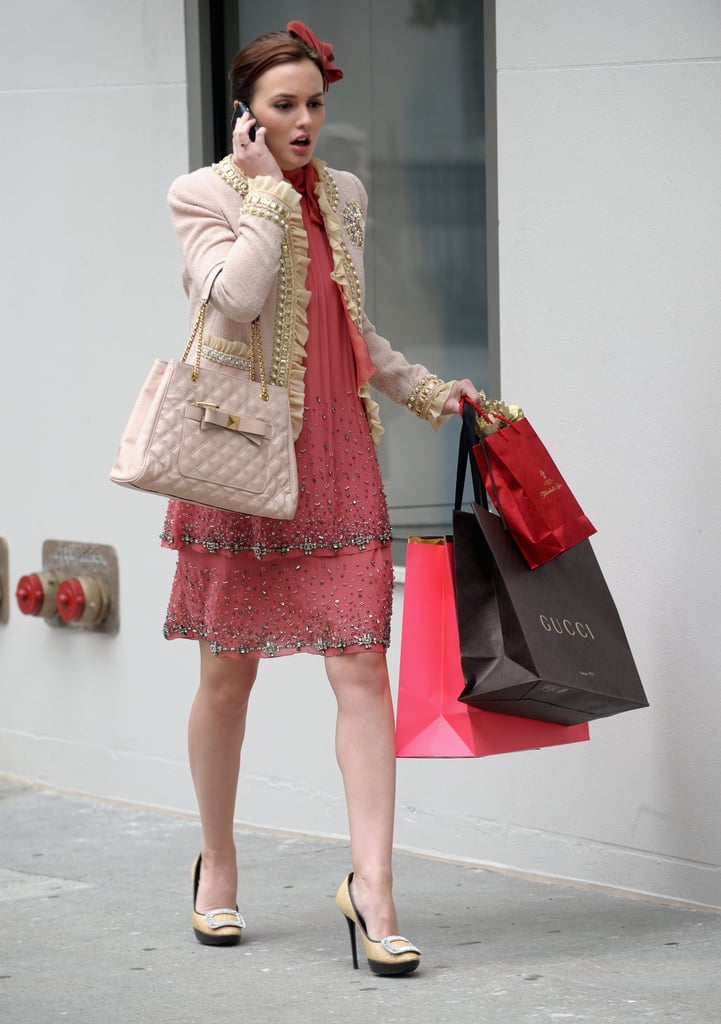 It is her signature, after all.
Black Tie Really Means Fully Sequined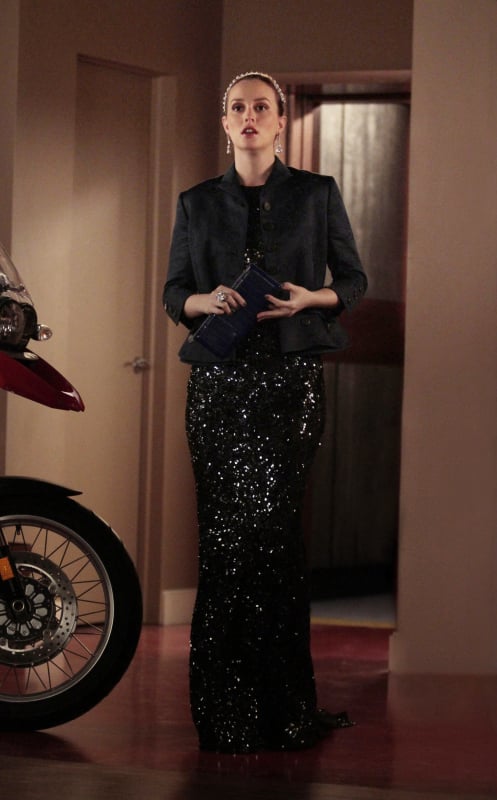 You could really go for the gold by topping a glittering gown with an equally shimmering headband like Blair.
When Executed Correctly, Fruit Prints Can Be Fashionable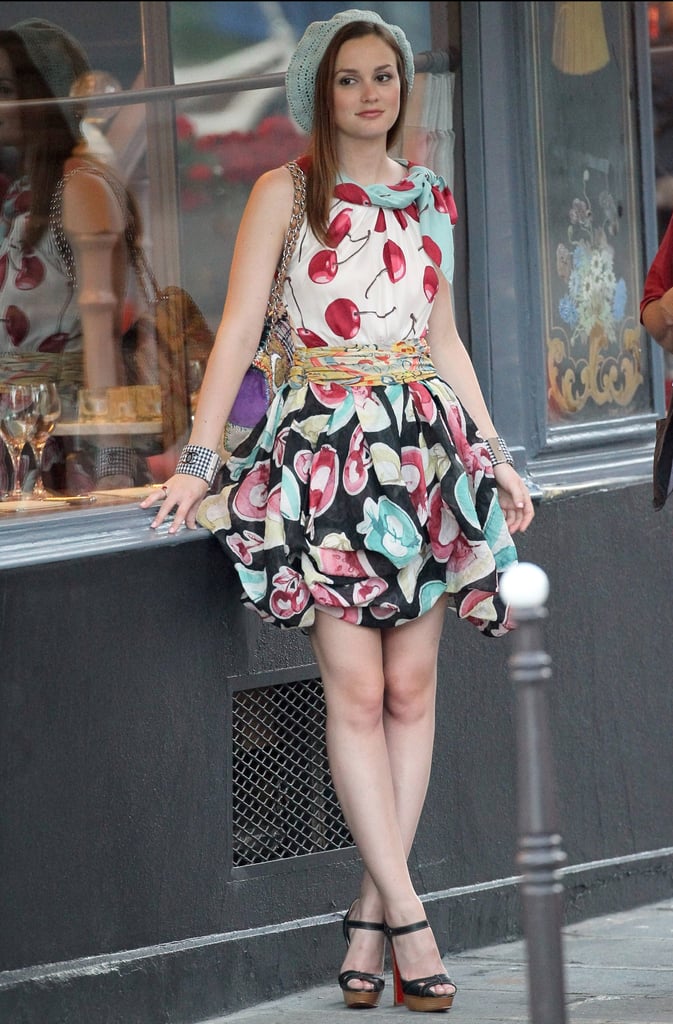 This fresh Moschino ensemble is couture, not kitschy.
Riding Pants Should Be Worn When Actually Going Riding
No explanation needed.
Play Up Spring Separates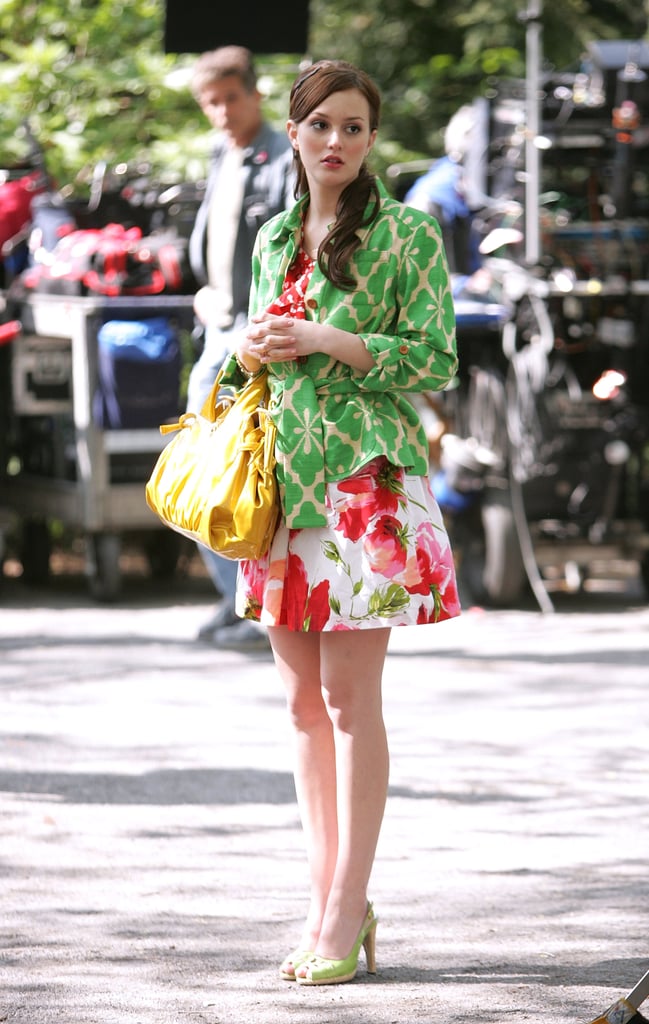 Florals for Spring. Groundbreaking, we know.
Leather Driving Gloves Aren't Strictly Reserved For Automobiles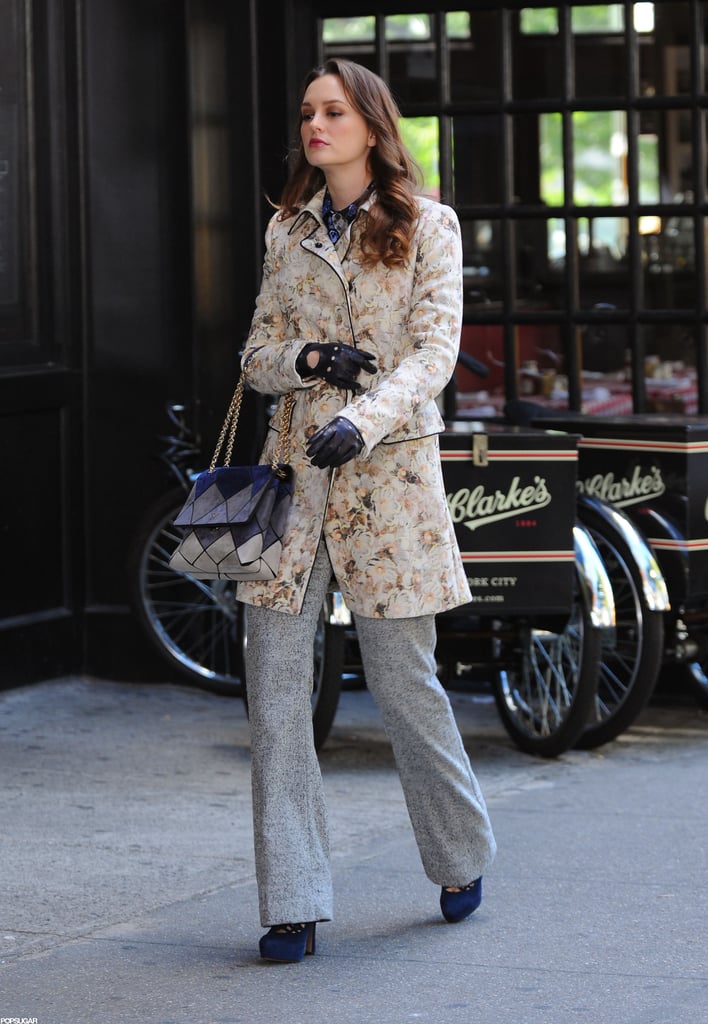 Fashion isn't always about function.
If You Must Wear Uggs, They Must Be a Designer Collaboration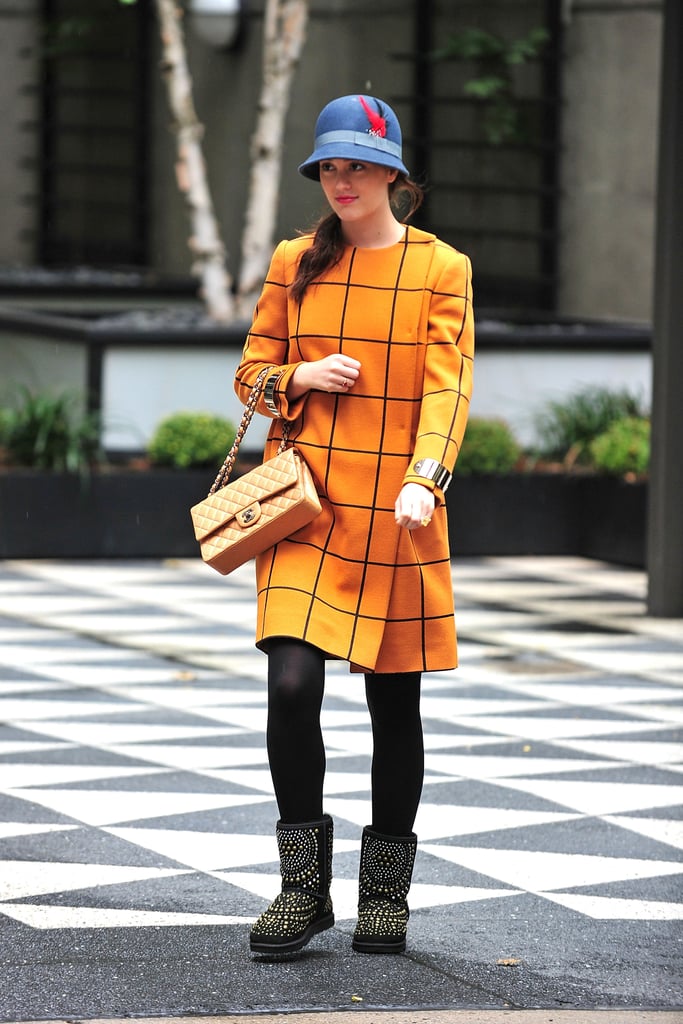 These jeweled Jimmy Choo x Uggs boots are OK in Blair's book.
Classics Are Classics For a Reason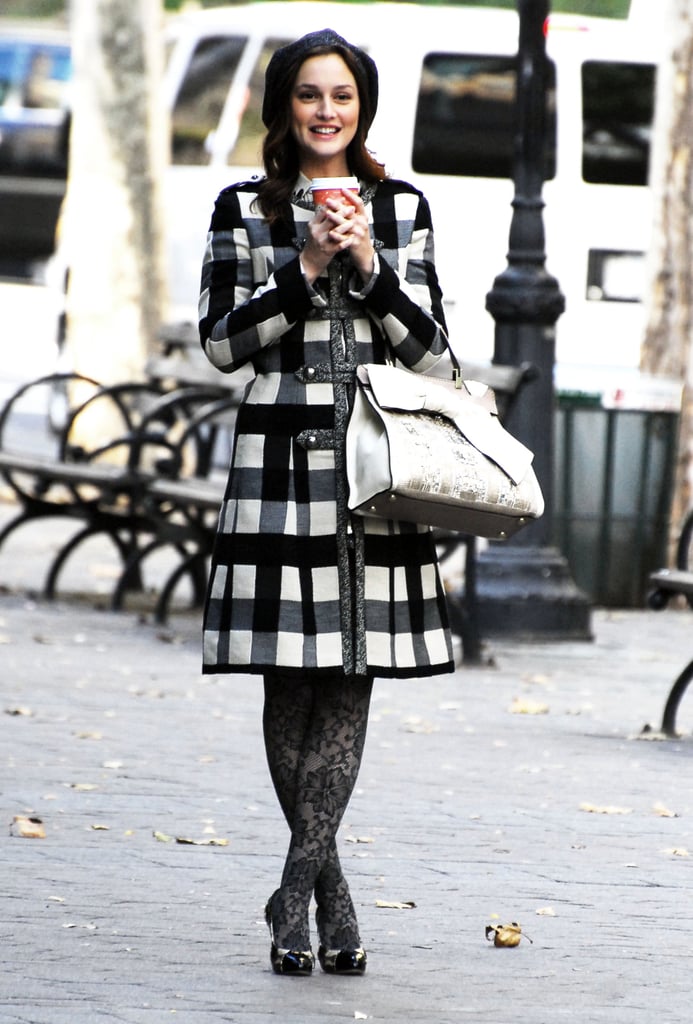 When you only have two minutes to change your ensemble, devise a plan to ruin your nemesis' job interview, and make it to The Empire Hotel, don't fret — just go back to the basics.
Be Mindful of Your Posture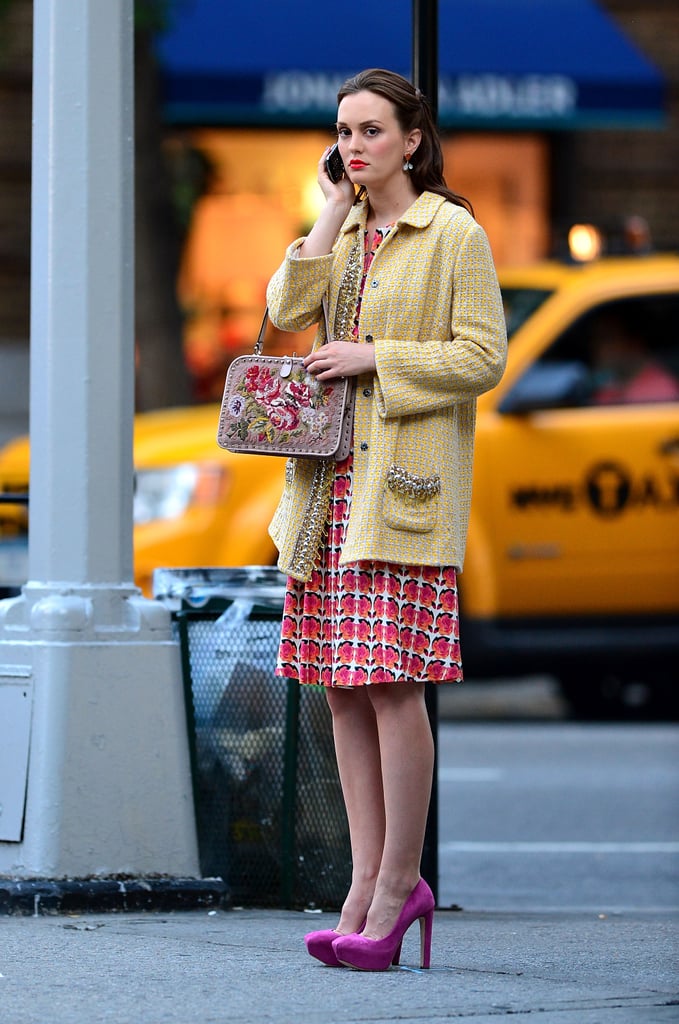 You never know who is snapping a photo.
It's Possible to Pair Black and Orange Without Looking Like a Pumpkin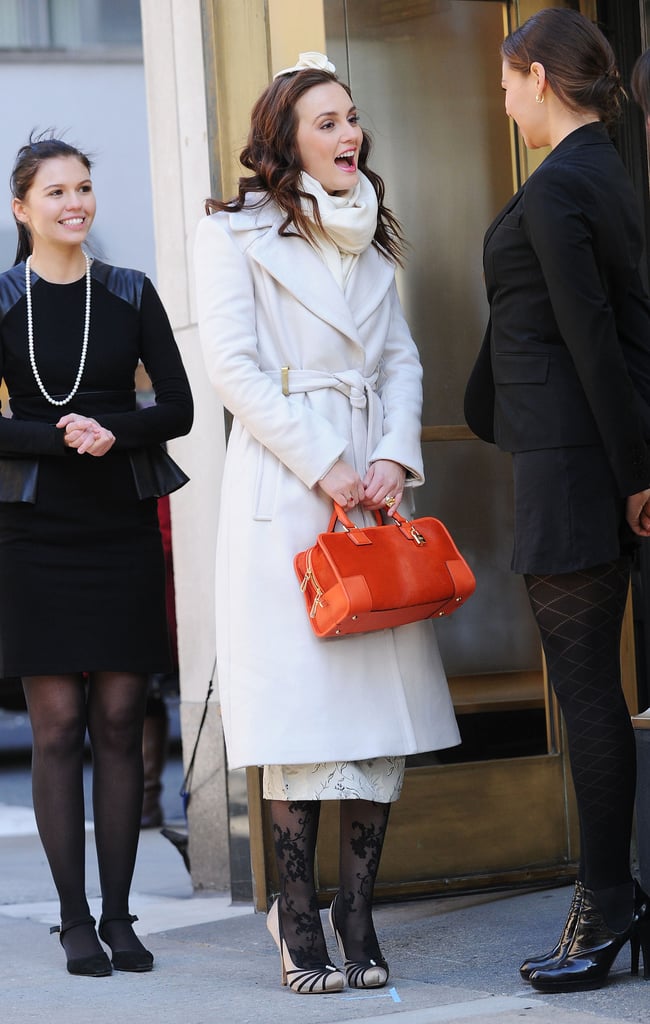 Break up the holiday hues with neutral colors.
Pastels Are Seasonally Transferable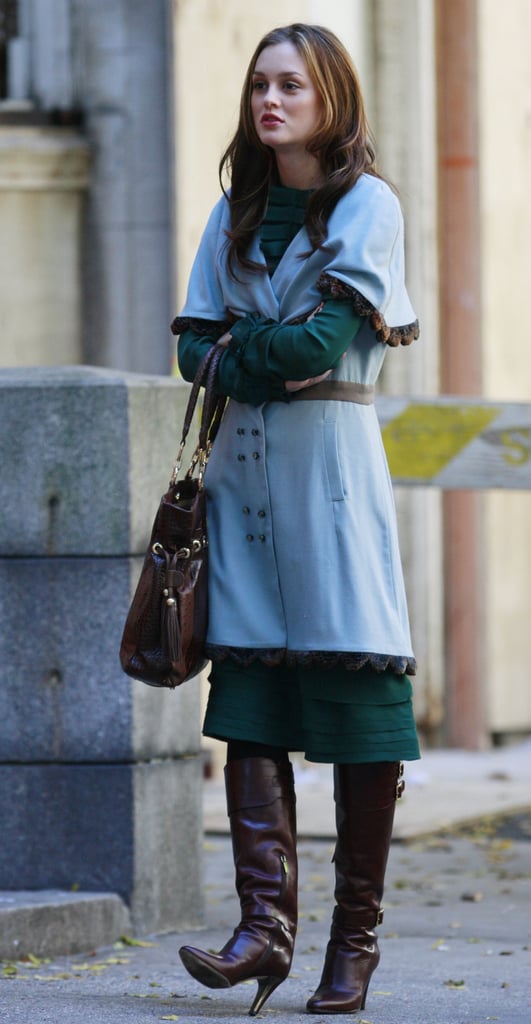 As proven by this gorgeous light blue Sretsis cape dress. Note: at first glance, the boots and bag look to be matching, but we assure you, upon further inspection, they definitely are not.
Emerald Is the New Black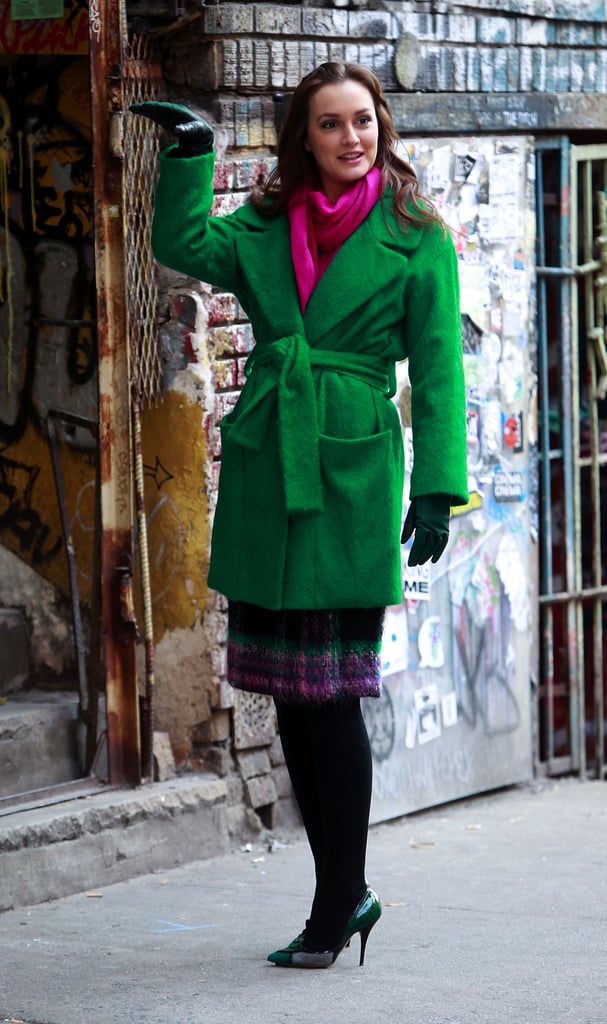 The rich hue complements every skin tone.
Follow the Suggested Dress Code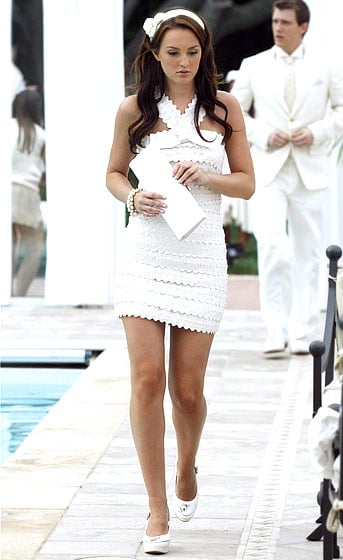 It shows the host and other guests you are respectful.
Never Match Your Dress, Shoes, and Eye Shadow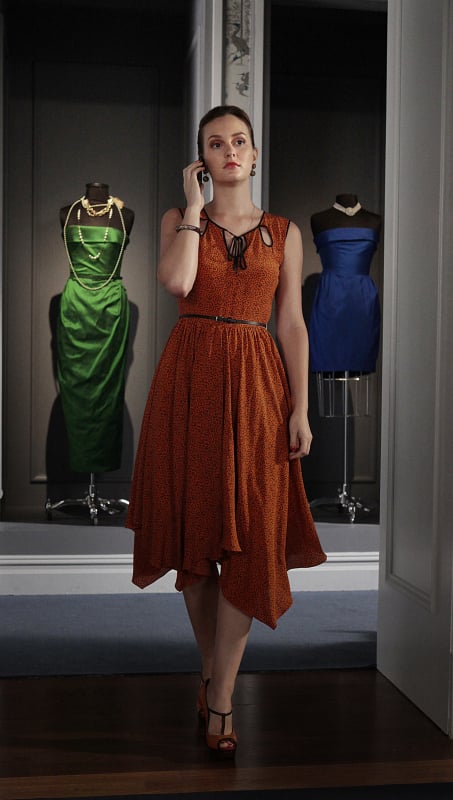 She's not perfect, OK! Forget we said that.