Blake Lively Quotes in Lucky September 2013
Blake Lively Doesn't Dress For You — and 6 Other Lucky Revelations
When Lucky sat down with Blake Lively in Germany (where her husband, Ryan Reynolds, just so happened to be wrapping a film), she arrived wearing scarlet lips and a panama hat. The past few days, however, had been spent in ripped jeans and a baseball cap — a far stretch from the floral Givenchy skirt and grommeted Anthony Vaccarello gown she models within the magazine's September issue pages.
But Serena van der Woodsen, she is not! "I never think about how other people will respond to the way I dress," she told Lucky. "Dressing up is all about reflecting how I feel."
For an explanation of why Blake is just as likely to turn up at the grocery store in L.L.Bean moccasins or crystal heels and more surprising quotes, just keep reading.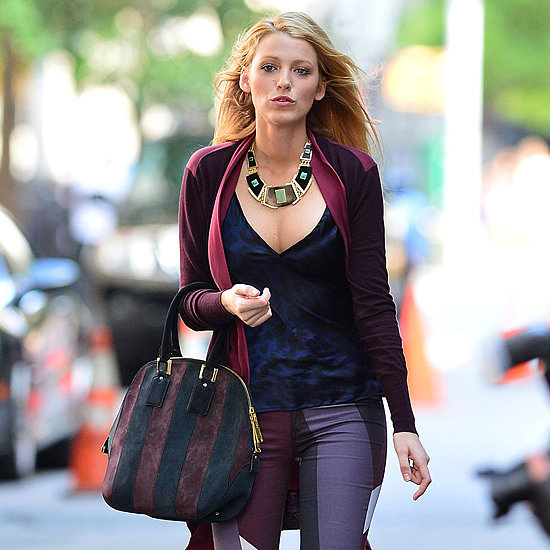 Blake's a Princess: When she's feeling so inclined, Blake has "Princess Days," which, she explains, "could call for wearing something totally inappropriate, like a beaded purse and a gorgeous pair of crystal heels just to go to the grocery store."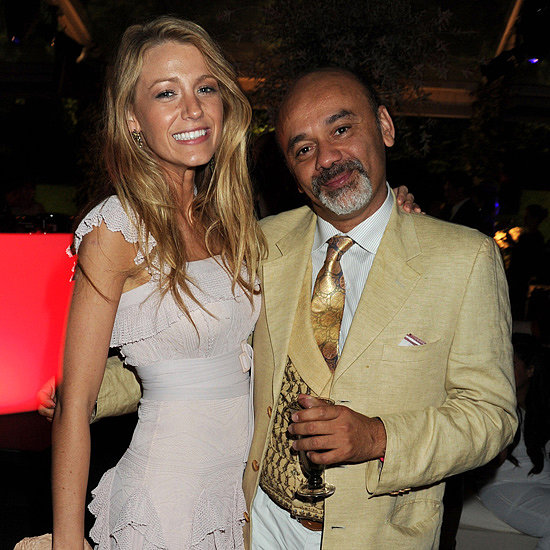 Louboutin on Speed Dial: Who can you call when you need a little accessorizing help? Like many of us, that person is Blake's good friend — who just so happens to be Christian Louboutin. That doesn't mean she still doesn't get excited to hear from the accessory god: "I'm like, 'Christian, when you texted me, I took a screen grab!' It's crazy!"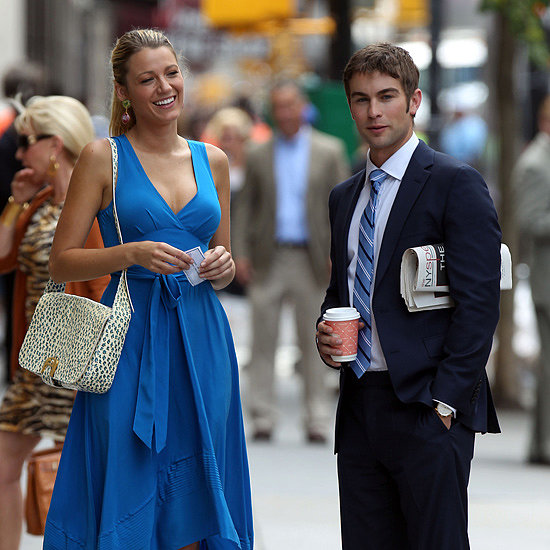 Nice Job, If You Can Get It: Of her six-year stint on Gossip Girl, Blake said, "I felt like I tried on clothes for a living."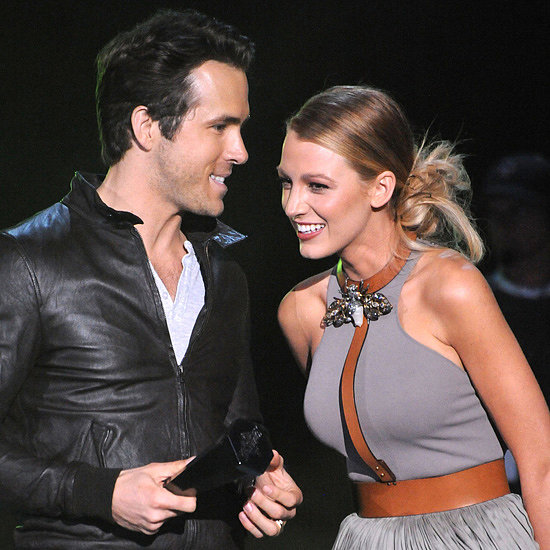 The Ryan Effect? When previously asked if her style has changed as a result of marriage, Blake responded, "As if I was living under some sort of dictatorship . . . I should hope I dress differently at 25 than I did when I graduated high school. I hope I never stop changing."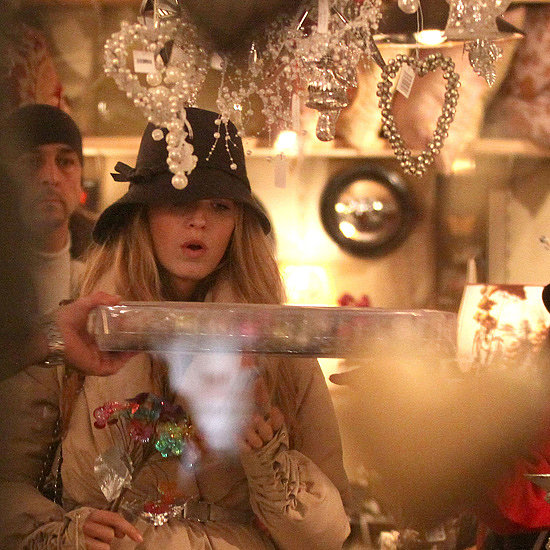 In Repair: What's Blake's favorite shop these days? (Hint: it's not the Chanel boutique.) Now that she's immersed in home decorating projects, you're most likely to find her at Home Depot or shopping for wallpaper at Flavor Paper. Of the process, Blake told Lucky, "With film and TV, you don't see the results for months. Building a home, you get immediate gratification."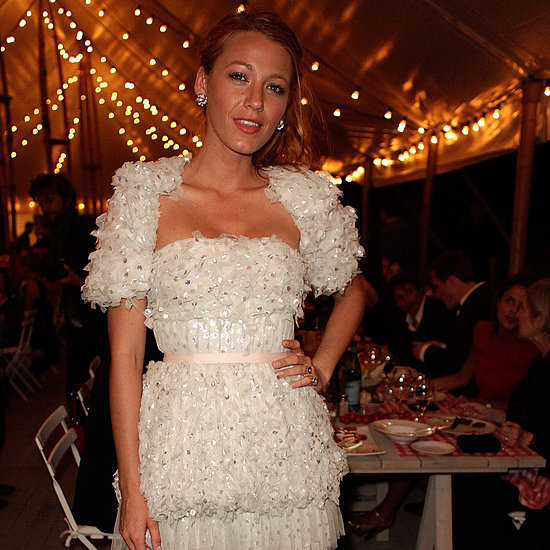 A Healthy Appetite: Next time you're dining at Per Se in New York or Boston's O Ya, you may want to ask who's whipping up your meal. Blake has prepared food for paying customers at both restaurants and hails chefs as her "rock stars."