The Bling Ring Style
Nine Late-Aughts Trends You're Likely to Spot in The Bling Ring
Lucky magazine is one of our favorite sources for great shopping tips. We're thrilled to share this fabulous story from our friends at Lucky!
There are a good handful of reasons I can't wait to see The Bling Ring — Sofia Coppola's one of my absolute favorite directors, for one, and I basically devoured Nancy Jo Sales' recently-released novel on the events that inspired the film. But above all, what I'm most excited to see are those love-'em-or-hate-'em late-aughts trends so essential to the story itself. Yep, I'm talking UGGs, oversized fur vests, second-skin bandage dresses and all the other trends outlined in the slideshow below — the looks that prompted those thieving teens to burglarize Hollywood homes in the first place.
Click through to take a trip down memory lane and revisit some of the trends that made major waves in 2008 and 2009, when the real-life story took place—as modeled by the actual Bling Ring victims and targets, of course.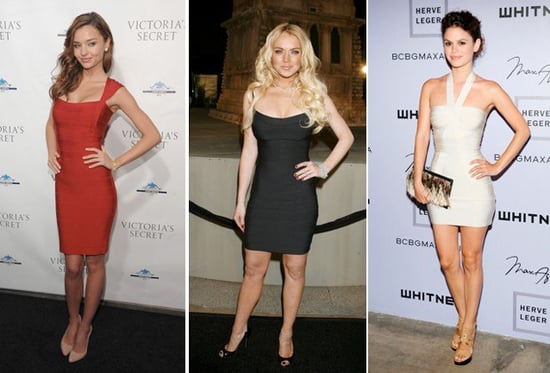 Bandage Dresses
As every celebutante knows, the sexiest dress is one that's circulation-constrictingly snug.
Click over to Lucky for the full story.
For all the fashion and style from Lucky, check out even more of the magazine's best stories.
Sasha and Malia Obama Have Great Taste in Shoes
True Blood Style: How to Get Sookie's Look (Vampire Bites Not Included)