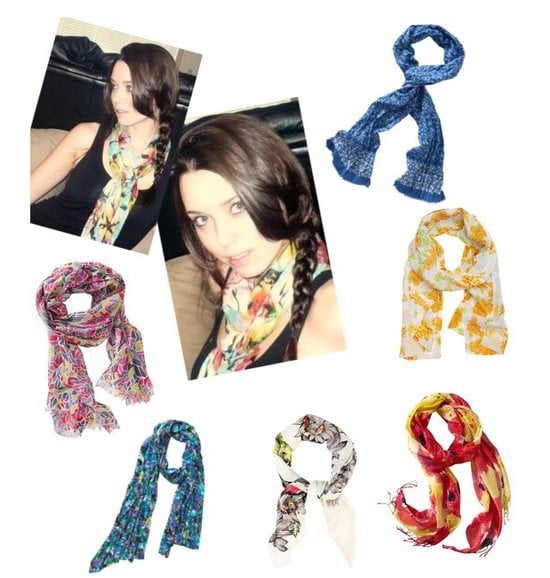 Someone loves her scarves. Enjoy this bouquet of scarves from OnSugar blog Thelacelasso.




I went out to get the mail this morning and was greeted by a welcome warm breeze. It reminded me of summer patios, camping, beaches, sweet wines and sweet flowers. I immediately went inside to make a cool peach smoothie and wrapped a floral scarf around my neck. I have more floral scarves than there are summer days but it means I can wear two or three different ones each day. I snapped off a picture of the one I'm wearing today and even found a few more I might like to add to my bouquet. A girl can't have too many flowers can she?
How do you like my side braid?? I managed to pull this one off the first time and considering it's the most satisfactory one I've had, I was too scared to unravel it and try again!




Want to see more? Start following OnSugar blog Thelacelasso or start your own OnSugar blog. We may just feature your post on Fab!