Brad Goreski Reality Show Interview
Brad Goreski Spills On His Upcoming Reality Show, Styling Tips, and Dream Clients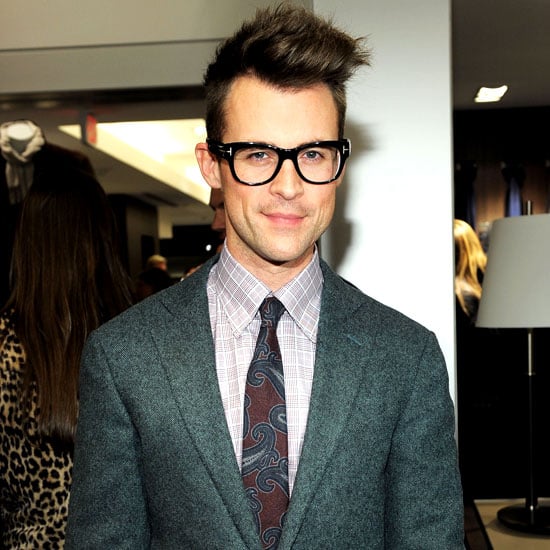 Brad Goreski is on the fast track to fashion success: with a book deal in the works and his own reality show, It's a Brad, Brad World, premiering on Bravo Jan. 2, the assistant-turned-superstylist is quickly making a name for himself in the industry. In addition to his suave ensembles (can he look any cuter in a bow tie?) and magnetic personality, Brad is positioning himself as a star in the styling realm with his keen eye for detail and A-list celebrity clientele — a roster of women that includes Jessica Alba, Rashida Jones, Christina Ricci, and Demi Moore. We caught up with Brad to talk about his solo TV debut, favorite fashion trends, and which celebs he's hoping to dress next.
FabSugar: Congrats on the new show! What can we expect to see this season?
Brad Goreski: It's a bit of a balance; the show is very focused on me building my brand, so you'll see how I transition from an assistant role to lead stylist, so people will really get to see how I work and how I develop my process. But yes, my family life and personal life is a big focus as well — I wanted to show people the other side of my life; my great boyfriend, my great family, and how they make me who I am.
FS: What were some of your career highlights in 2011?
BG: I would say one of my biggest was definitely styling Jessica Alba for the BAFTA Awards [in Atelier Versace] and also at the Met Gala! She looked amazing. Also, I had a great time on my Details magazine shoot, and the editorial I did with Liya Kebede for the March issue of InStyle was a highlight as well.
See what else Brad had to say when you keep reading.
FS: What is your definition of style?
BG: You know, I get asked a lot to critique what other people are wearing, and I actually think that's the antithesis of what style really is. I really do believe that the way that you present yourself out in the world, what makes you feel good on a daily basis, and the way you want to represent yourself may not always work for other people — I've worn some crazy outfits, which you'll see on the show — but as long as you're being bold and being brave in your choices and feel ready to conquer the world — that's the definition of style for me.
FS: So inspiring, and we totally agree! You have such a great roster of celebrity clientele — which celebrities would you love to dress next?
BG: I think Emma Stone has been killing it on the red carpet, as well as Kirsten Dunst; she's got this great, modern-day Grace Kelly look, but still maintains her downtown vibe. I love Emma Watson; she's so cool and chic, and obviously amazingly talented. I'd also love to work with Kristen Wiig — I think she's hilarious and so beautiful, and I've been lucky to work with a lot of really funny women, so that would be a huge draw for me.
FS: Well, she just got nominated for a Golden Globe, so maybe this is your big opportunity!
BG: You're so right! I should get off the phone and make that happen right now.