Breaking News: British Fashion Designer Alexander McQueen Has Been Found Dead at the Age of 40 After Committing Suicide 2010-02-11 07:28:26
Breaking News: Alexander McQueen Found Dead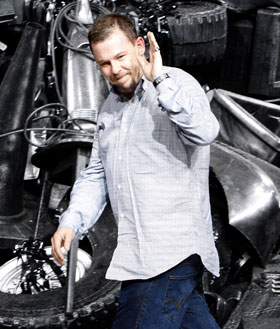 I'm sad to report that Alexander McQueen has been found dead at the age of 40 after apparently taking his own life. His office have released this statement:
"It is a tragic loss. We are not making a comment at this time out of respect for the McQueen family."
Alexander recently lost his mother Joyce McQueen, and lost close friend and mentor Isabella Blow when she committed suicide three years ago. He was one of the shining stars of the British fashion industry — his autumn collection was one of the highlights of Paris Fashion Week — and he was expected to show at the next one.
Our thoughts are with Alexander's family and friends at this tragically sad time.