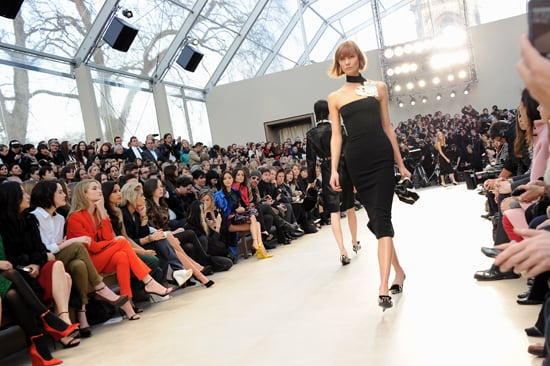 The only things at fashion shows more prevalent than models are iPhones, and Burberry will take full advantage of that fact during its Spring 2014 show.
The British brand has partnered with Apple for the show and will use the new iPhone 5s to capture photos backstage and during the show. And we're not just talking runway photos: Burberry will use the phone's new iSight camera to take high-quality photos and HD video of beauty looks and product details, too.
"We have a mutual passion for creating beautiful products and unlocking emotive experiences through technology, which has made it intensely exciting to explore the capabilities of iPhone 5s," said Burberry's chief creative officer Christopher Bailey. "We're inspired by what this could mean for the future as we continue to explore the merging of physical and digital experiences."
Burberry is getting a bit of a preview on how well the new camera works. Their show is scheduled for Monday, Sept. 16 at 2:30 London time, and the iPhone 5s will make its retail debut on Sept. 20.