Button-Down Shirt Trend Spring 2014
What Should We Call Me: The Barely There Button-Down
There's more than one way to button your shirt. That was the lesson on Spring '14 runways, where a sexier way to wear a button-down gave the crop top a run for its money. At Rodarte, Alexander Wang, and Zero + Maria Cornejo, models were sent down the runway with just the top buttons fastened on their blouses, leaving the midriff completely bare.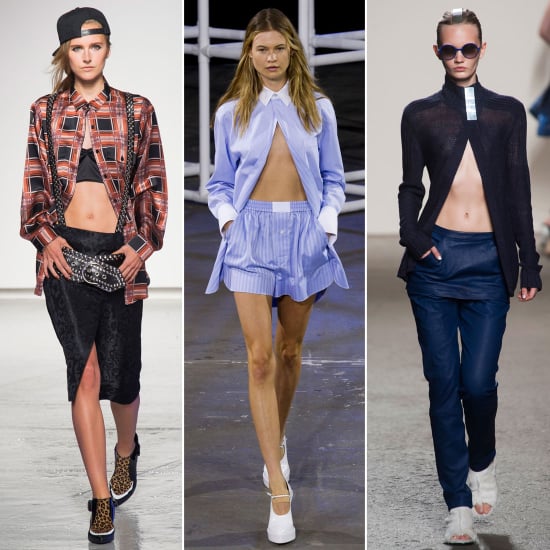 Left to right: Rodarte, Alexander Wang, Zero + Maria Cornejo
After a little digging, we realized we'd seen this look before.
Leave it to Jenna Lyons to embrace the styling before it was a thing on this season's runways. The J.Crew creative brains didn't button up all the way in either of these looks, giving the barey there button-down a modified style, once with a gap in her white shirt and again with a jean jacket buttoned just at the top.
Now, we have two questions we need your help answering: what should we call the trend, and more importantly, would you wear it?