Buy Beyonce's Red Alice Temperley Dress
Get Beyoncé's Uber-Flattering Dresses!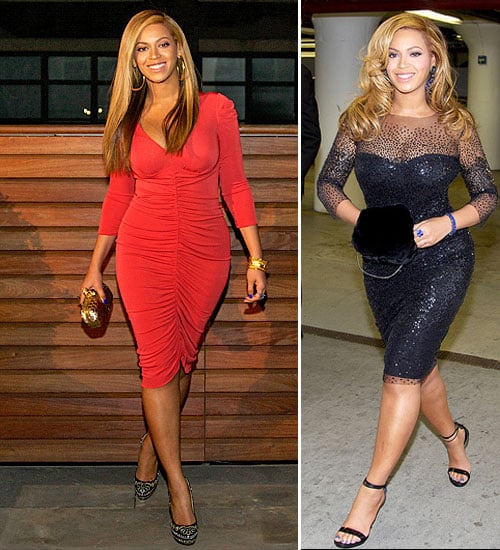 If you are like us, your jaw may have dropped when you saw Beyoncé's ultra-beautiful postbaby figure in not just one — but two amazing concert looks. For the past two nights Beyoncé's glam looks at hubby Jay-Z's Carnegie Hall concerts have left us thinking: "Gosh those are the most flattering dresses and I NEED them in my life." Well, need no more as you can buy both of her gorgeous dresses right now. Her red Alice by Alice Temperley is perfect for hiding a tummy and creating curves and ideal for a romantic night out; while her stunning Monique Lhuillier would make an unforgettable addition to our cocktail dress repertoire. Just take note: the Alice by Alice Temperley dress may be your most affordable option, but the sparkly Monique Lhuillier cocktail dress is certainly worth a look — or at least a longing stare.
To shop her looks, just keep reading.

From left: ALICE by Alice Temperley dress ($395), Monique Lhuillier Sequin Illusion Dress ($6,080)