Buy Birkin Online, Nicola Formichetti Clothing Line
Manish Arora Out at Paco Rabanne, Nicola Formichetti's New Line, and Birkin Shopping Online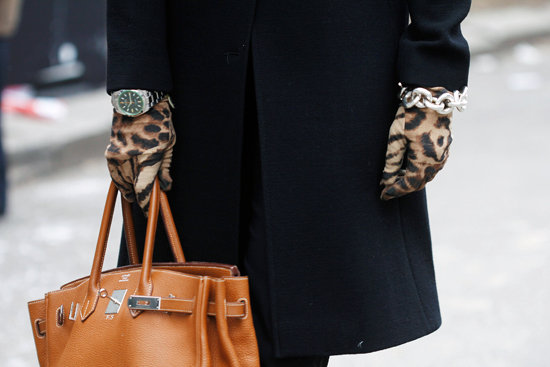 </ br>
Those stories and more in our daily news roundup.
</ br>

<ul> <li>Hermès doesn't sell its Birkin handbags online, but flash sale sites like Gilt, Rue La La, and MyHabit do. Here's a look at how they ensure authenticity. [BuzzFeed]
</ br></p> <li>A new deal with Sandow Media will expand Fred Segal beyond its Southern California roots. The retailer is expected to set up shops in New York, Miami, Las Vegas, as well as in Europe and Asia, with the first of the new stores opening some time next year. [Racked]
</ br></p> <li>Karl Lagerfeld has signed on to give the exterior of Monaco's Hotel Métropole a redesign. The first part of the project, which involves refreshing the hotel's pool, terrace, gardens, and a new restaurant, will be unveiled in July. [The Daily Telegraph]
</ br></p> <li>Paco Rabanne's artistic director Manish Arora is leaving the brand after designing just two season's worth of clothing and despite the fact that Arora's designs had gotten favorable press coverage. Lady Gaga even wore one of his dresses to the 2011 MTV Europe Music Awards. [The Cut]
</ br></p> <li>Iris Apfel will debut her own handbags in collaboration with HSN, which also sells her jewelry line. The bags are made from Mongolian lamb's wool, snakeskin, and calf hair, and will retail for $228 to $398. [WWD]
</ br></p> <li>Greg Kessler's latest installment of Model-Morphosis shows off Chanel's most popular lacquers. Nails go from unadorned to coated with the flick of a mouse. [T Magazine]
</ br></p> <li>Nicola Formichetti will debut an eponymous fashion label next year. The clothes will be "digitally oriented and high-tech . . . Why do you have to have a zipper when you can have a jacket that's molded to your body?" Formichetti explained. [Styleite] <ul>

Photo: A Birkin snapped on the streets during Milan Menswear Week in January 2012.