Calla For Comptoir des Cotonniers Lookbook
See the Complete Calla For Comptoir des Cotonniers Lookbook
Lucky magazine is one of our favorite sources for great shopping tips. We're thrilled to share this fabulous story from our friends at Lucky!
Get ready for the French-iest collaboration there ever was, folks: Parisian up-and-coming designer Calla Hynes is teaming up with Gallic high street company Comptoir des Cotonniers on an accessibly-priced collection hitting stores on May 2. Hynes' love of print-mixing and vibrant color palettes make her seasonal presentation one of our NYFW favorites—and as for CdC, the brand consistently churns out some of the best trench coats and summery dresses on the market. Can you tell we're psyched?
Our friends at Fashionista got an exclusive first look at the Calla Hynes x Comptoir des Cotonniers lookbook—and from the floral denim to the perfect printed shirtdresses, we're kinda obsessed with every single look.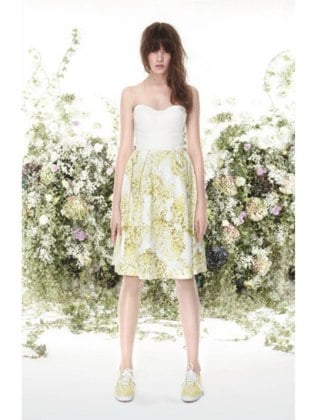 Click over to Lucky to see the whole story
For more fashion and style from Lucky, here are more Lucky stories.
How to Store Your Winter Clothes in Style
Sneakers Designed by Rodarte? Yes, Please!