Camilla Belle at Gucci Museum Opening
Camilla Belle Inspires Our Search For Black and Gold
Fall calls for darker, richer outfits, and Camilla Belle is providing ideal inspiration with her black and gold combo. The starlet attended the Gucci Museum opening in Florence looking chic in a sequined outfit paired with patent ankle-wrap pumps, matching clutch, and cute floral belt. This color combination is not only perfect for those upcoming holiday soirees, but for daywear too. Yes, daywear! All you have to do is make sure to tone down the glitz and up the prim and polish. Read more styling tips below, and then start shopping.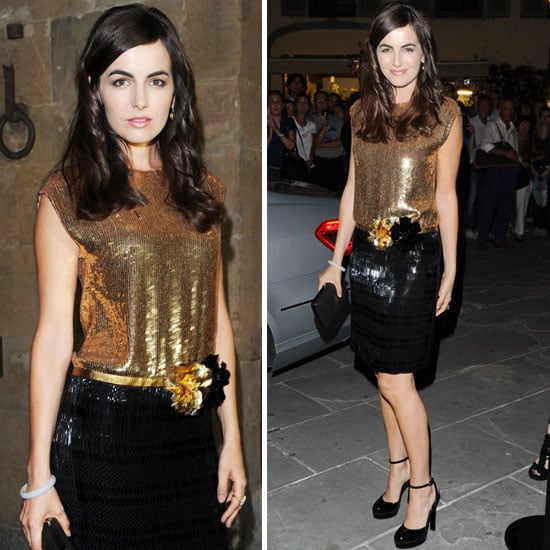 For a decadent evening look, pair up black- and gold-sequined pieces for major impact.
Work the color combo into your workwear ensembles by styling a black pencil skirt with a gold lame button-up top. If your work environment is particularly conservative, layer a crewneck sweater over the top and just let the lapels and cuffs shine.
Accessorize your outfit with matching accompaniments — think black for day or matte gold — for a pulled-together look.