Camilla Belle Wears a Bra Top to the Premiere of From Prada to Nada 2011-01-19 10:44:39
Camilla Belle Bares Her Ruffly Bra — Totally Fab or Too Much?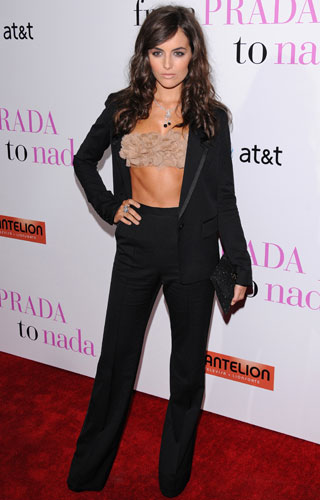 Last night, Camilla Belle walked the red carpet for the LA premiere of From Prada to Nada in a Jason Wu tux, and while you might suspect that a pantsuit would be a pretty covered-up option, there was one area in particular left quite exposed. Opting for a nude-hued, ruffly bra top as an alternative to the more typical, midriff-covering kind, Camilla follows in a line of fashionable faces like Zoe Saldana and Chloë Sevigny who have also opted for the peekaboo bra effect on occasion. It's a bold look, but if anyone could pull it off, it just might be Belle — what do you think?