Candice Swanepoel in Victoria's Secret Swim Tour 2013
Candice Swanepoel Is Heading to Seattle For VS Swim Tour's First Stop!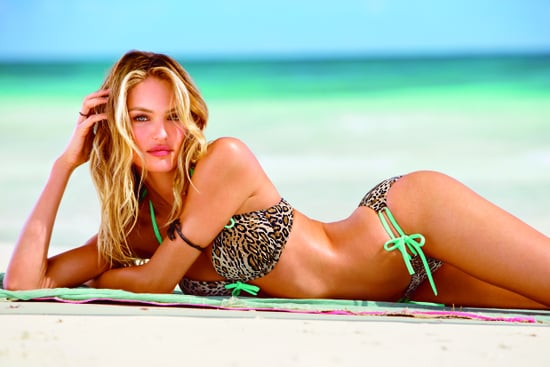 Seattle has quite the visitor coming its way! Victoria's Secret Angel Candice Swanepoel will be making the first stop on the inaugural U.S. of Angels Summer Swim Tour to the Pacific Northwest.
Her first order of business upon arrival? Meeting fans at the Victoria's Secret store in Bellevue Square on July 10. There, fans will be able to shop the Victoria's Secret Swim 2013 collection and have their photo taken with Candice from 5 to 7 p.m. The event, which includes a live DJ and giveaways, will also include complimentary beach-sexy hair styling, summer-ready makeovers, and expert tips on finding the perfect-fitting suit.
Find out what else is in store for Candice when you read more.
But, where Candice goes next while in Washington is up to you. Tell us and Victoria's Secret where she should visit by tweeting photos of your favorite Seattle spots to @VictoriasSecret using hashtag #Angels2Seattle.
We'll be catching up with Candice while she's in Seattle. Stay tuned for our exclusive Q&A with the supermodel next week — and for the second Angel unveiling, this time in Milwaukee!