Cara Delevingne, Jourdan Dunn Do the Harlem Shake Video
Cara Delevingne and Jourdan Dunn Do the Harlem Shake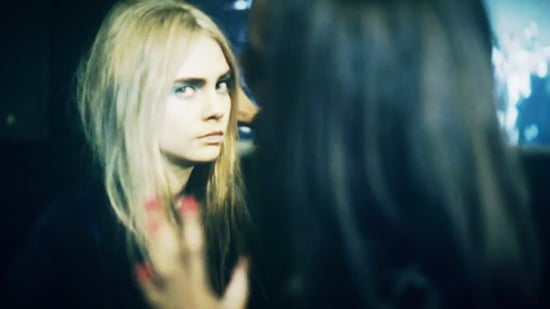 It was only a matter of time before someone in the fashion industry made a response to the Internet's latest dance video craze, the Harlem Shake — and who better suited for the task than model friends Jourdan Dunn and Cara Delevingne?
The duo were backstage at the Topshop Unique show on Sunday with fellow model Rosie Tapner when cameras captured Dunn following the meme's custom of breaking into a spontaneous dance to the Baauer song "Harlem Shake." Delevingne and Tapner don't seem particularly amused to be in the middle of a dance party until they suddenly join in on the fun.
Iterations of the Harlem Shake video have come from the campuses of West Point and the University of Texas, and to the offices of BuzzFeed and Anderson Cooper Live. Given how much the fashion industry likes its memes, we're a little surprised it took this long for someone to make a version, but we're excited to see the ones that might follow it. Your move, Alber.