Cara Delevingne Naked on Marc Jacobs Shirt
Question of the Day: What Is Cara Delevingne Up to Right Now?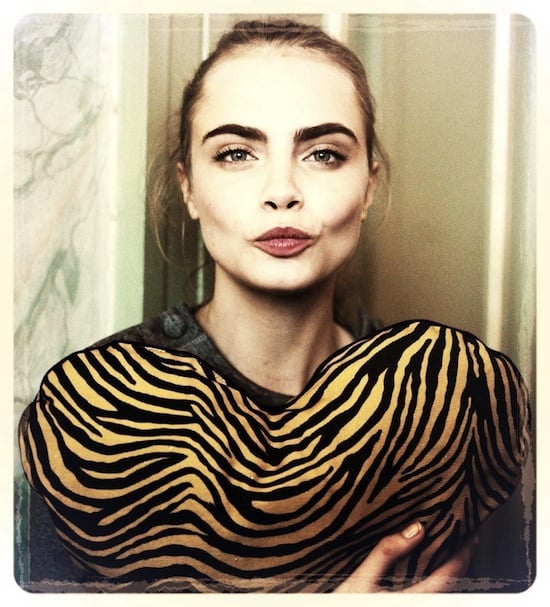 Have you asked yourself today, "What is Cara Delevingne up to?" The British model, who just made headlines as the new face of Saint Laurent, is unstoppable. Further proof can be found in her jam-packed schedule, which currently includes party throwing and dropping trou. Not necessarily in the way that you think — here's where you can expect to see Delevingne next.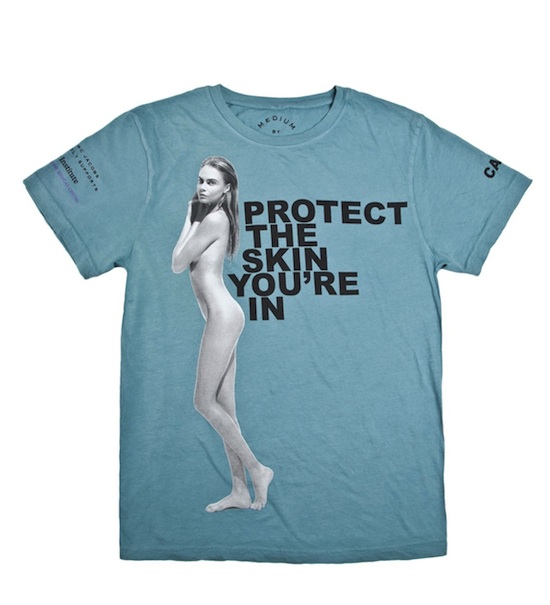 After hearing about Marc Jacobs's ongoing "Protect the Skin You're In" t-shirt project with LOVE editor and stylist Katie Grand, Delevingne was excited to play a part in the initiative. She bared it all for the latest release of the skin tee ($35), with all proceeds donated to the NYU Skin Cancer Institute. To date, this campaign has raised more than $4 million to benefit the Institute.
As for the party throwing, it all comes back to the iconic DKNY SoHo wall (located on Houston Street from 1992 to 2008). Remember it? Drawing inspiration from the unofficial entrance to the SoHo neighborhood, the DKNY Artworks collaboration has called upon 10 international artists to create original pieces in 10 global cities. For the London launch on June 12, which will debut a giant 3D piece by British graffiti artist Roids, Delevingne will play party host. In addition, her friends Rita Ora and Iggy Azalea will also be on hand to perform.