Cathy Horyn Disses Alexander Wang's Spring 2011 Collection
Cathy Horyn on Alexander Wang: "Not a Great Designer" — Do You Agree?
Alexander Wang's designs are loved by cool girls around the nation, but apparently not so with New York Times fashion writer Cathy Horyn. In today's article titled "Pursuit of the New, or Just the Sellable," and just days after Wang showed his Spring '11 collection, she wrote: "Mr. Wang is not a great designer . . . Unlike some of his dreamy peers, he decided at the outset to make affordable clothes . . . He also must have sensed that fashion's memory hole was widening in direct proportion to the numbers of young people Googling his name. The designs were cool, but they didn't have to stand up to much scrutiny — hey, didn't Marni do those pants last season? — so long as the stuff was widely and easily available. Mr. Wang doesn't really have courage in the traditional sense of trying something new and difficult, but he does have China. Nearly all of his clothing is now produced there."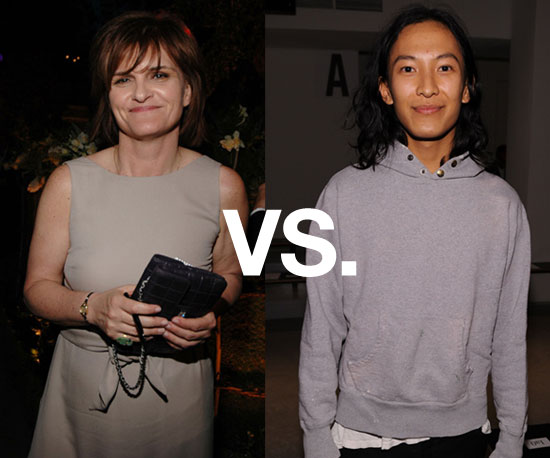 Then she went on about his latest creations: "The collection downloaded the ideas of designers like Ann Demeulemeester and Issey Miyake — naturally, without their sense of energy and intuition — and for that reason, despite some cute looks, the show was a little boring." Some bold statements, indeed. What do you think — are you on team Horyn or team Wang?