CelebStyle Instagram
Instagram With CelebStyle — Here's How!
You love Instagram, we love Instagram, so why not share the love together? For those who aren't part of the fun yet, sign up for the free photo-sharing application — here's Instagram's support page in case you need help — and let's get this party started. First things first, follow CelebStyle on Instagram. Then, every time you create an outfit or buy a piece inspired by a celebrity you saw on CelebStyle, tag your photo with #csfind so we can admire it and let us know which celeb you spotted in on.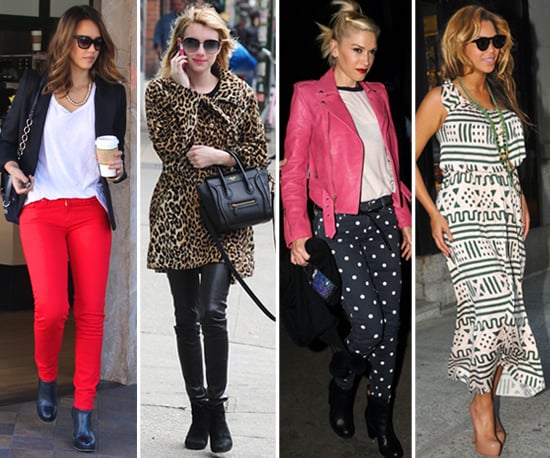 Did you run out and buy a pair of red jeans after you saw Jessica Alba wearing them on CelebStyle? Snap a photo of you wearing them and tag it with #csfind. Were you inspired to wear your loud leopard coat once you saw Emma Roberts rocking it on CelebStyle? Tag your pic with #csfind. You get the picture! It can be an entire look, a fabulous accessory shot, or any kind of snap you wish. We can't wait to see your photos and we'll be sure to share ours, too!