We can preach the glory of a leather jacket until we're blue in the face — sometimes you just need to see some photos to really get convinced. To that end, we found seven different celebrities rocking the piece with their own spin. Click through to see ways to make the piece work from a formal event to gym run, and take our personal challenge: can you wear yours for a week straight?
Monday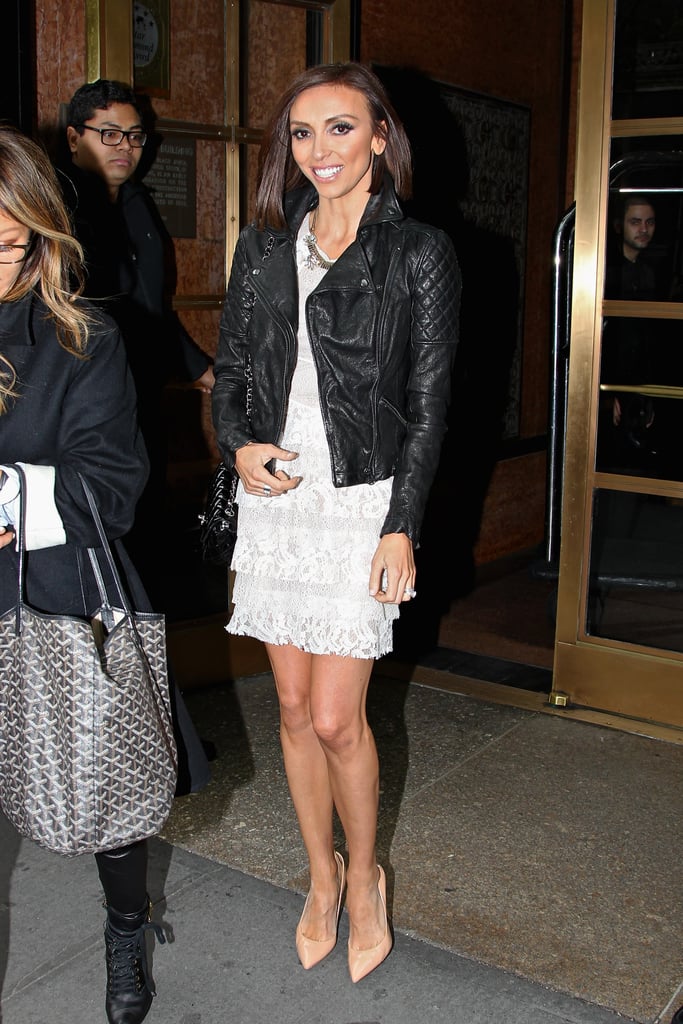 Giuliana Rancic showed off one of our favorite ways to wear the staple topper — with a feminine dress. The tough feel of the jacket is softened with a lace or frilly dress, and the combo is unbeatable.
Tuesday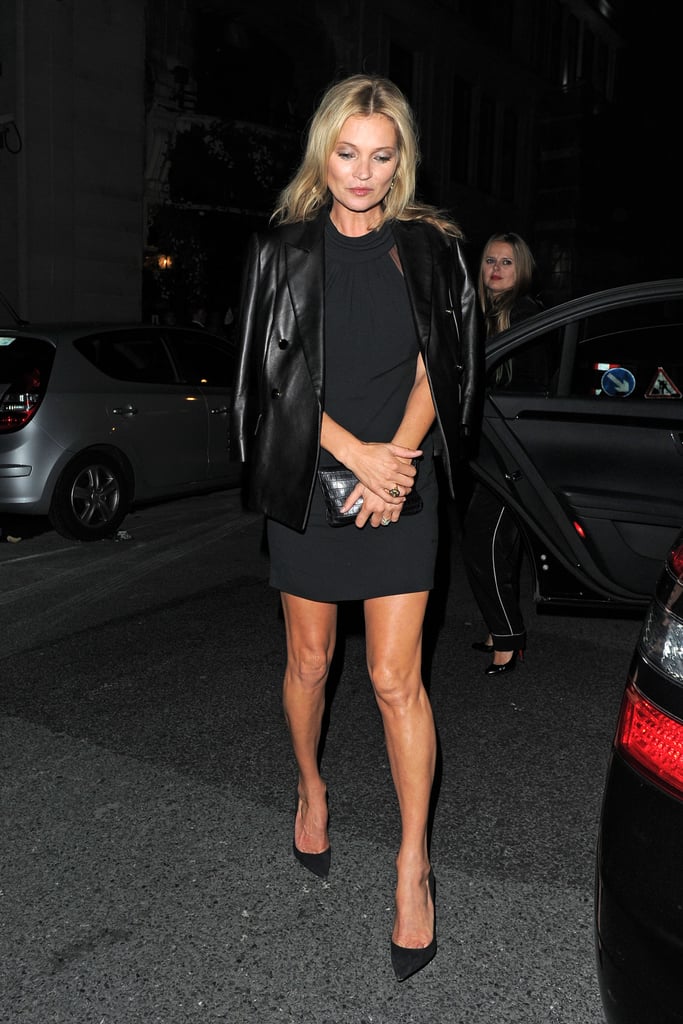 Use your jacket like you would a blazer when dressing for a big day in the office. Kate Moss [1] threw her jacket over an LBD, literally, resting it on her shoulders. The entire look is CEO-approved yet fashion-forward.
Wednesday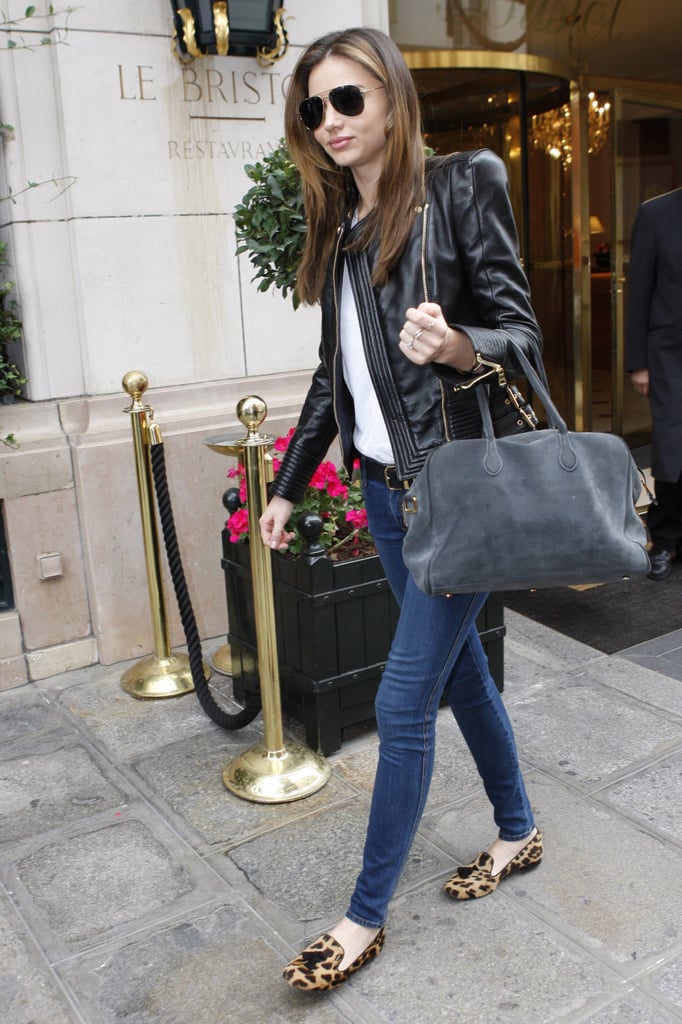 If hump day feels more like a mountain that needs scaling, make your outfit one less thing to worry about. Miranda Kerr [2] used her jacket to add some polish to a jeans and tee combo. It's a stronger shape than a cardigan but provides the same easy layer.
Thursday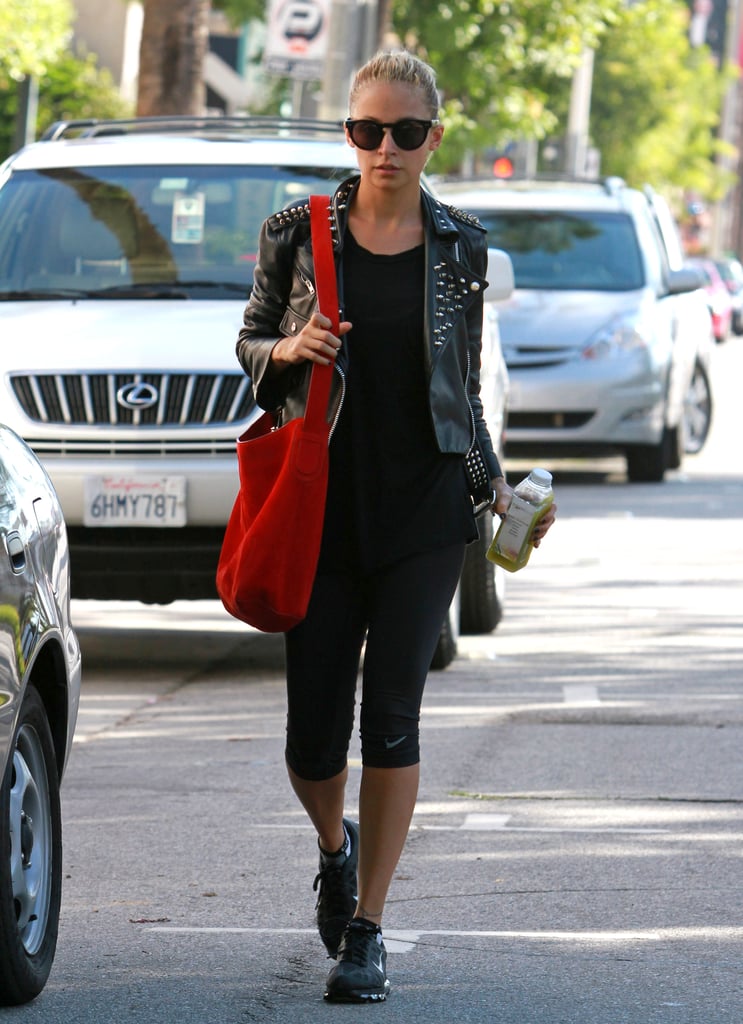 Heading to the gym after work? Cover up your leggings and tank with the same staple, à la Nicole Richie [3]. It instantly makes your exercise togs feel chicer and is plenty practical, too, letting you run a few errands postsweat without feeling too exposed.
Friday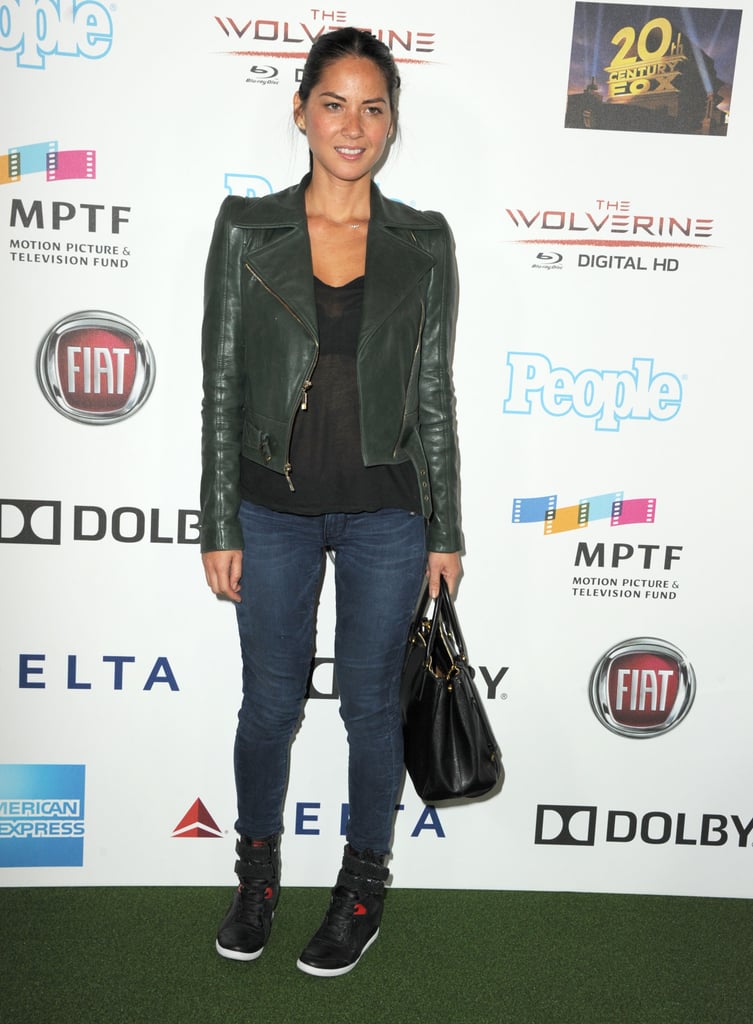 Take Olivia Munn's cue for a casual Friday and do a colored option with jeans and sneakers.
Saturday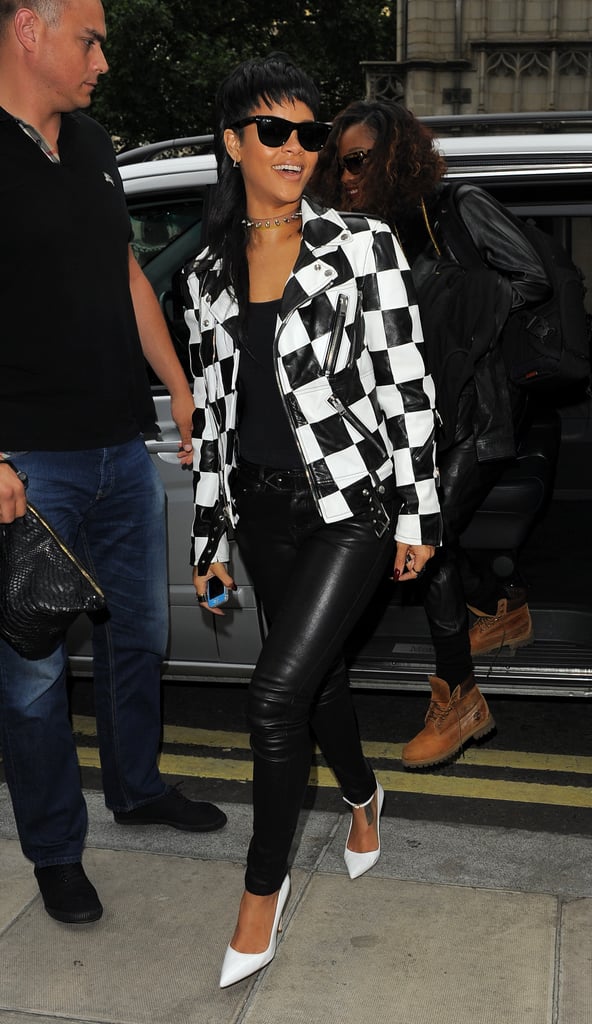 Let your personality really shine through with a statement pick on the weekend. Rihanna [4] went bold in a black and white checkerboard number but smartly balanced it with pieces in the same color scheme.
Sunday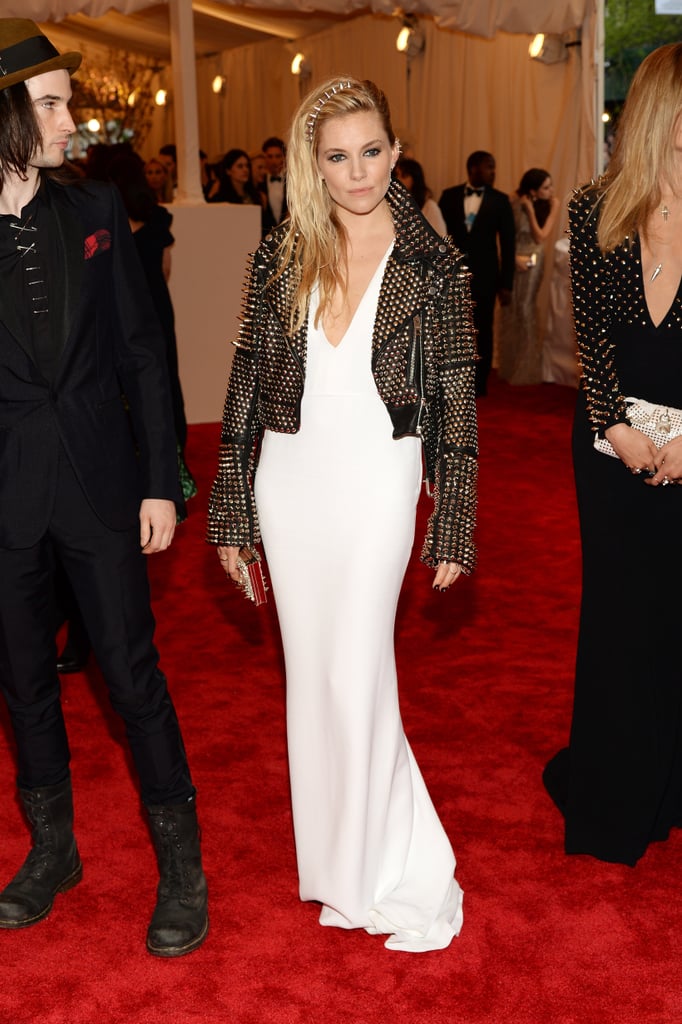 And the everstylish Sienna Miller [5] reminded us that the little leather jacket is totally black-tie approved. As we enter the chillier months, use yours to top off a sleeveless or strapless gown for warmth and an extra dose of cool.