For a designer, there are many celebrities it'd be an honor to dress, from on-the-rise actresses who just scored big film roles to singers performing all over the world. But then there are stars and designers who maintain relationships that are steadfast — they collaborate on red carpet looks, cohost events, and rely on one another for support. We've got a feeling the 15 such duos ahead are about to do big things in 2017.
Some of them, like Lady Gaga [1] and Brandon Maxwell or Kate Hudson [2] and Michael Kors, have been friends for a long time. Others, like Selena Gomez and Coach's Stuart Vevers [3] or Karl Lagerfeld and Lily-Rose Depp, are just starting to work together, offering us exciting style news at every turn. Read on to see the powerhouses who are making waves and creating iconic fashion moments each time they step out on the scene.
Selena Gomez and Stuart Vevers
Selena Gomez was recently announced as the new face of Coach [7], and we're betting on a strong collaboration in 2017. Selena's affinity for well-made pieces makes this a match made in heaven, especially since the singer isn't afraid to show her quirky side.
Lady Gaga and Brandon Maxwell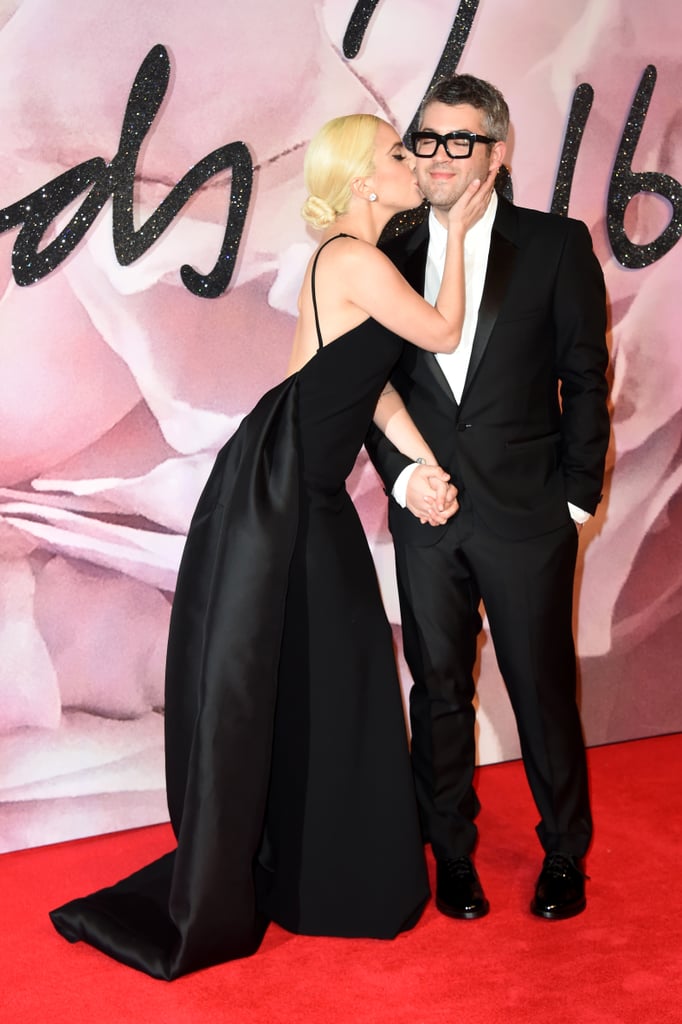 It was Lady Gaga [8] who put Brandon Maxwell on the map in the first place. Initially acting as the singer's stylist, Brandon showed he has plenty of talent in the design realm. Now he releases full runway collections and dresses everyone from Oprah and Michelle Obama [9] to major supermodels. Lady Gaga, though, will forever have a closet full of his avant-garde pieces.
Michelle Williams and Nicolas Ghesquière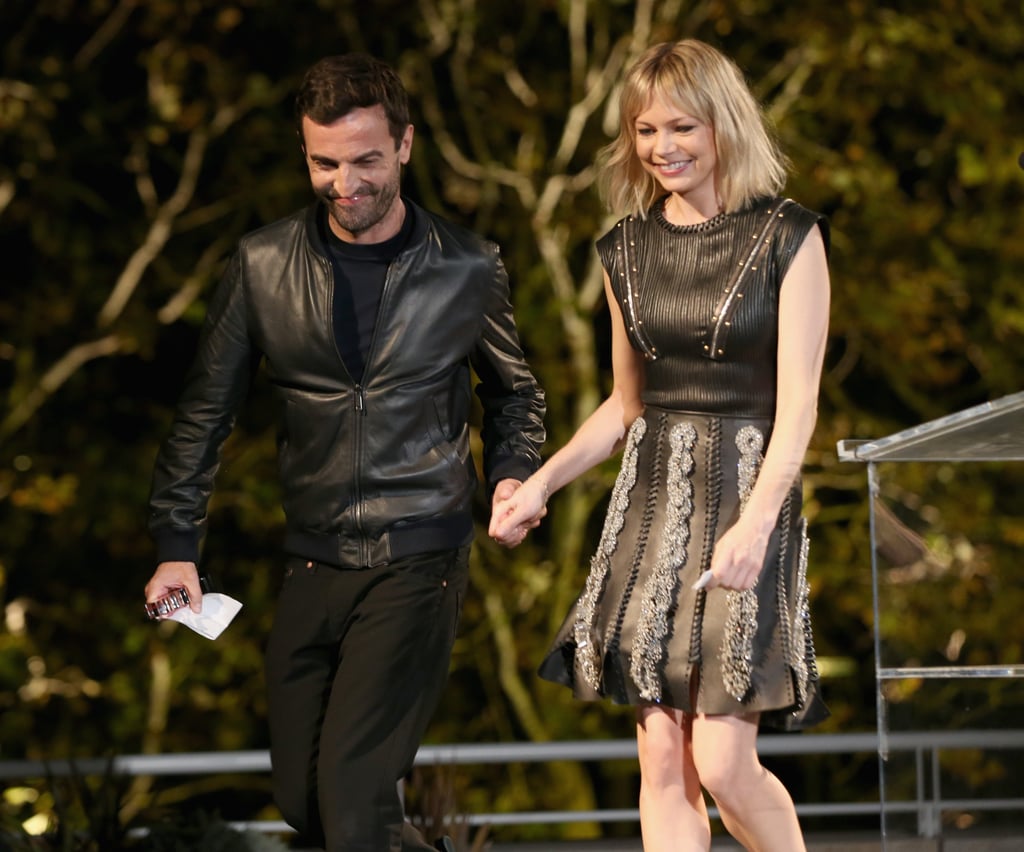 Louis Vuitton's Nicolas Ghesquière has been dressing Michelle Williams [10] on the red carpet for quite some time, but it's Michelle's willingness to try some of his most daring, edgy pieces that solidifies this relationship.
Gigi Hadid and Donatella Versace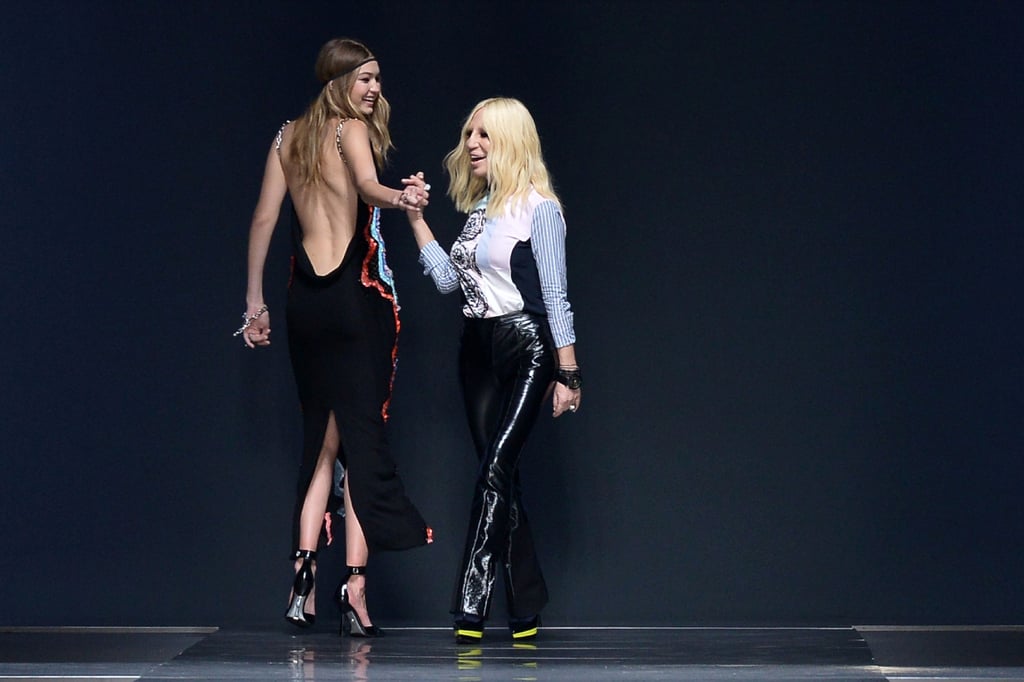 Gigi Hadid has walked down Donatella Versace's runway multiple times, but it's her confidence and personal mantra that have caused Donatella to choose Gigi as the face of her campaigns. Donatella recently showed her support for the It girl when she presented her with the International Model of the Year honor at the 2016 British Fashion Awards [11].
Katie Holmes and Zac Posen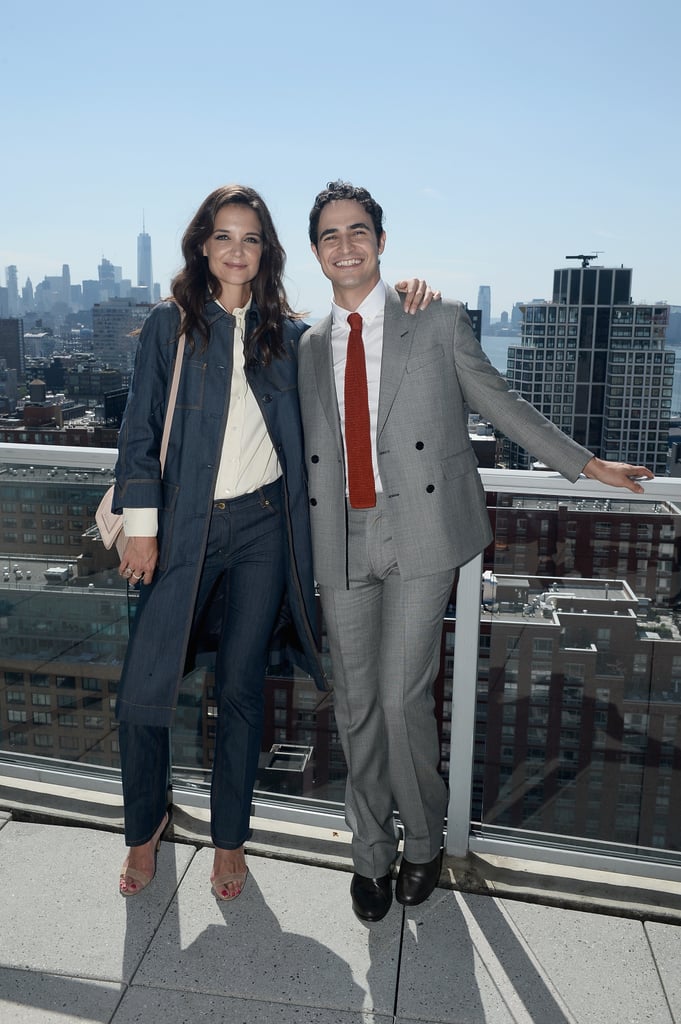 Katie Holmes [12] shows up to support Zac as he debuts his new collections, and in turn, Mr. Posen dresses Katie for many a red carpet event. Zac routinely posts handfuls of snaps on Instagram of Katie twirling in her gowns before she heads out for the evening.
Emma Stone and Laura Vassar
We love seeing a well-known actress like Emma Stone [13] supporting new talent. The La La Land star showed up to the CFDA Fashion Fund show in a Spring 2017 look from Brock Collection [14], proving the most sophisticated looks can be a little sexy too. We're looking forward to seeing Emma in Brock Collection for pre-award-ceremony events and throughout the rest of the year, too.
Taraji P. Henson and Alexander Wang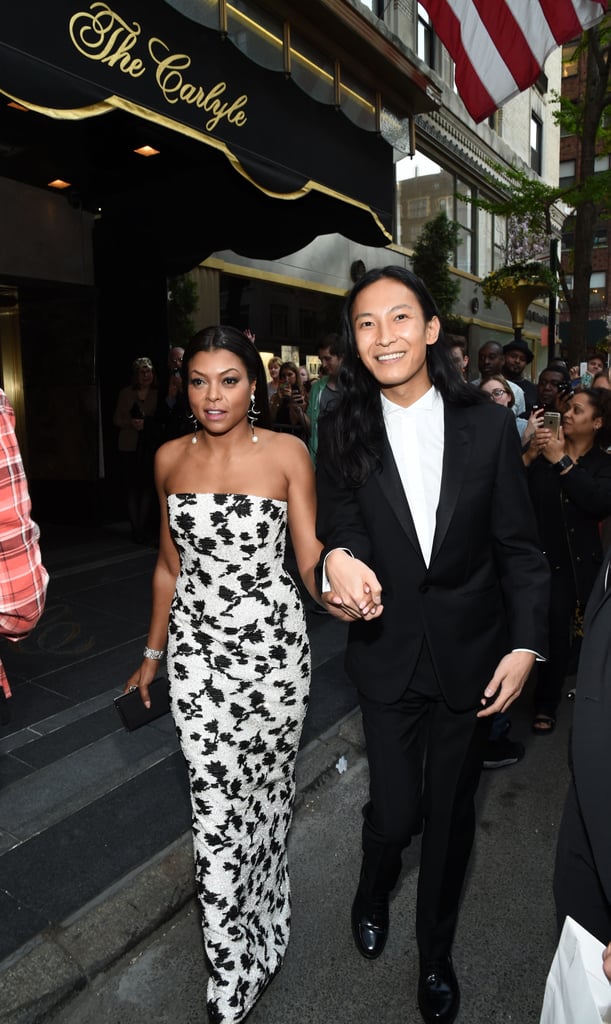 Since dressing Taraji P. Henson for the Met Gala in 2015, Alexander Wang and the star have become fast friends. Now, when Taraji needs an LBD for an event, it's a no-brainer: she rules the red carpet in Wang's edgy, inimitably sexy designs.
Allison Williams and Diane von Furstenberg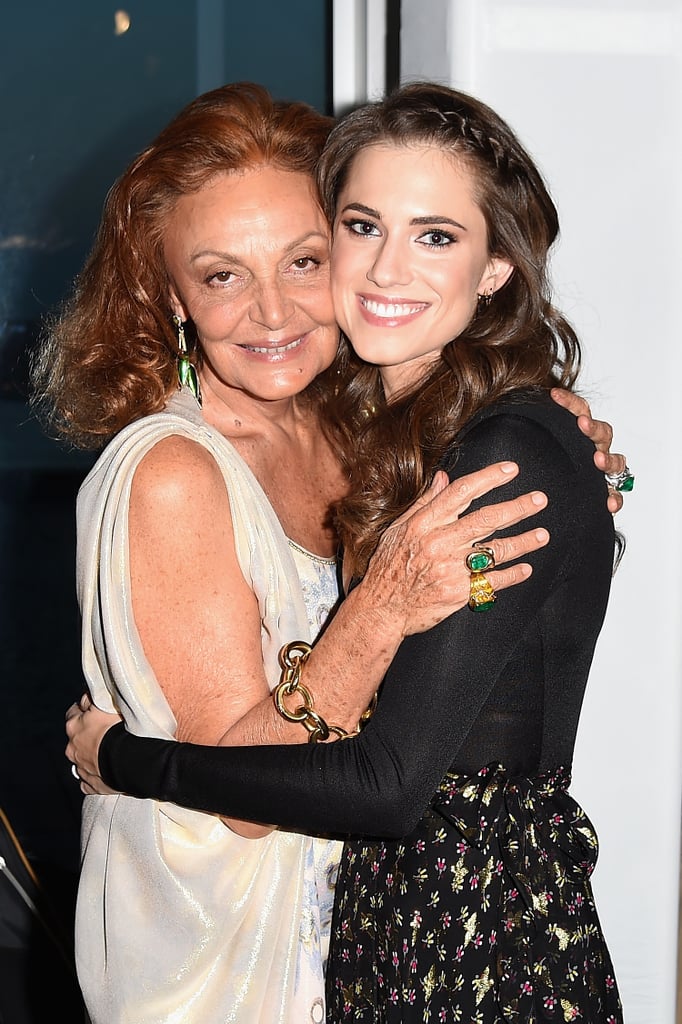 The duo have posed on many red carpets together in the past year alone, embracing one another and showing just how good of friends they are. It helps that Allison Williams wears DVF's most-recently-debuted dresses well. While the Girls actress usually chooses glamorous gowns from Carolina Herrera or Oscar de la Renta for fancier occasions, DVF is her more standard go-to for when she wants to get a little playful with her look.
Lily-Rose Depp and Karl Lagerfeld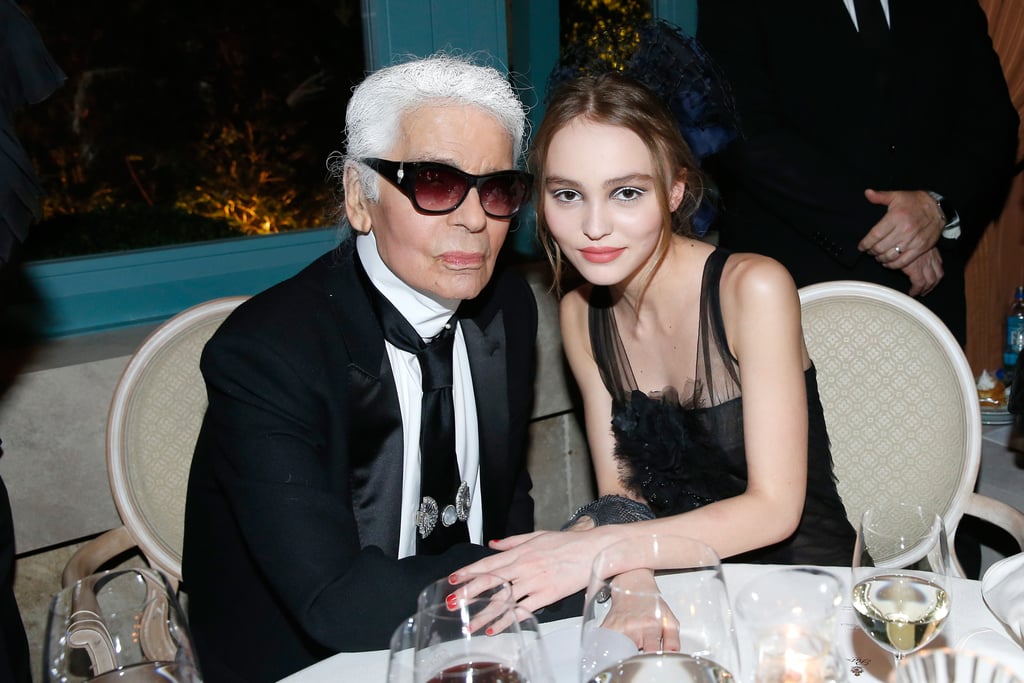 Lily-Rose Depp isn't just the newest Chanel model [15], she's also Karl Lagerfeld's muse and the face of his fragrance and sunglasses lines. We're predicting big things to come out of this bond, from striking red carpet looks to buzzy runway shows.
Jared Leto and Alessandro Michele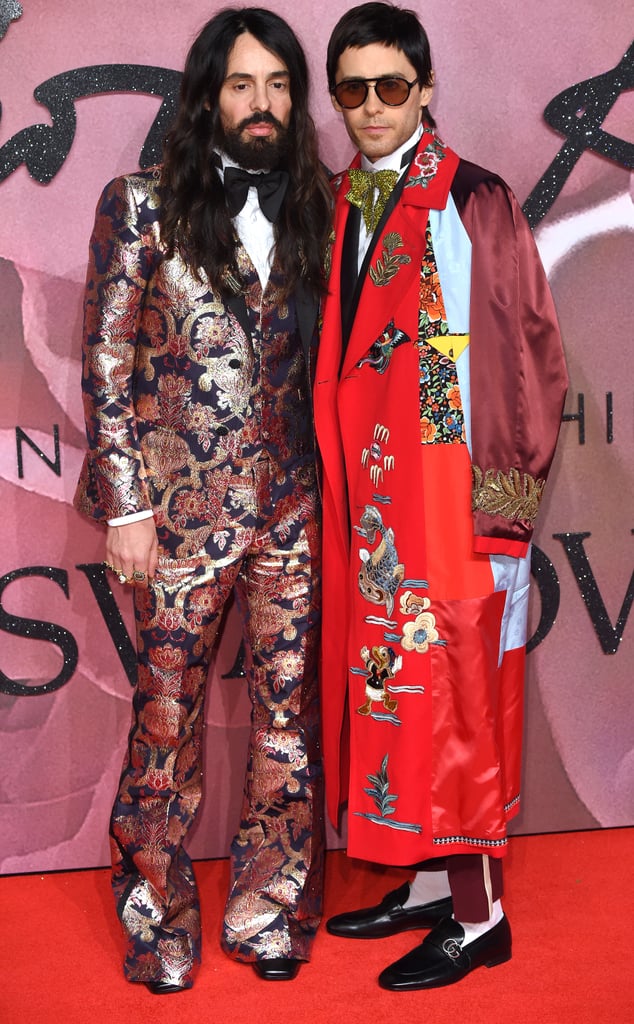 It seems like Alessandro Michele is friends with all the stars he dresses [16], but Jared Leto [17] shows just how majestic menswear can be when he's in Gucci. The actor accompanies Alessandro to red carpet events and sits front row at his shows.
Rihanna and Adam Selman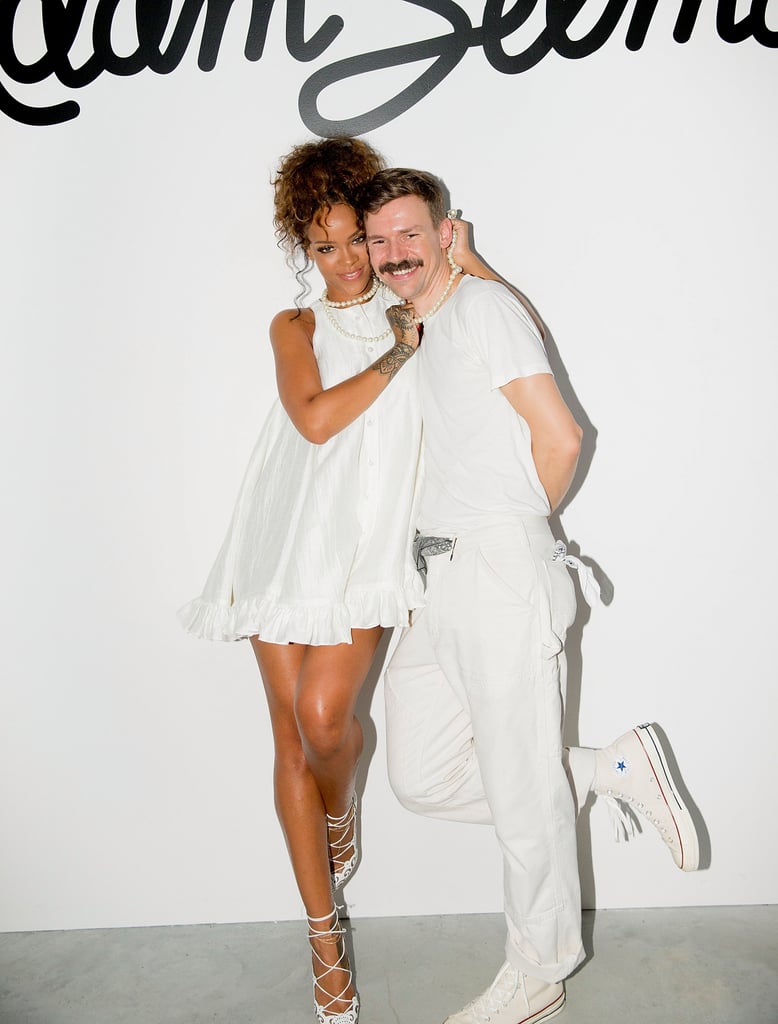 While Adam Selman has created some of Rihanna's most iconic looks [18], they are also good friends. Adam continues to design striking performance pieces for the singer, and Rihanna [19] shows up to his runway shows in support.
Elle Fanning and Kate and Laura Mulleavy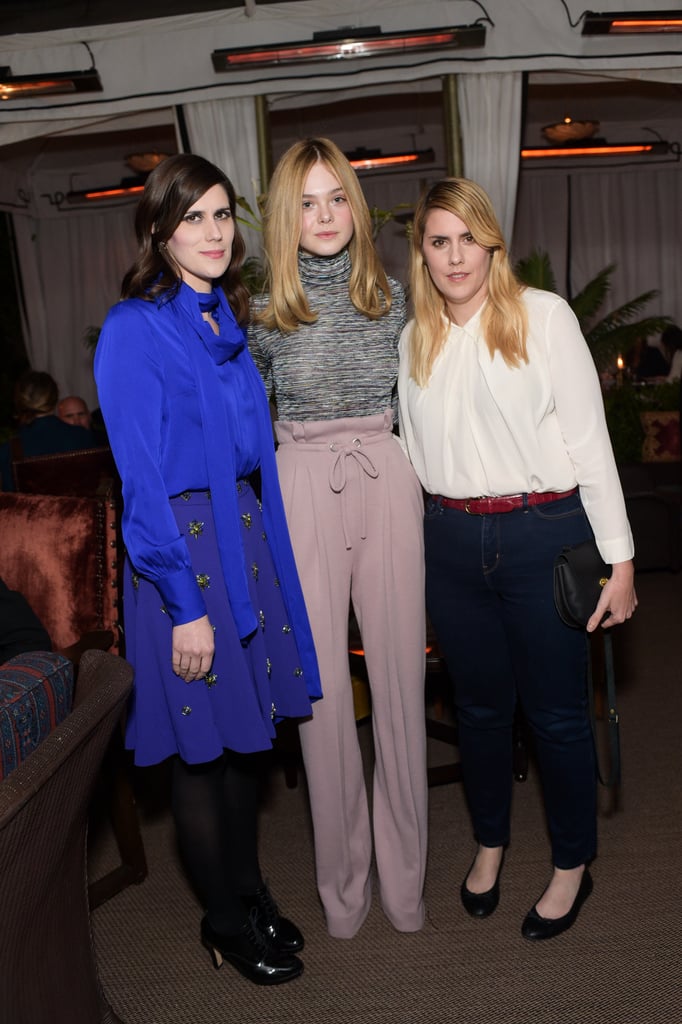 Every time another Rodarte collection debuts [20], we're positive all the pretty dresses were created with Elle Fanning in mind. They all speak to her girlie sense of style, and Elle continues to support the brand by choosing its looks for the red carpet.
Taylor Hill and Jonathan Simkhai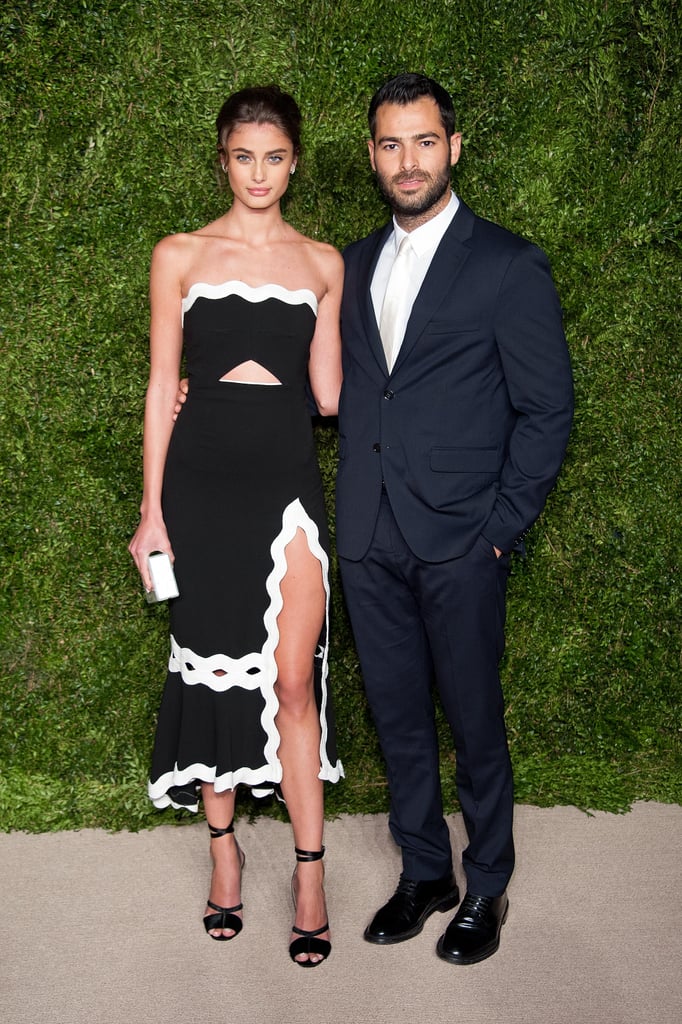 Supermodel Taylor Hill works some of Jonathan Simkhai's most striking dresses, and she makes them wearable, too, adding strappy heels or a simple clutch. The pair continue to team up for red carpet events, just like they did for the CFDA Awards back in 2015.
Diane Kruger and Jason Wu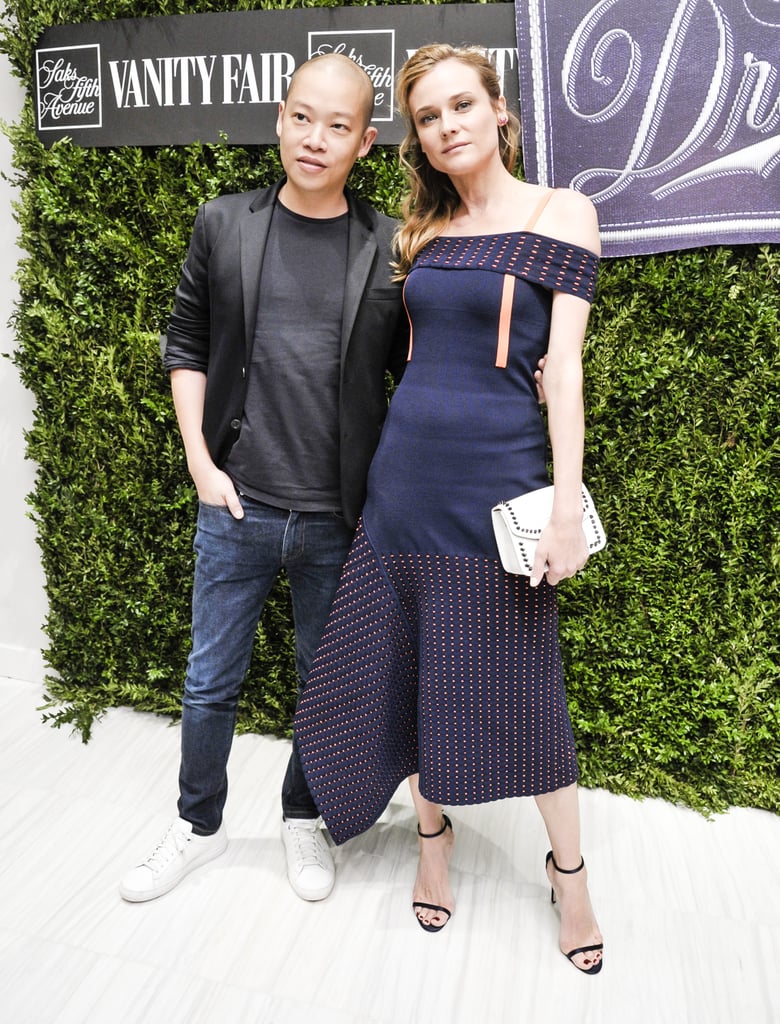 Diane Kruger [21] and Jason Wu are such good friends, the designer named a bag after her and she inspired his newest line, Grey by Jason Wu. Diane and Jason go on vacation together, but when they're in the public eye, Diane gets the honor of wearing his freshest designs straight off the runway [22]. We expect to see a lot more collaboration between these two this year.
Kate Hudson and Michael Kors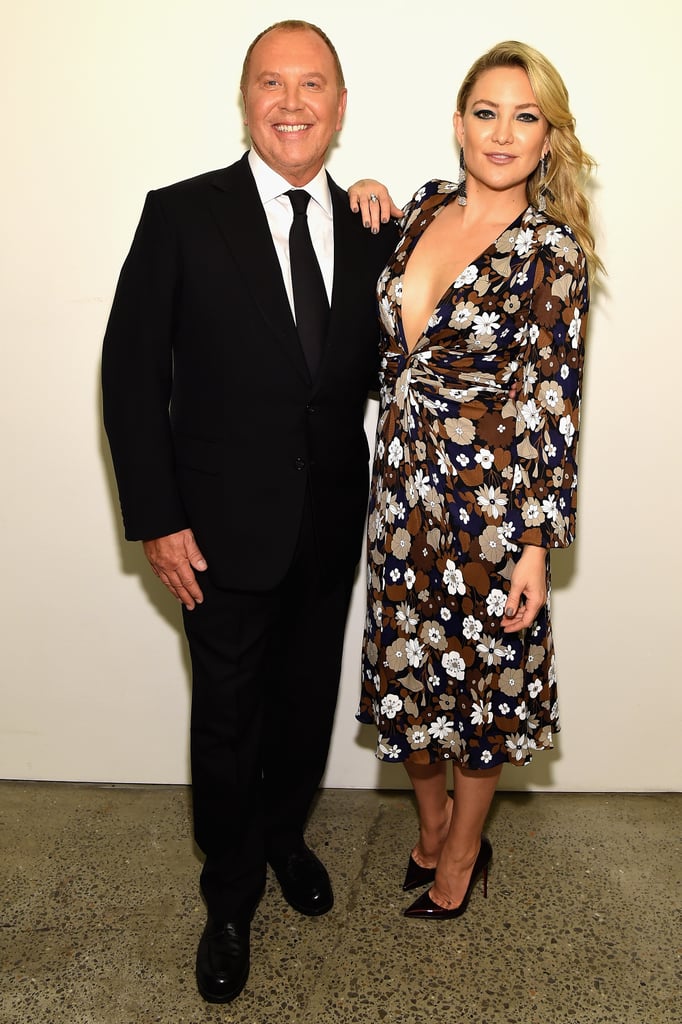 Kate Hudson [23] and Michael Kors have been friends for a while, accompanying one another on the red carpet, cohosting events, and supporting the same initiatives. Since Michael has designed so many of Kate's most iconic red carpet dresses [24], we expect to see her in even more of his glamorous looks this season.