This week, we caught stylish celebs Jordana Brewster, Sarah Jessica Parker, Kate Bosworth, and more outfitting some enviable looks for red carpets, premieres, and beyond. Each offered street style or pulled-together party looks to inspire us for a whole week's worth of looks, but now we're putting you to the test. Do you remember who wore what? Take the quiz and find out.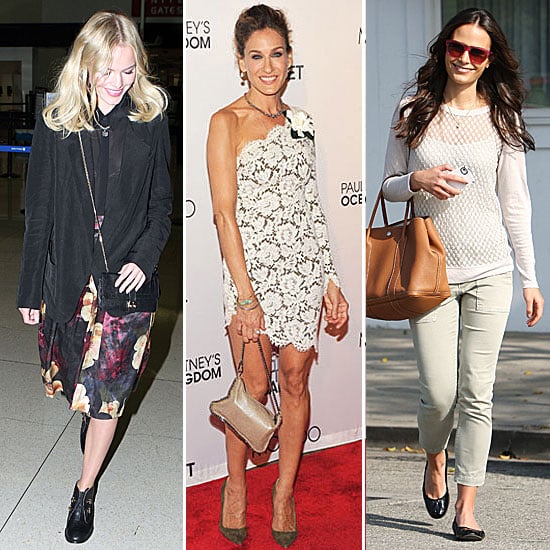 CelebStyle Smarts — How Well Do You Know Your Celebrity Style?
Who made Kate Bosworth's cool lace-up boots?