Chanel's Spring 2013 Video Starring Lindsey Wixson
Lindsey Wixson and Aymeline Valade Star in Chanel's Spring 2013 Video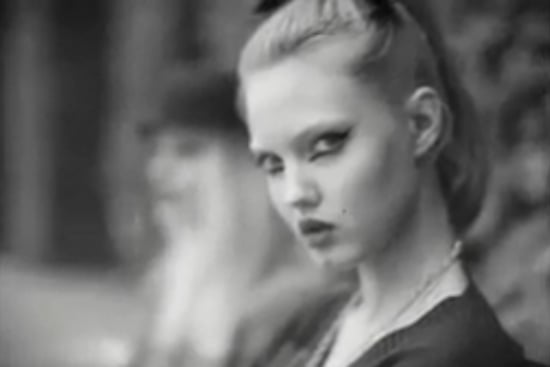 Karl Lagerfeld must have gardens on the brain. After re-creating a full-scale pine forest for his Spring 2013 Couture show on Tuesday, he also released a video of models frolicking in the gardens of Paris's Rodin Museum.
In the three-act story, entitled Public Garden, Lindsey Wixson and a fellow blond beauty alight on a bench in the gardens to examine recent purchases from Chanel's Spring 2013 ready-to-wear collection. After they watch model Aymeline Valade stroll by, Brad Kroening and his 4-year-old son Hudson — who's also Lagerfeld's godson — come and sit on the adjacent bench.
Wixson and her friend encounter Valade and both of the Kroenig men in each of the subsequent acts, finally learning how the three are connected at the end of the film. A look at the story — and the all the clothing — in the video below.