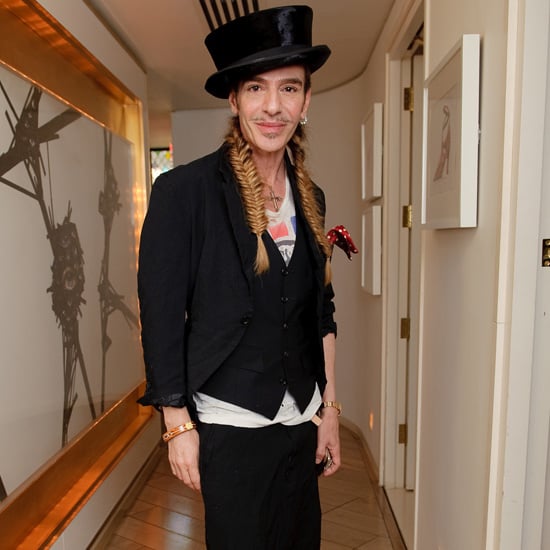 When it rains, it pours. Less than a week after John Galliano's interview with Vanity Fair hit newsstands, WWD is reporting that the designer will tape an hour-long interview with Charlie Rose tomorrow, marking his first broadcast appearance since getting ousted at Dior in 2011. An air date for the interview has yet to be announced.
This interview provides Galliano yet another chance to reintroduce himself to the fashion industry. He was previously in talks with Parsons to be a guest professor (which ended up getting canceled due to a student petition), and he took a three-week residency with Oscar de la Renta just before the designer's Fall 2013 show. His relationship with de la Renta appears to be what brought about this latest opportunity.
"Charlie Rose has a very close relationship with Oscar," Liz Rosenberg, Galliano's publicist, said. "Oscar had been talking to John about the possibility of doing an interview with Charlie."
Are we about to see Galliano's relationship with Oscar de la Renta develop even more? It's something we can only hope Charlie Rose will address in his interview with the designer.