Chopard Jewels Stolen From Cannes Hotel Room
Everything You Need to Know About the Chopard Robbery in Cannes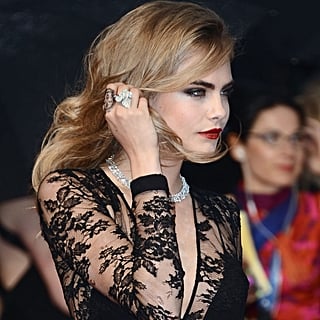 Employees of the hotel from which $1.4 million in Chopard jewelry was stolen last night are being questioned in connection with the robbery, the jewelry house says.
According to the BBC, an American employee of the Swiss jeweler was storing the jewels in a hotel room safe at the Suite Novotel Cannes Centre but wasn't there when the robbery took place.
Local police said the entire safe was take from the hotel room's wall, then removed through another room with an adjoining door. They, as well as officials from Nice who are leading the investigation, believe the robbery could be an inside job.
But contrary to earlier reports, a spokeswoman for Chopard told The Hollywood Reporter that the stolen jewelry was "not part of the collection of jewels that are worn by actresses during the Cannes Film Festival." So far, women including Julianne Moore, Fan Bingbing, Solange Knowles, and models Cara Delevingne and Cindy Crawford have been photographed wearing Chopard at the festival.
The company said the Palme d'Or — the golden palm frond it produces that represents Cannes's highest honor — was not among the items stolen.
Above: Cara Delevingne wearing Chopard at the 2013 Cannes Film Festival.