Christian Louboutin Book
Christian Louboutin Celebrates 20 Years in the Business With a Book of Shoes
Lucky is one of our favorite sources for all things related to style, fashion, and shopping. Here's the latest news from our friends at Lucky!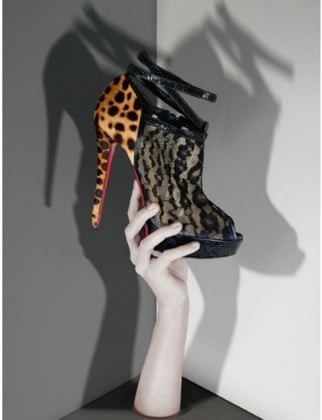 Is there a girl out there who isn't obsessed with Christian Louboutin shoes? Rejoice ladies, you can finally own something from the platform prince for under $200.
The designer has just released a pink leather-bound tome to celebrate 20 years in the business. Whether you fell in love with him because of Carrie Bradshaw or Carrie Underwood, the man is a true couturier, and his shoes are nothing short of works of art. Now you can peruse some of his finest creations, including one-of-a-kind diamond-tipped heels made especially for burlesque star Dita Von Teese. Actor (and close friend) John Malkovich wrote the forward (random!), and David Lynch, of Twin Peaks fame, is responsible for some of the photography.
Let's celebrate! And by celebrate, we mean shop. We've rounded up some of our favorites from the designer — all on sale!
To shop Lucky's picks, click here
For more fashion and style from Lucky, here are more Lucky stories.
Related links:
A Classic Sailor Stripe Top, 50% Off, Today Only!
Shop Milan Fashion Week's Top Trend: Seafoam Green
How to Go Shopping Without Spending Any Money