Christian Louboutin Interview at Barneys New York
We Talk to Christian Louboutin About Future Collaborations, Blake Lively, and More
Safe to say, everyone loves Christian Louboutin's sexy red soles. Last night, the designer celebrated his new self-titled book, Christian Louboutin, at Barneys in a sea of beautiful shoes and celebrities like Blake Lively, Mary-Kate and Ashley Olsen, and China Chow. We got the opportunity to speak to the designer at the event — if there's anyone to get shoe advice from, it's Mr. Louboutin — about his Fall/Winter shoe must have, exciting upcoming collaborations, and whether he thinks Blake Lively would be the perfect star to represent his brand. Listen up to what he has to say: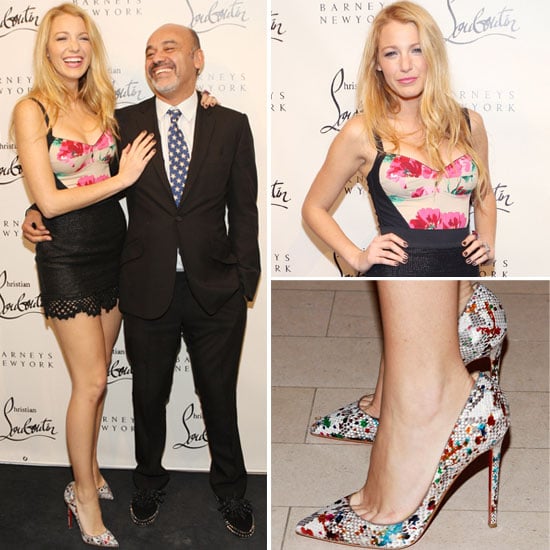 FS: Blake Lively is known as an enormous fan of your shoes — even buying 40 pairs at a time. Do you think she's a perfect star to represent your line?
CL: Yes, not only is she beautiful, she is very talented and she's very smart. One of the things that is most important for women and men, at least for me, is intelligence. Through a lot of things, she has proved that she is really intelligent and she also has this natural beauty and this natural way of moving which makes her absolutely a great image.
FS: What shoe are you dying to see on every woman's foot this season?
CL: A beautiful low-cut pump. Low-cut in the front and almost the color of your skin so it can completely disappear or in black so you can wear it with different colors.
FS: If you weren't a shoe designer, what would you be?
CL: I would be a scriptwriter because one of my favorite things to do is to stay in a place where no one recognizes me and just sit and listen to conversation around me. That's always been one of my favorite things to do; sitting in restaurants by myself and listening to conversations. I actually did write a script, it was a long story but there was no shoes inside.
Christian Louboutin spills the beans on upcoming collaborations, his holiday wish list, and more.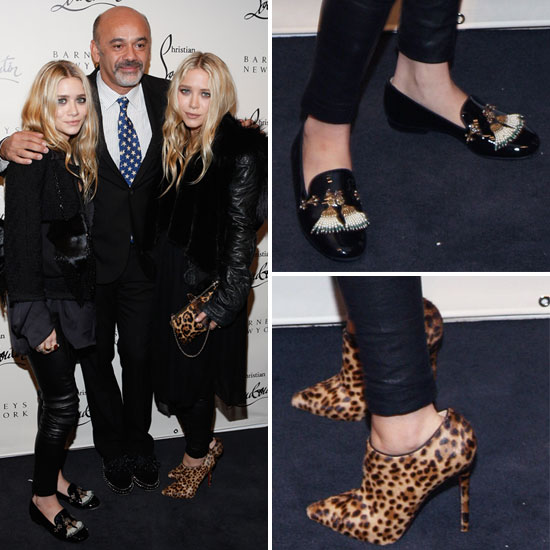 FS: Do you see any collaborations in your future?
CL: Yes. I am slightly superstitious so when it's not signed, I don't speak about it. But yes, yes, yes, I definitely do have plans. This next decade for me is going to be filled with new projects linked to what I'm doing now; new chapters are arriving very soon.
FS: The holiday dressing season is near, what kind of shoes would you pair with a LBD?
CL: I would definitely go for colored shoes. Not necessarily brights, but a shoe with an element of color so it really pops. If you wear all black you should have this element, kind of like lipstick, to give a dash of color on your feet.
FS: What is on your holiday wish list this year?
CL: I started running and biking so it would be something in accordance with those things. I also would want some good goggles because I like to swim and I always spend my Winter holidays in a place where I can swim.
FS: What gift do you like to give to your friends and family?
CL: It depends on who it is but I never, or barely, give shoes to my family during the holidays. They're always like, "Oh my God, you really took no effort to do that," so I'm like, fair enough, you won't get any shoes. So it's anything that I would personally get for my family, otherwise, they will think I called the office. So I make an effort to do something else.