Christina Ricci in Carolina Herrera at UNICEF Snowflake Ball
No One Can Handle How Good Christina Ricci Looks Right Now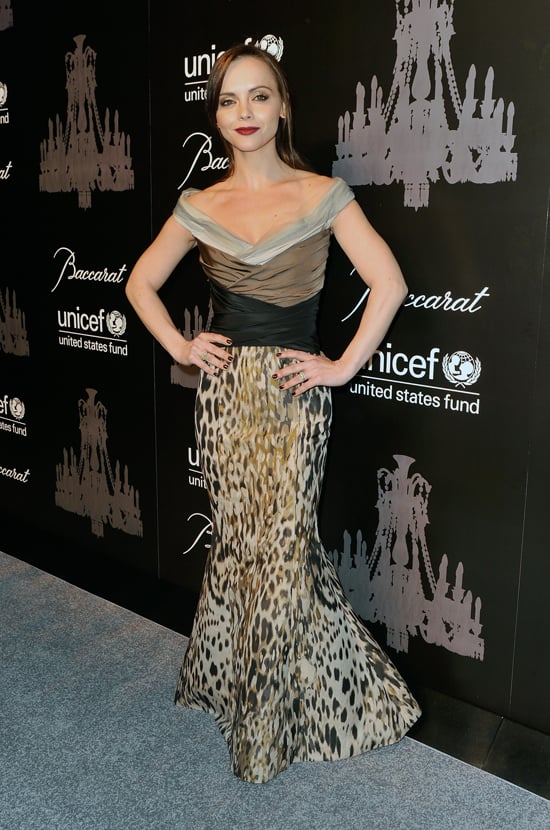 When Christina Ricci arrived at UNICEF's annual Snowflake Ball last night, she was wearing a dress that just worked on so many levels that we almost couldn't stand it.
The Carolina Herrera gown mixed a leopard-print trumpet skirt with a three-tiered bodice that combined gray, black, and brown fabrics. Putting all that different cloth together would be a challenge for any designer, but Herrera made it work — and, well, Ricci did, too. It was as if this gown was made just for her.
At least that's what we think. Tell us how you feel about the dress.