Christopher Bailey Burberry CEO Salary
How Much Will Christopher Bailey Make as Burberry's CEO?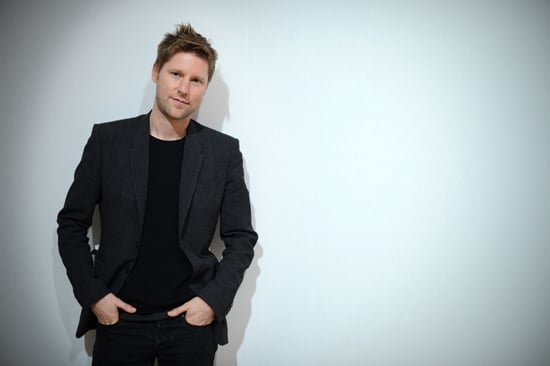 Angela Ahrendts, who's leaving her post as CEO of Burberry for a new job at Apple, is currently the highest paid executive in Britain. And that distinction has us wondering what will happen to Christopher Bailey's salary when he takes over her position next year.
Ahrendts was paid just under $27 million in 2012, including $19 million in the company's stock, according to The Independent. When she joined the company in 2005, she negotiated an initial pay package of $27.3 million — but that was paid out over her first three years.
She's set to make another $10.8 million in salary before she hands Bailey the reins next year, and that's before she's awarded any stock.
Bailey's current salary as chief creative officer is undisclosed — not even British GQ could get that figure — but it stands to reason that because he's taking on two very important roles, he'll eventually be making even more than Ahrendts.
"Christopher has always been the board's preferred successor, and there was no doubt in the board's mind that Christopher is the right person to unlock the next phase of Burberry growth," said the brand's CFO Carol Fairweather in an earnings call this week.
Although he has the full backing of the company, Bailey's appointment has caused a bit of a stir in the financial market. According to WWD, Burberry's stock price fell 8.8 percent on the London Stock Exchange after Tuesday's announcement, and some analysts question his ability to be a good CEO.
Running both the business and creative sides of a fashion house is a bit of an anomaly. Coco Chanel was her own CEO, and the few people who do it now are living legends like Giorgio Armani and Ralph Lauren. (Lauren's total compensation for 2012 was over $66 million, according to Forbes.) But we believe Bailey has the talent and support to do both jobs — and to earn a salary befitting someone doing so much work.