Christopher Kane's New CEO 2013
Christopher Kane Expands the Team!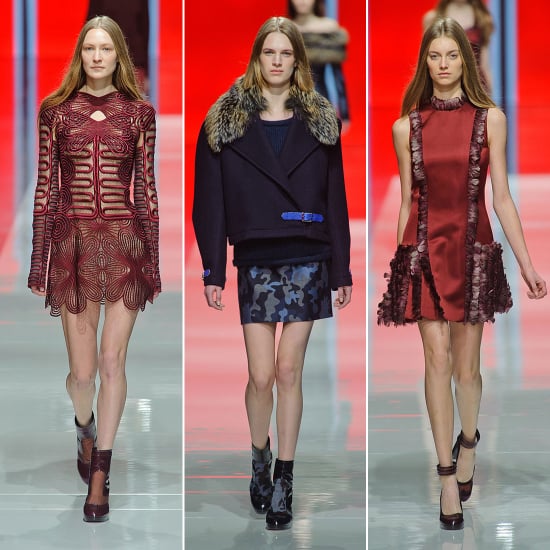 The recent appointment of Alexandre de Brettes as CEO of Christopher Kane (effective Sept. 1 — just in time for Fashion Week!) gave us another reason to go forth to the rooftops and declare our love of the young, energetic brand. In a statement released by Kane and his sister and partner, Tammy Kane, the designer expressed his excitement over what the future holds: "Together, we will focus on organic global growth and protecting and nurturing the creative DNA of our business."
Although Tammy's role has always involved the business side of things, de Brettes is the company's first official CEO. The new addition is also coming at a key time, with the brand announcing plans to release a secondary ready-to-wear line and open its first freestanding store (most likely in London next year).
Because we'll take any excuse to e-window-shop, we're highlighting a few of our favorite pieces currently available from the label.
Christopher Kane Ruched Silk and Tulle Dress ($1,910) and Christopher Kane Velvet Sheer Dress ($3,081)
Christopher Kane Jaguar-Print Goat Hair and Leather Dress ($2,622), Christopher Kane Camo-Print Wool Miniskirt ($704), and Christopher Kane Floral-Print Bouquet Hoodie ($525)