Ciara at Paris Fashion Week Spring 2014
Is Ciara Paris Fashion Week's Most Fashion-Forward Star?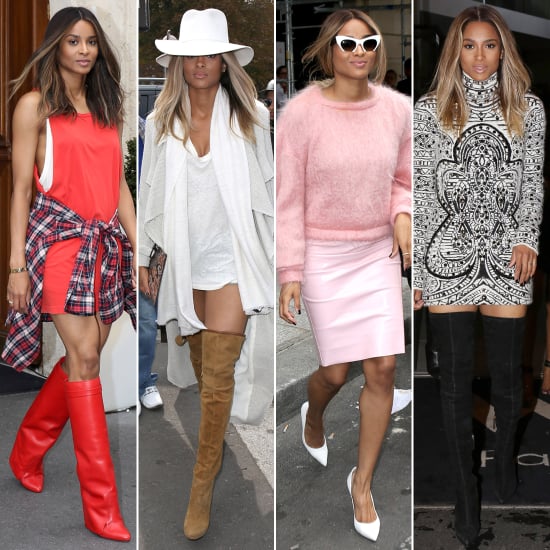 Ciara is never afraid to push the style envelope — hello, remember her Givenchy Haute Couture sheer embellished gown from the VMAs this year? — so we weren't entirely surprised when we saw her bust out a bevy of bold looks during Paris Fashion Week.
Nevertheless, we felt the need to put the singer in the spotlight and applaud her for her fashion-forward efforts. From bright red leather boots and a cool white hat to two over-the-knee suede boots and a textured pink ensemble accented with white cat-eye sunglasses, Ciara almost — just almost — stole the spotlight from the actual collections! She certainly captured our attention, so we're crowning Ciara Paris Fashion Week's most fashion-forward star — do you agree?