Cindy Crawford Airport Style
The Perfect Airport Outfit, Courtesy of Cindy Crawford
As POPSUGAR editors, we independently select and write about stuff we love and think you'll like too. POPSUGAR has affiliate and advertising partnerships so we get revenue from sharing this content and from your purchase.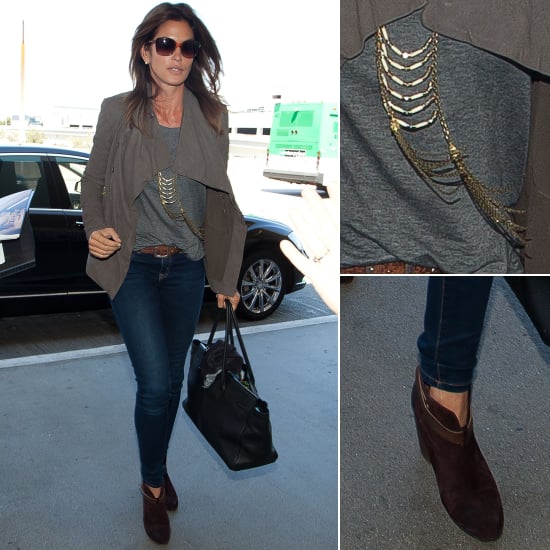 As one of the original supermodels, Cindy Crawford's been schooling us on fashion, style, and beauty for decades now. And whenever you see an image of her out and about, we bet you take a moment to think how incredibly good she still looks, years after her heyday. We loved the outfit she put together for a recent flight, skipping leggings or sneakers in favor of dark denim, Rag & Bone booties, and a light jacket. The temptation to do airplane-comfortable can often result in workout gear and shapeless picks, which feel good, sure, but are far from chic.
The next time you're tarmac-bound, spend a few extra minutes thinking about your look. As a bon voyage present, we've shopped out Cindy wares, and they are totally shoppable right now.