Claire Danes Vogue August 2013 Cover and Pictures
Did Vogue Crash the Set of Homeland For Claire Danes's Cover Shoot?
Is that Claire Danes or her Homeland character, Carrie Mathison, on the cover of Vogue's August issue? Danes, who plays a CIA agent on the hit show, is so in character on the cover and in the pages of the magazine that it's a little difficult to make the distinction.
It doesn't hurt that her costar Damian Lewis, who plays Marine Nicholas Brody, has a guest spot in some of the pictures, making it look a little like photographer Annie Leibovitz showed up on the set with a camera and a rack of designer clothing. But in the coordinating interview, Danes told Vogue writer Elizabeth Rubin that even though she's connected with her character, being on the highly charged political drama has "not really" changed how she thinks.
"I think growing up in New York in a very liberal environment, I confused jingoism with patriotism, and that mistake has been corrected as I've reconsidered what the potential cost of serving our country can be," Danes said. "But I don't think I've become more of a political beast."
If you need any more proof of Danes's power as an actor, take a look at more photos from her Vogue shoot here.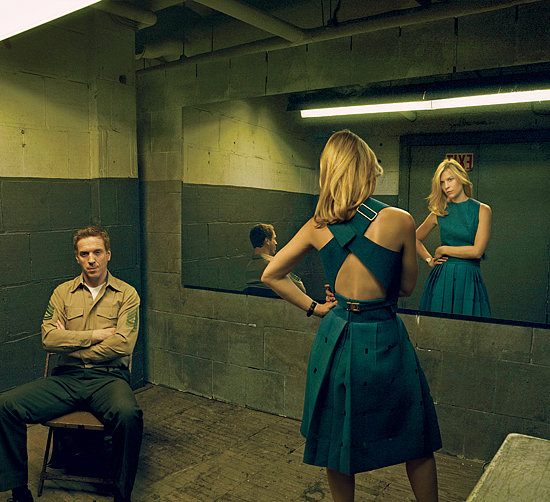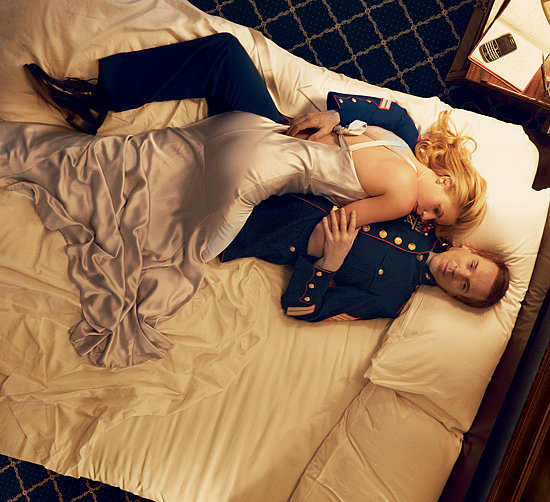 Photos courtesy of Vogue