Clemence Poesy Style | August 24, 2012
Clémence Poésy Has Us Smitten With Her Change-of-Seasons Style
Clémence Poésy's look at last night's Cyrano de Bergerac photocall is pretty much a how-to in transitioning seamlessly to Fall. With a nod to both seasons, she blends a moodier palette and still summery silhouettes — not to mention that the beauty does it all with a dose of her signature effortless Parisian flair. True, Clémence may have a certain je ne sais quoi when it comes to styling, but we're breaking it all down right here to nail the same cool-girl effect.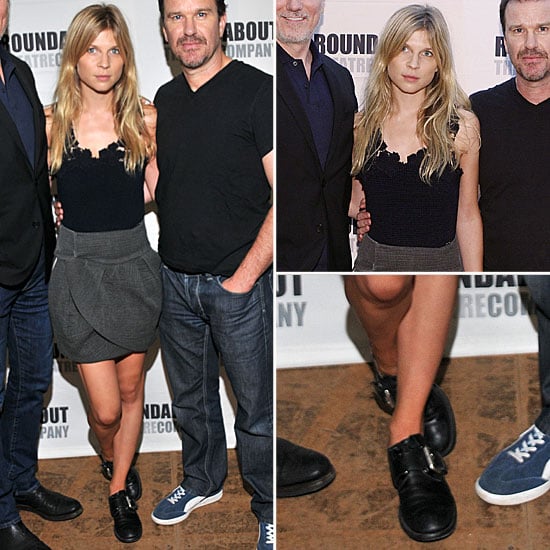 Clémence works the in-between-seasons angle with a sleeveless top that speaks to Summer, but a tulip-style skirt that hints at Fall with its gray hue.
The key to pulling off styling that spans two seasons can be a single piece that helps to span that gap. In this case, Clémence relies on a pair of buckled brogues to tie it all together with quintessential Fall vibe.
Clémence gets extra points for blending not only seasons in her look, but marrying a laid-back, tomboy vibe with girlier pieces. The trick is keeping colors more neutral and details on the simpler side; overworked or heavily embellished tops won't give you the desired effect when they're juxtaposed with darker hues and borrowed-from-the-boys footwear.