We've all experienced the horrible, sinking feeling of sticker shock, but buying pricey items may make you a savvier shopper than your friends who are devoted to fast fashion. Hear us out: for the price of an outfit or two of expendably trendy Zara pieces [1], you could opt for something that you'll covet not just for the next year but for the next decade or longer.
Look, we're not condoning $500 plain white tees, but finding a well-made piece that you can wear over and over can hold way more value than devoting your clothing budget to every passing trend. So ditch your shopping addiction [2] and commit to investing in 14 pieces that you will wear with confidence every single time you slip them on. Scroll through to see the lust-worthy pieces that are actually worth saving up for, then commit yourself to dusting off your piggy bank — and soon these items will be more than just a dream.
— Additional reporting by Sarah Wasilak
An Ultraluxe Cashmere Sweater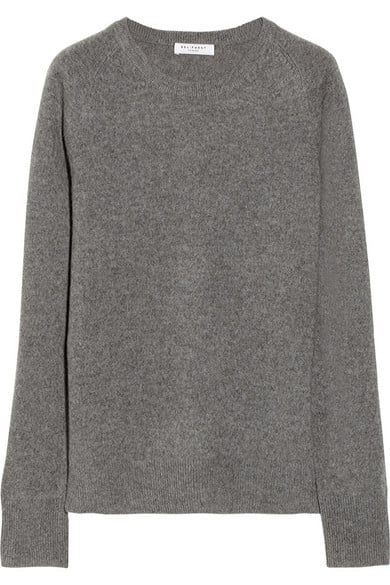 When it comes to comfort, sweats just don't cut it — a silky sweater is the best way to cozy up in style. A cashmere sweater will not only keep you warmer than an inexpensive counterpart, but it will also stay soft on your skin for years to come.
Equipment Sloane Cashmere Sweater [3] ($270)
A Black Leather Jacket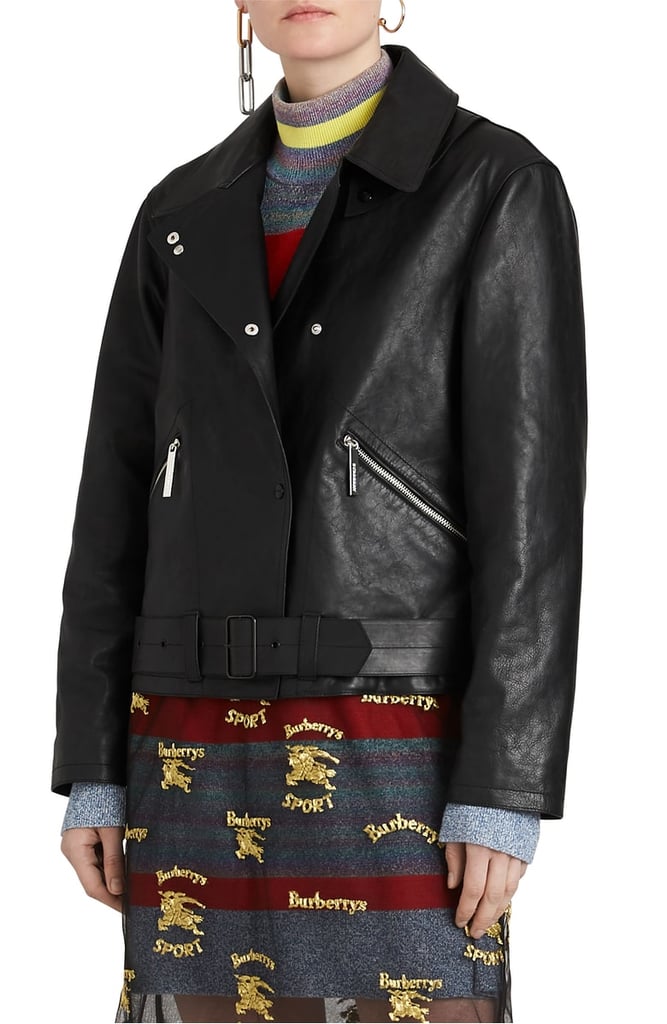 Throw it over a basic tee or even a fancy dress, and a leather jacket adds just the right amount of edge. The buttery, supple leather is luxe and elegant, while less-expensive iterations of this style come off as stiff. Plus, if leather isn't for you, there are great vegan options on the market, too.
Burberry Burnham Tartan Lined Leather Biker Jacket [4] ($2,890)
Leather Boots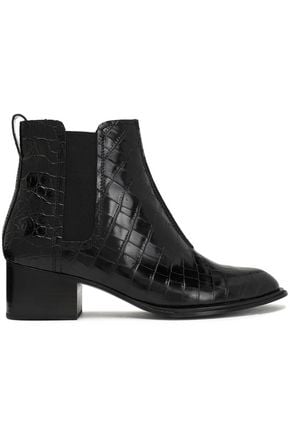 When it comes to boots, spending a little extra on a well-made pair can make a big difference in both comfort and style. Opt for a classic ankle bootie or a sleek tall boot to keep your feet chic for decades to come.
Rag & Bone Carson Walker II Croc-Effect Leather Ankle Boots [5] ($297)
A Structured Bag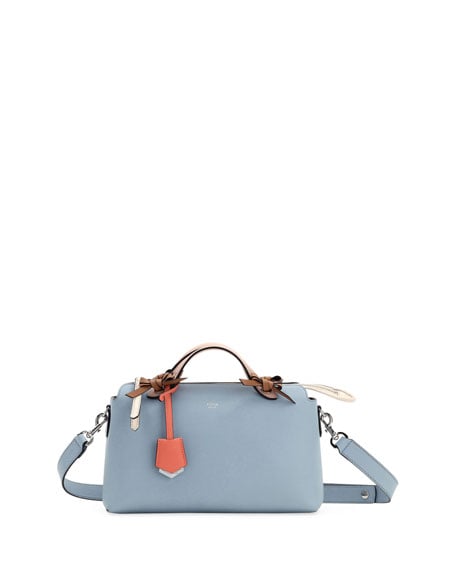 Don't get us wrong, a designer purse is a major investment — but investing wisely is totally worth it. A bag can anchor any outfit and will dress up your look whether you're running errands or you're headed to a big event.
Fendi By the Way Medium Satchel Bag [6] ($2,050)
Jeans That Hug You Just Right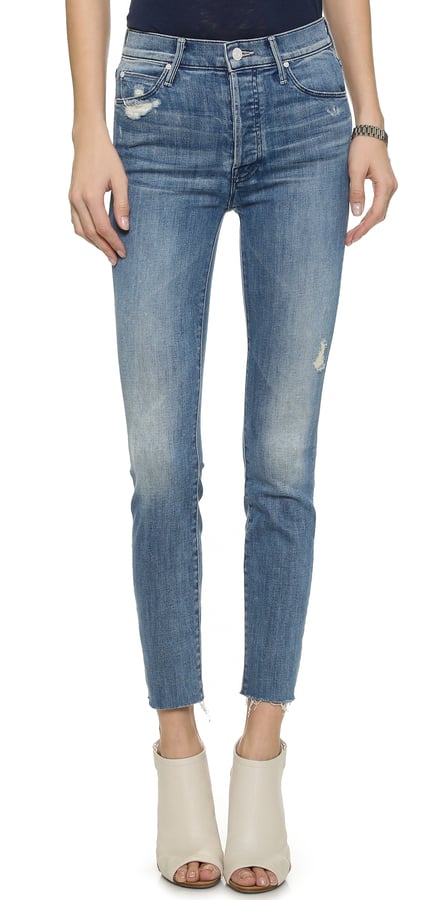 Every woman wants true blues that hug her in all the right places. Whether you're all about boot cut, skinny, or straight leg, invest in denim that you can wear every day — it will be worth every dollar.
Mother Stunner Ankle Fray Jeans [7] ($228)
A Classic Camel Coat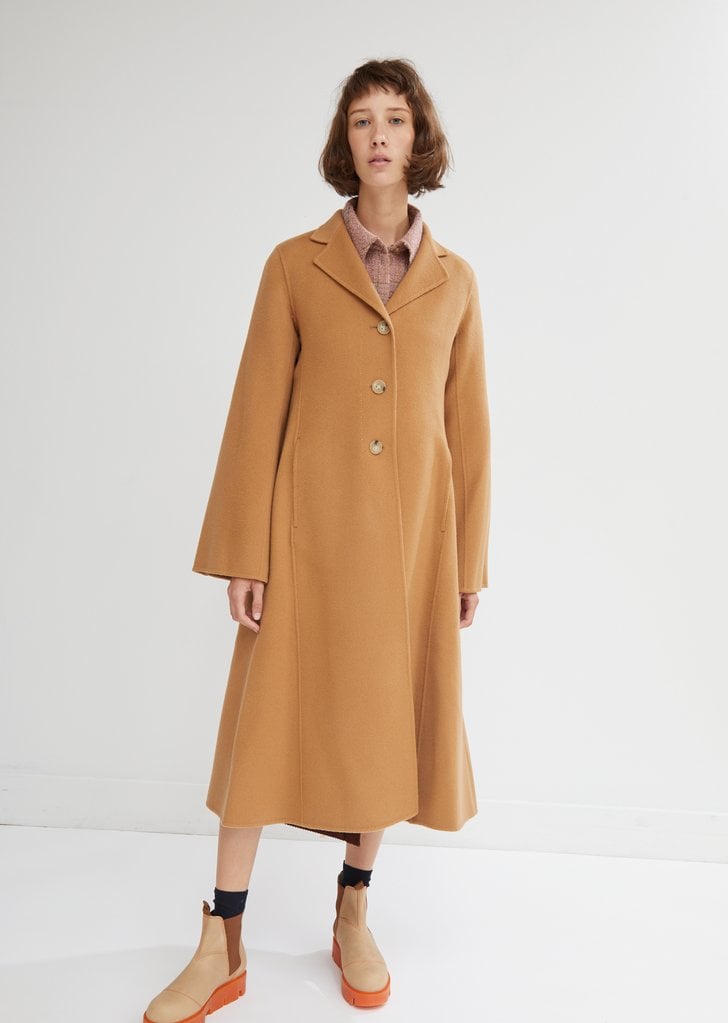 When the temperature starts to drop, it's all about keeping warm without sacrificing style. Invest in a sophisticated camel coat that will keep the cold out while proving to the world that a little bad weather can't cramp your style.
Acne Studios Avalon Wool Cashmere Coat [8] ($1,350)
A Sharp Blazer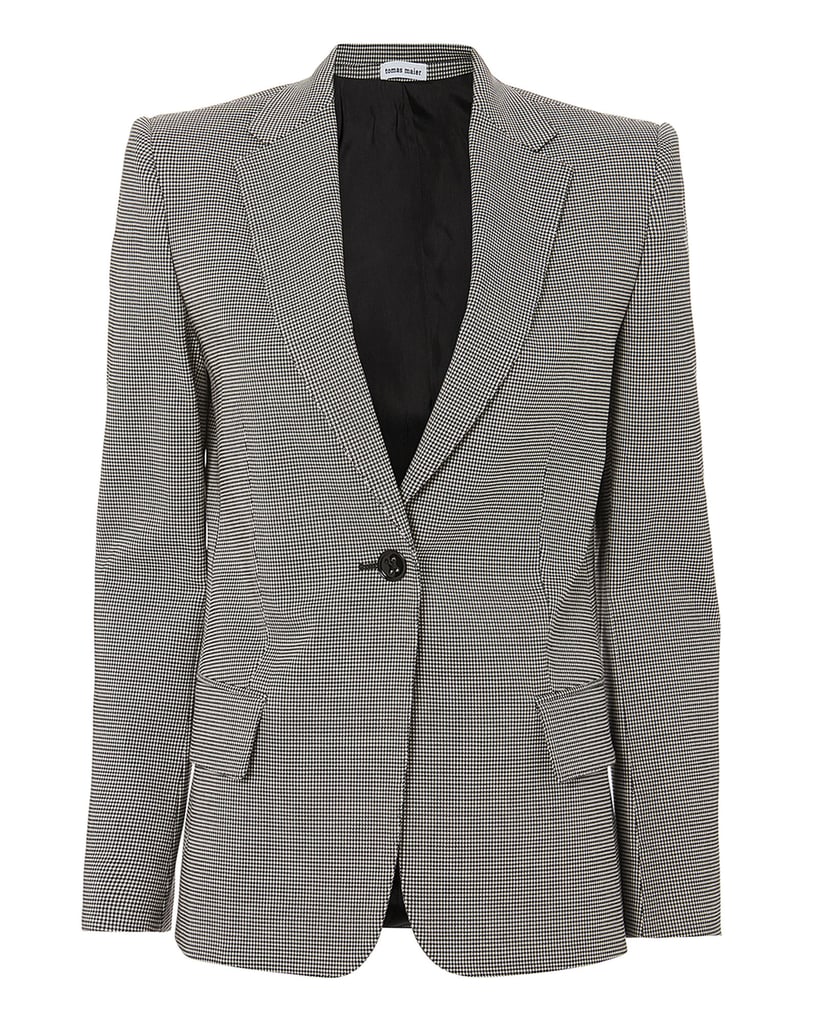 When an important meeting rolls around, you've got to dress like you mean business. A great blazer won't wrinkle or pill, so you'll look sharp no matter how prepared you actually are.
Tomas Maier Pepita Houndstooth Blazer [9] ($1,190)
Diamond Earrings

There's a good reason diamonds earned their reputation as "a girl's best friend"; these sparklers just happen to go with everything. While there are plenty of imitators out there, nothing shines quite as bright as the real thing.
Jennifer Meyer Diamond & Onyx Triangle Stud Earrings [10] ($1,250)
Great Lingerie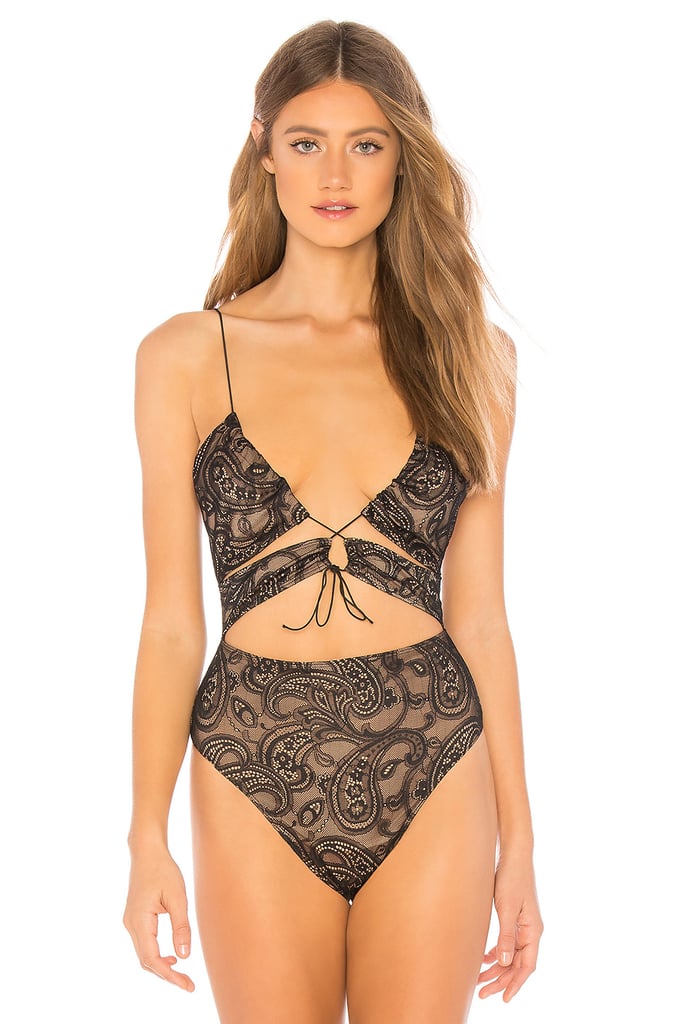 Putting on your bra shouldn't feel like a chore. Having underthings that are sexy and luxurious will give every outfit the right foundation — and make it extraspecial, even if you're the only one who knows your big secret.
For Love & Lemons Romy Front Tie Bodysuit [11] ($172)
The Perfect LBD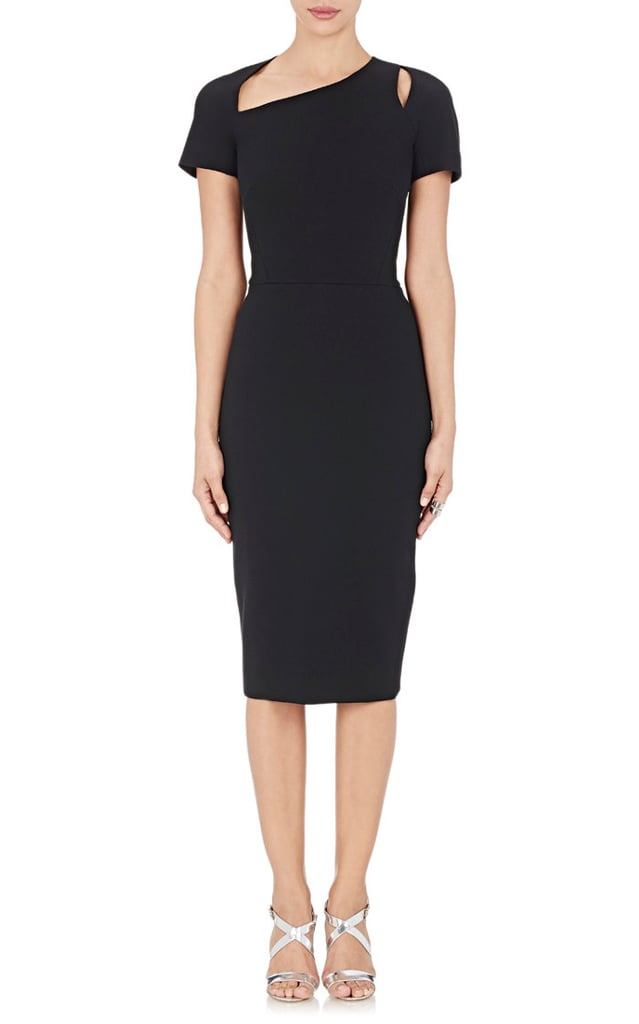 When you slip into the perfect dress, something extraspecial happens — suddenly, you feel sexy, confident, and composed for no other reason than it just feels "right." And while you can find a dress in your size just about anywhere, finding one that truly fits requires attention to quality.
Victoria Beckham Matte Crepe Dress [12] ($619, originally $2,495)
A Simple Swimsuit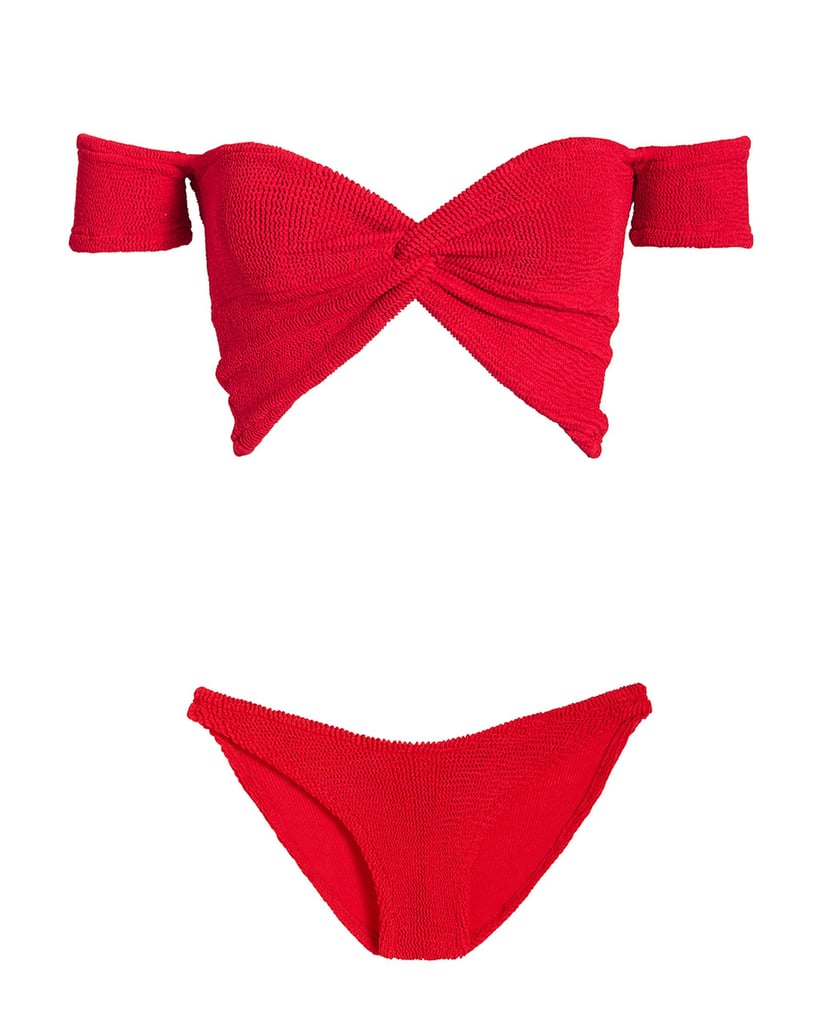 Bikini season is nothing to fear, especially if you're armed with the right suit. Opting for a high-quality piece means it will fit in all the right places. So you can say "never again" to the suits that get loose and flimsy once you dive into the water.
Hunza G Brigette Off Shoulder Bikini Set [13] ($195)
"Look at Me" Shades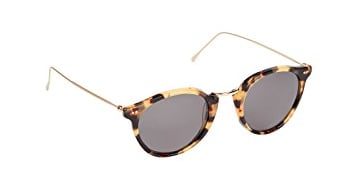 Sunglasses are a great way to turn up the personality. With frames and lenses that come in every shape and color, it's all about letting your individual style shine through. A worthy pair will protect your eyes from sun damage while helping to dress up even your most casual outfit.
Illesteva Portofino Sunglasses [14] ($230)
A Sturdy Wallet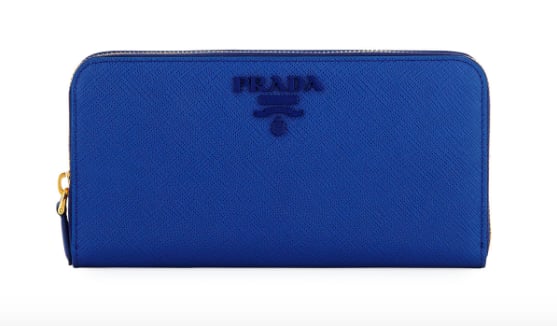 A great wallet will outlast every card or bill inside — and will still be in style no matter how long it's been in your possession. And while a purse may be better in a more classic color, a wallet can be as bold as you want it to be.
Prada Saffiano Shine Zip-Around Wallet [15] ($700)
Classic Pumps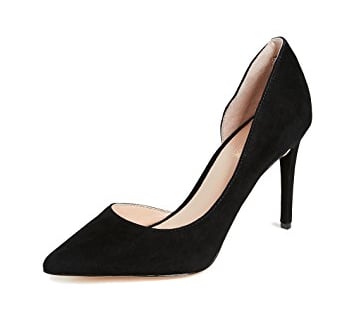 Classic pumps will never go out of style, but finding a pair that can withstand your busy social life can be a challenge. Skip the fast-fashion brands for something made with attention to detail. Not only will your feet feel better, but you'll also proudly slide into your shoes because they'll look great on every occasion.
Rachel Zoe London Pumps [16] ($298)