Coach to Launch Apparel
Are You Ready For the Coach Lifestyle Revolution?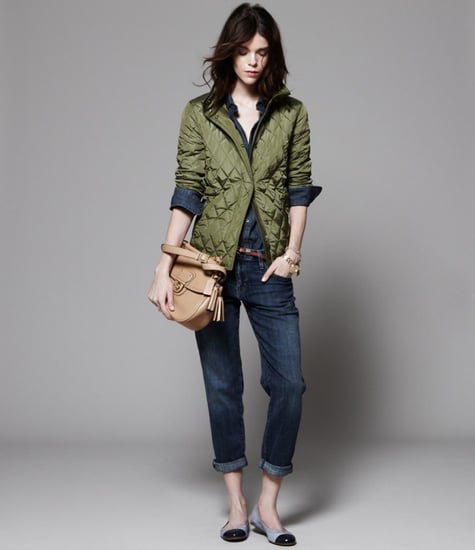 Coach isn't just about handbags anymore. With what brand chairman and chief executive officer Lew Frankfort described to WWD as a "shifting marketplace" and disappointing quarterly sales, Coach is responding with its own transformation — a marked change to grow its footwear, outerwear, jewelry, and apparel, as well as to debut a new store look. It's a strategy aimed to develop the Coach label in the same vein as Tory Burch or Michael Kors, aka the big lifestyle players and the competitors currently chipping away at Coach's (still lion's) share of the North American handbag market. It's also a targeted effort to appeal to the lifestyle, rather than the needs of the consumer. According to Reed Krakoff, the brand's president and executive creative director, the new approach is about speaking to the consumer from an "emotional way" rather than a "functional one," and that concept will mean both a revolution of product, beginning with their footwear line, and extending to the store layout and visual displays.
Beginning in August, stores will house all retail categories from apparel and accessories to footwear and handbags, while footwear itself will become a more prominent part of about 100 stores for starters this Spring, and in-store shoe salons will become a part of an estimated 50 Coach flagship stores. But, maybe the most telling revamp for the accessories-focused brand is the hiring of Sandra Hill as the head of women's design. With 16 years as creative design director of women's wear at Paul Smith and most recently as vice president of Bonobos, Hill's presence confirms the brand's strategic shift to develop its apparel. Says Krakoff, "We have a world-class-level design team now. We are creating a new expression for the brand. Our design process is entirely different. Fashion is about a dream. We really have to dream a bit." We'll dream, too — mainly about what we'll be shopping from the new Coach collections. What's your take: are you excited to see what the changes will bring?
Source: Coach