Coach Mini Tanner Crossbody Bag | Review
A Crossbody For Everybody!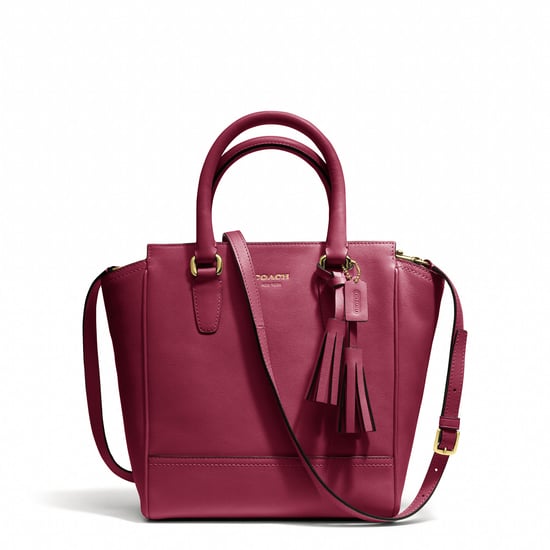 The piece: Coach Legacy Mini Tanner Crossbody
The price: $258
Why we want it: As we get farther into Fall, and the temps start to drop, I end up swapping my handbags for crossbodies so my not-yet-gloved hands can stay warm in my pockets. This season, I'm choosing this leather Coach bag — more lightweight and compact in size than its namesake tote but still able to fit all my day-to-day essentials — to carry me through. The burgundy is perfect for the season, but it comes in enough colors to make this a year-round accessory.
And, I don't think I'm the only one opting for the brand: this week, a new study revealed a rise in luxury sales was due to an increase in shoppers making purchases at "affordable luxury" brands like Coach. In fact, 69 percent of you told us you'd rather buy a bag like this now than save for an ultraluxe version later. So, what are you waiting for?