Coco Chanel Explains Her Iconic Jacket | Video
Fashion History Lesson Time: The Iconic Chanel Jacket, Explained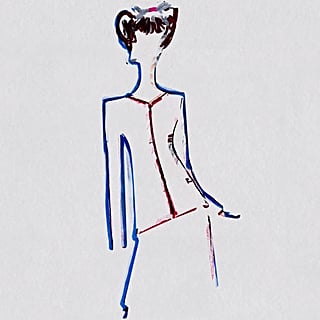 The Chanel jacket might have risen to worldwide acclaim in 1954, but its timeless nature owes much to the reason it was created: freedom of movement.
In a new film released by the house, Coco Chanel herself is seen in an interview, explaining that the hardest part of her job is "enabling women to move with ease, to not feel like they're in costume. Not changing attitude, or manner, depending on their dress. It's very difficult. And the human body is always moving."
But in the early '50s, the prevailing fashion was highly decorative, wasp-waisted, and decidedly harder to move in than Chanel's straight-cut tweed jackets and wraparound skirts. It's no surprise that Chanel's masculine jacket started what the house rightly calls a revolution in the way women dress. Since the '80s, when Karl Lagerfeld took over the house, the jacket has been shown in scores of different fabrics and colors, but the spirit of the original design (and the way they're made) remains intact.
A look at what led to its creation in the video below.