Coco Rocha Singing in Cavalli Video For Hunger Magazine
Coco Rocha, in Case You Didn't Know, Is Also a Singer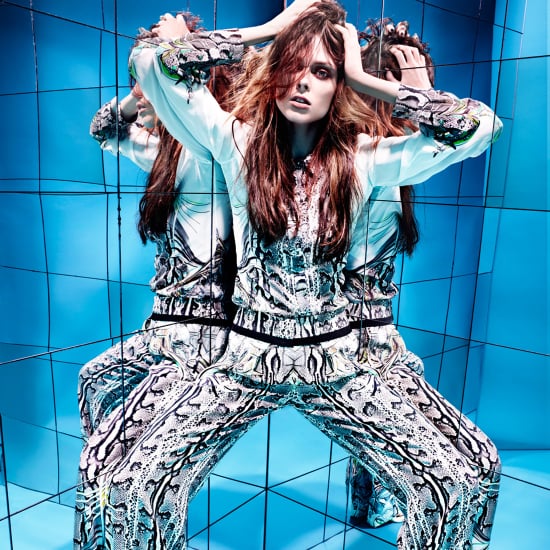 Consider Coco Rocha a quadruple threat. Even if she doesn't like to call herself a supermodel, she's widely known for her prowess as a dancer and a television personality, and now she's putting her singing skills to professional use, too.
Rocha is the star of a new video touting an editorial in an upcoming issue of Hunger Magazine called "Coco + Cavalli." The two-minute clip features Rocha dancing and posing in Roberto Cavalli's Spring 2013 collection, but it also sees her singing a short song called "I Wanna," which was written specifically for this video. The vibe of the video, produced by Hunger's editor in chief, John Rankin Waddell, is decidedly more rock and roll than the Irish jig. But if Rocha has proven anything in her career, it's that she can take on any assignment and make it look easy.
Photo courtesy of Hunger Magazine.