Congratulations . . . Leanne Marshall! The Project Runway Season Five Winner
Some of you restrained yourselves when I shared the final Project Runway collections in September. Then, it was still six designers in the running, so I witnessed final collections by Joe, Jerell, Suede, Kenley, Korto, and Leanne. I still don't understand why this isn't planned better. I firmly believe only the final three should show at the tents. Plus, it's a waste of money. Anyway, another Project Runway has come and gone and now you can view them all! And, you can buy them all! While we await the decision on the future of next season, I want to share what I then observed about the winner's collection. I'm not one to toot my own horn, but I had a feeling Leanne would win. Last night, Kenley's collection wowed me over once again and for a second I thought she might win. Alas, a bad attitude and unoriginality spoiled Kenley's chance. Here's what I thought about Leanne's collection right after I saw it — nothing has changed. It was fresh, innovative, and gorgeous.
Leanne
Funny how the six collections gradually got better. I think Leanne is going to win. Her collection was as stellar as any of the professional collections from the week. It was conceptual, beautiful, and theatrical. Leanne claimed she "lost a million hours of sleep" over it, and it showed. Sculptural skirts, dresses, and gowns floated down the runway to the beat of a neutral, cool palette. The craftsmanship was expert and you could just feel the adoration in the air. I would wear the ivory off-shoulder top and turquoise petal skirt and the ivory and beige corset mini dress in a heartbeat. And her modern wedding dress blew Suede's off the (project) runway.
To see all of Leanne's final collection,
.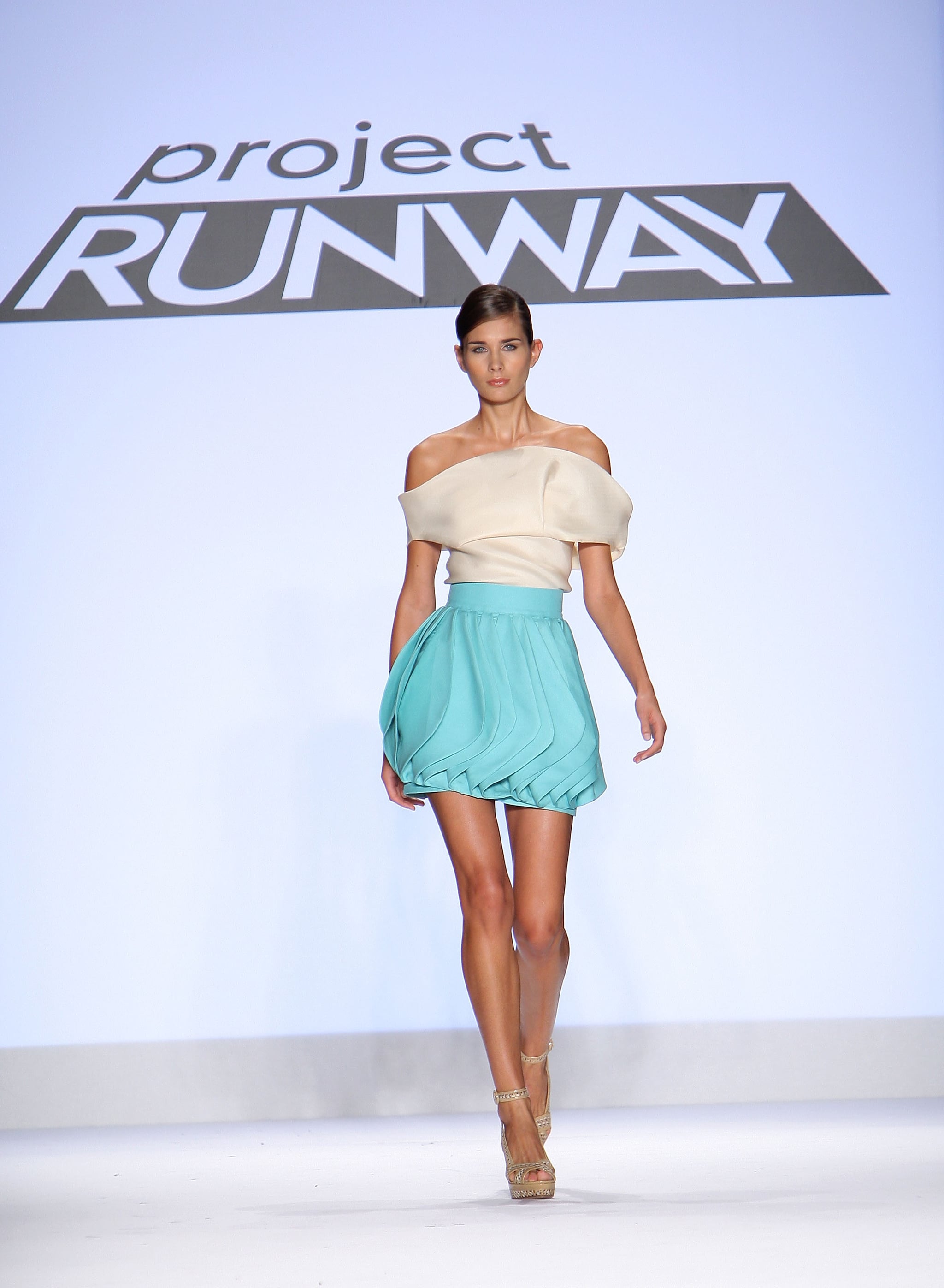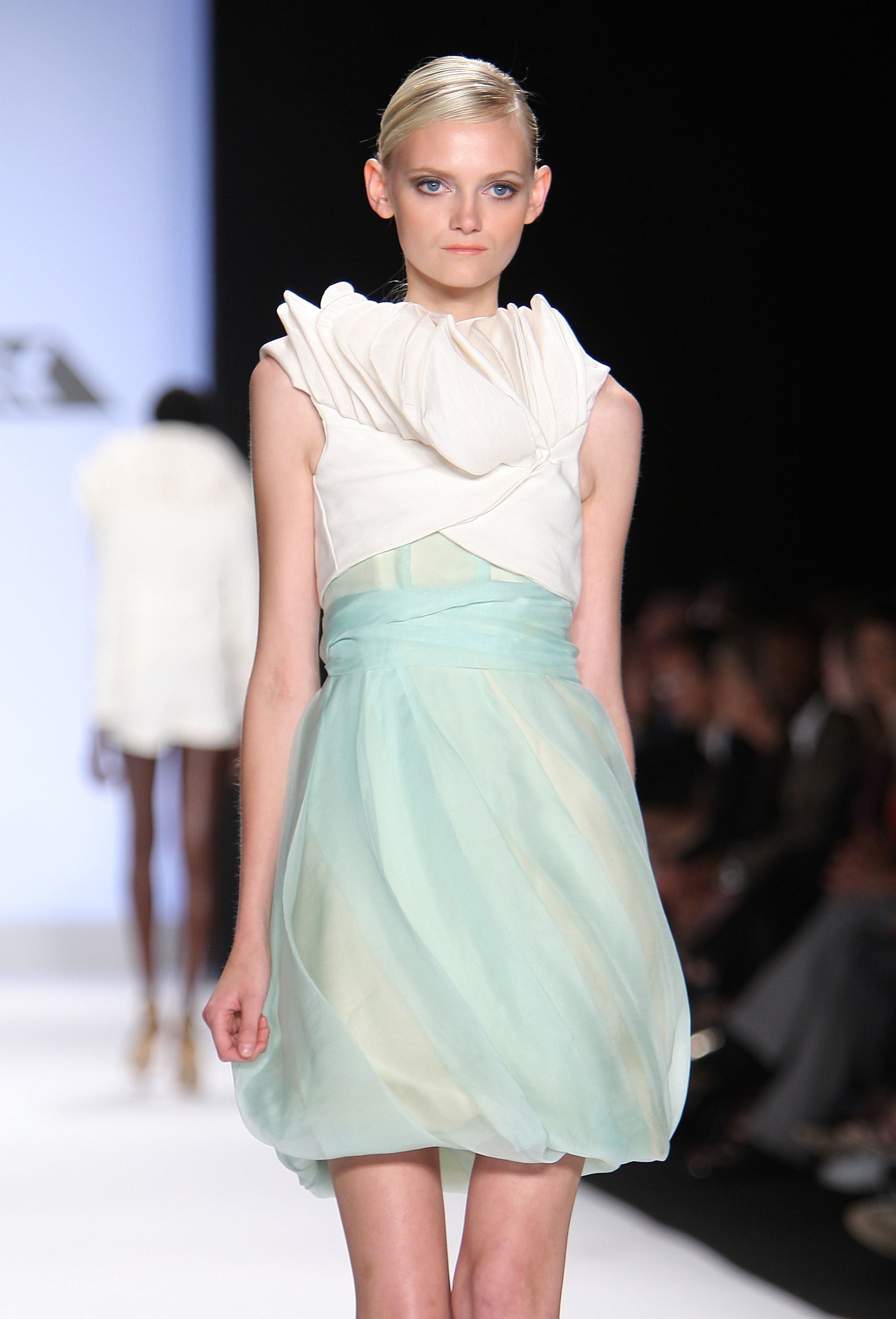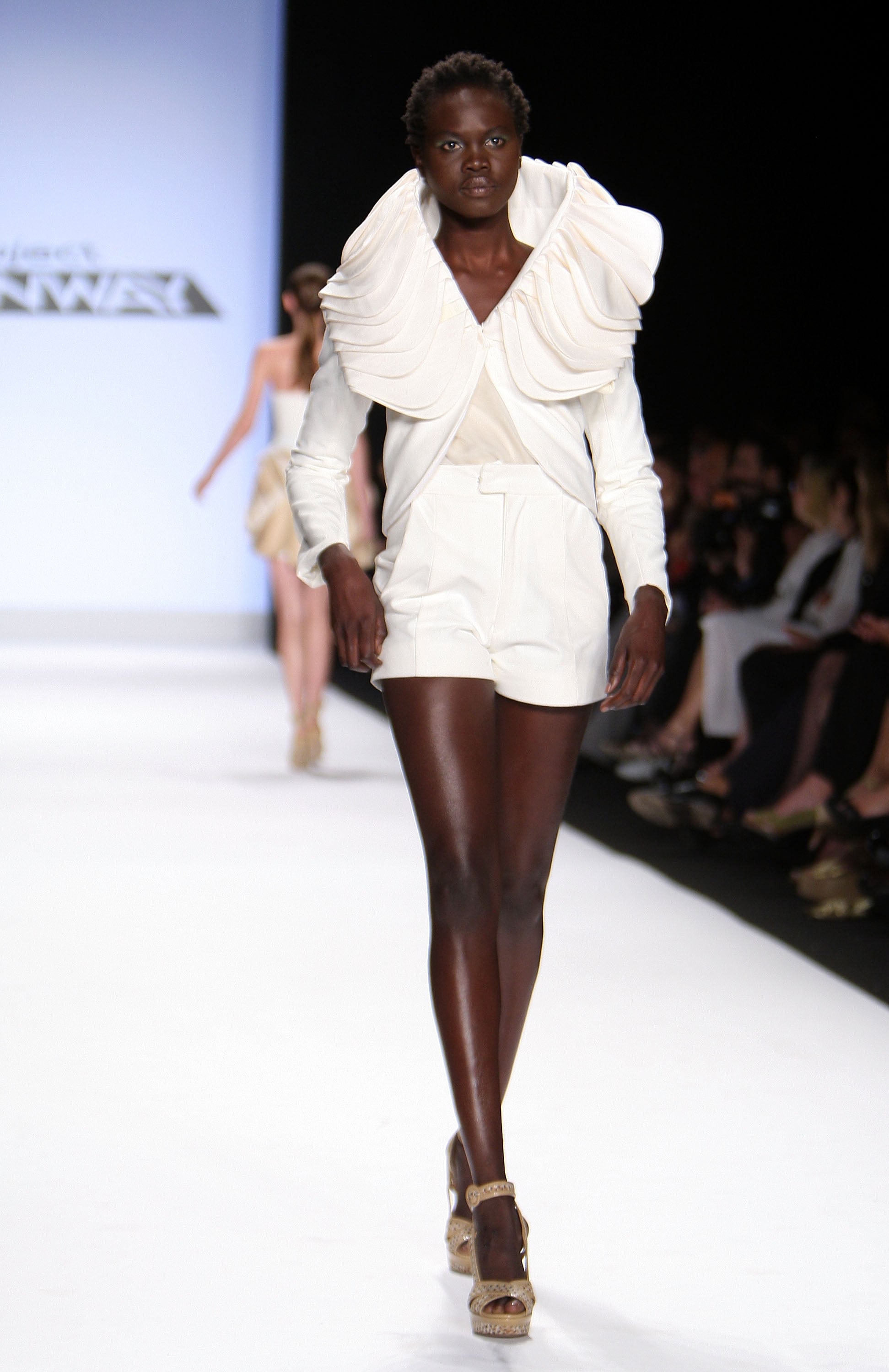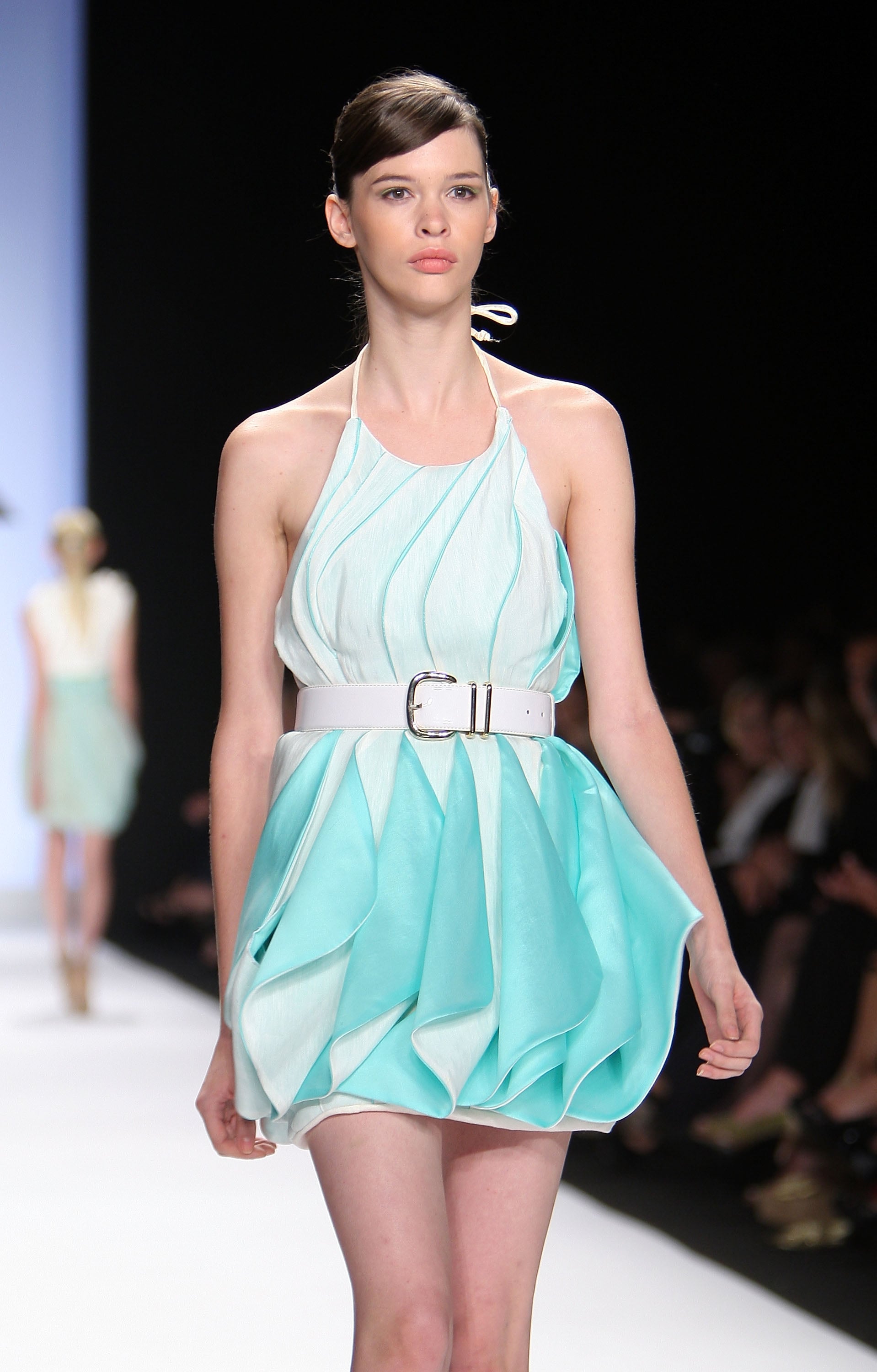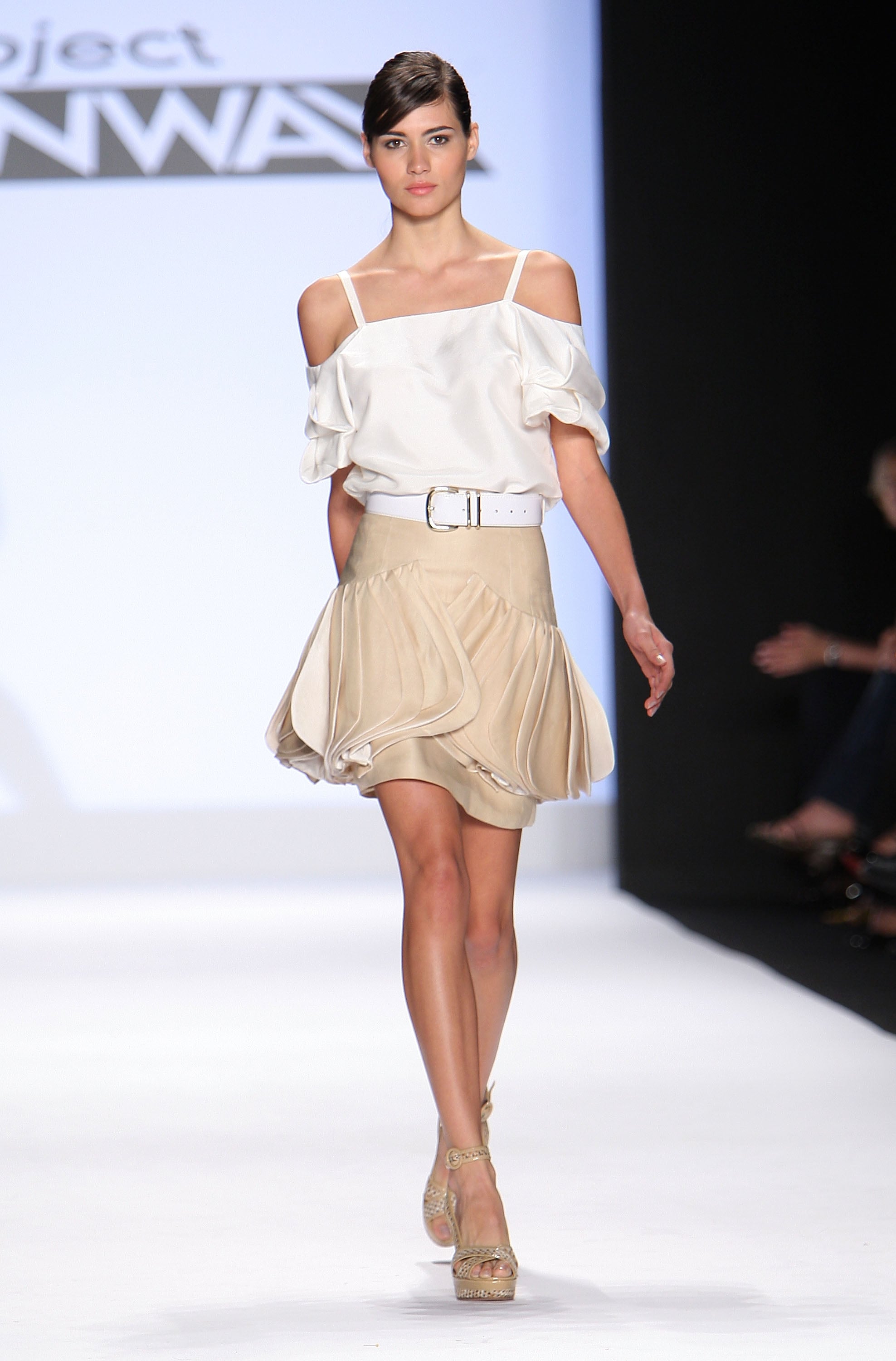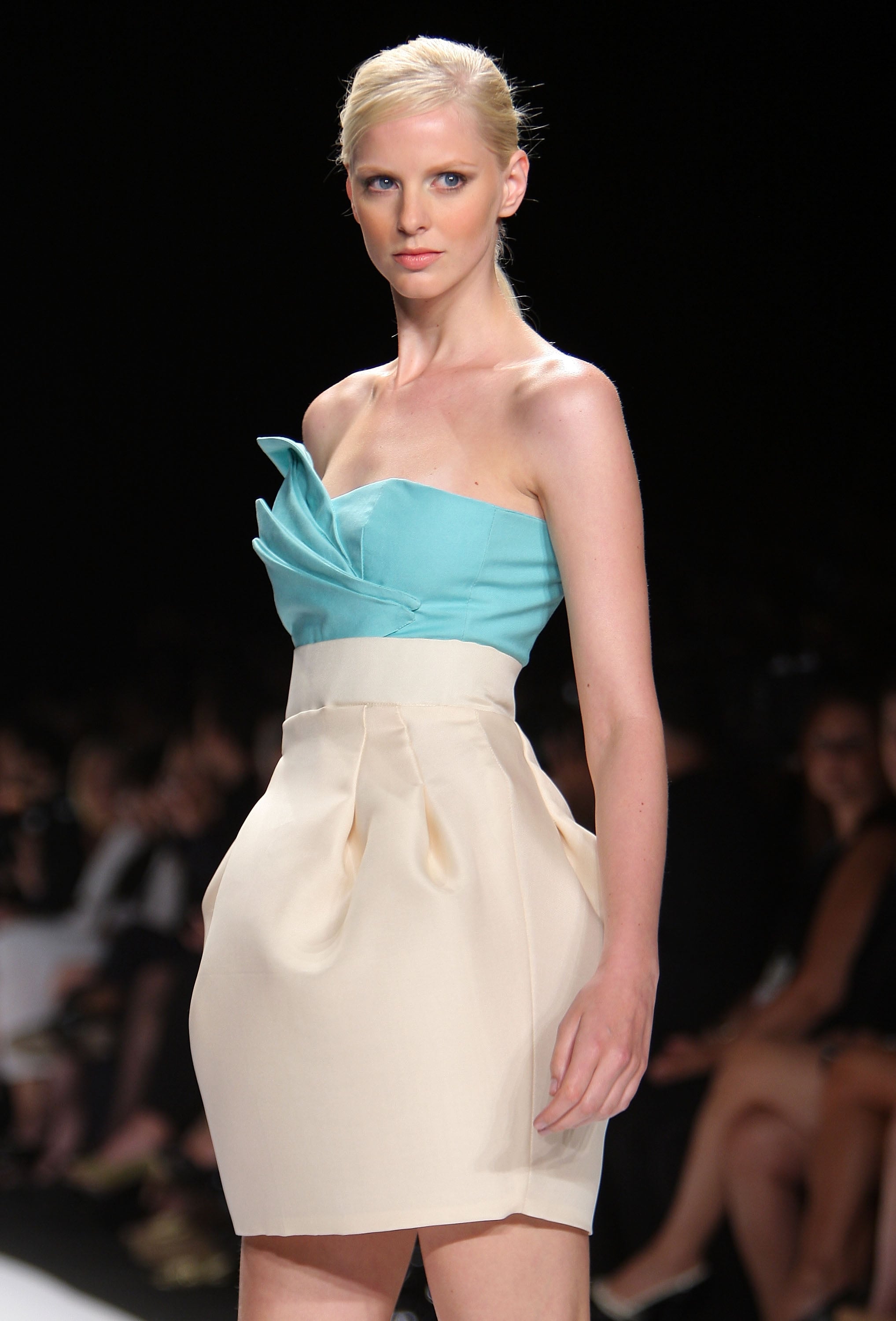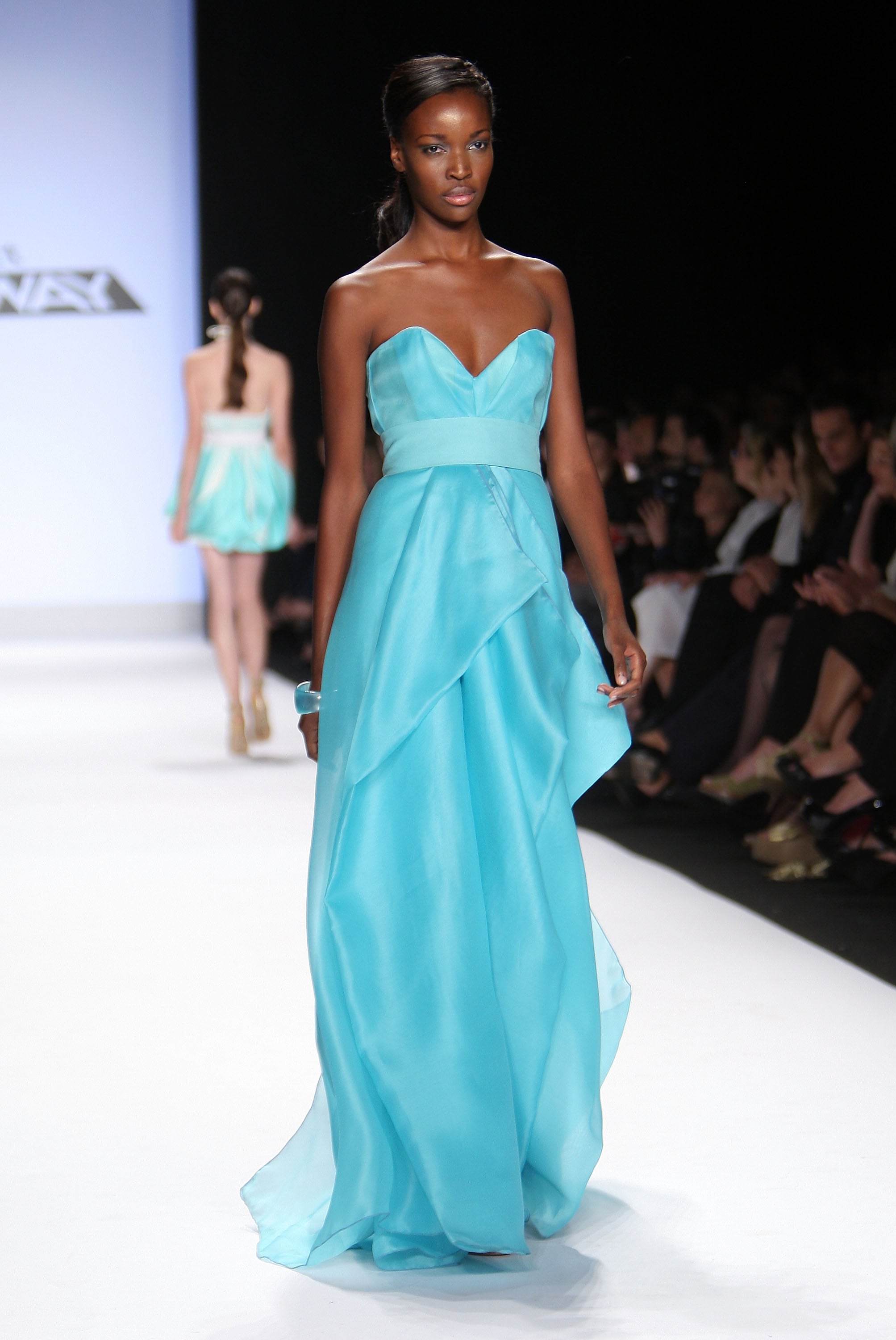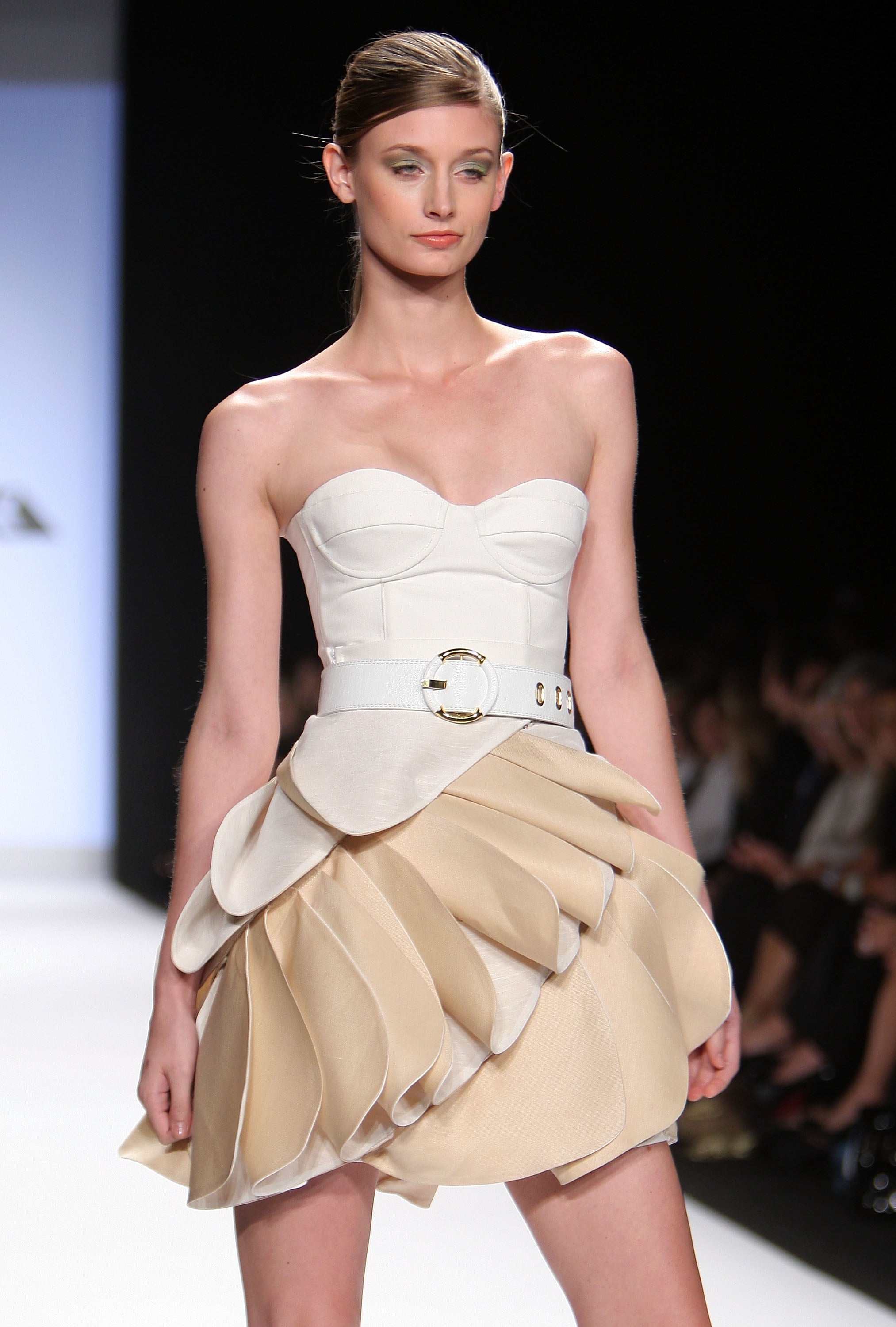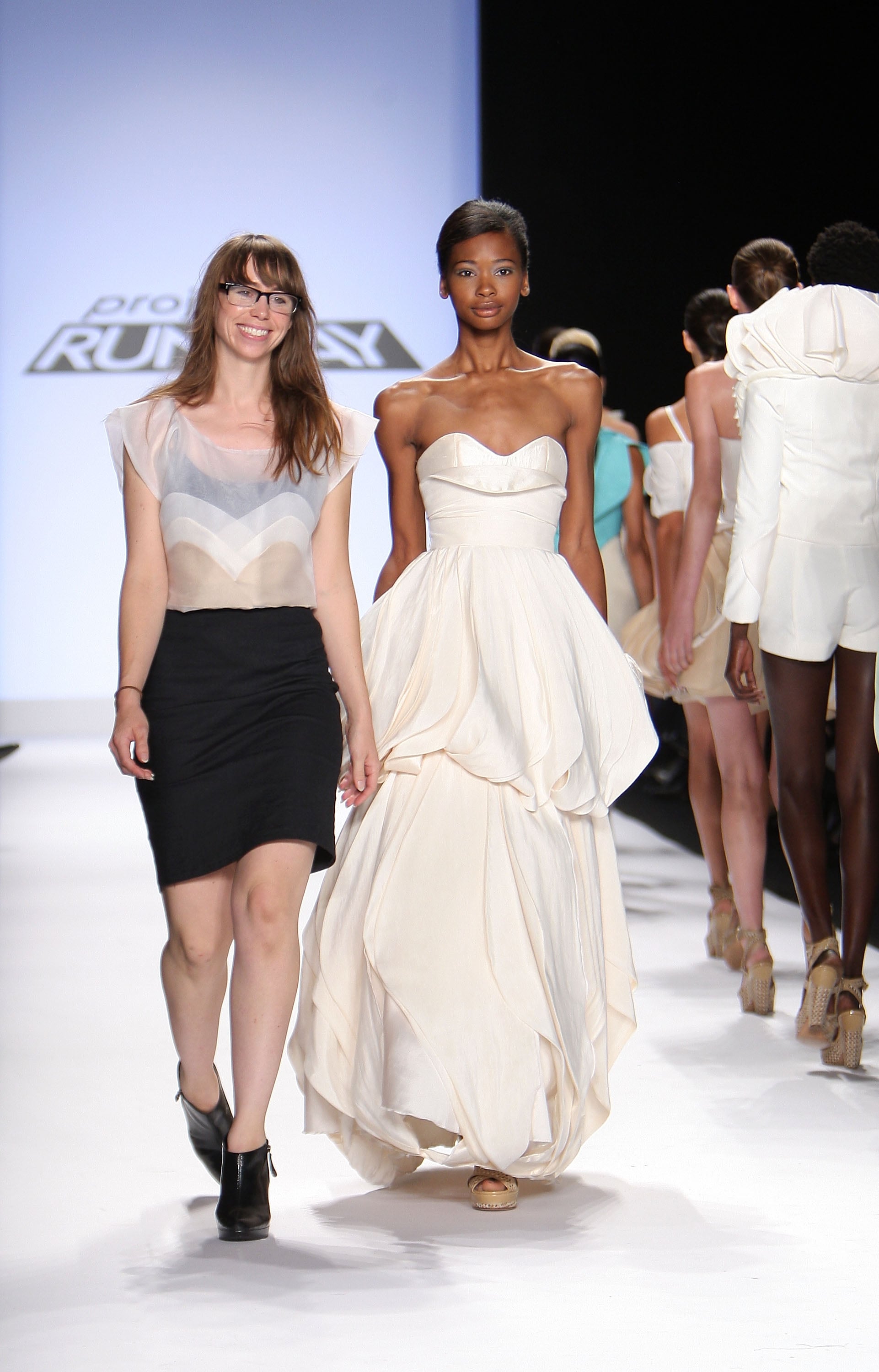 There's even more Project Runway fun to be had — get everyone's looks from last night's finale episode on CelebStyle!