The Covet List: Loving Lanvin's Resort Snake Peep-Toe Wedge
The Covet List: Lanvin Peep-Toe Wedge
At Fab, we believe in strategic spending: each season we invest in a few good pieces that we believe will withstand the test of time and changing styles, and then we fill in the holes with affordable goodies from brands like Zara, H&M, and Target collaborations. So, each week we'll bring you an item from our Covet List.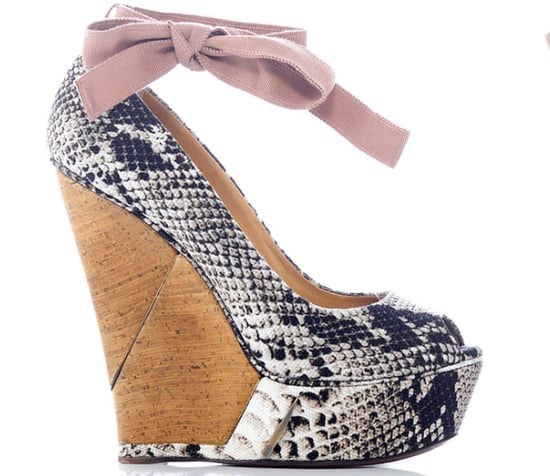 The Piece: Lanvin Peep-Toe Wedge

The Investment: $1,120

Why We Covet: Alber Elbaz is one of fashion's most beloved designers, partly because he seems sincerely to care about making women look and feel beautiful. These wedges are no exception: the sky-high platform ensures we will look supermodel tall, and the sexy python print is countered with a feminine nude grosgrain ribbon. Finally, the peep-toe ensures we can show off our pedicure — we think gray would look amazing.