Cute Outfit Idea With Down Vest
Turn Your Down Vest Into This Cute Outfit!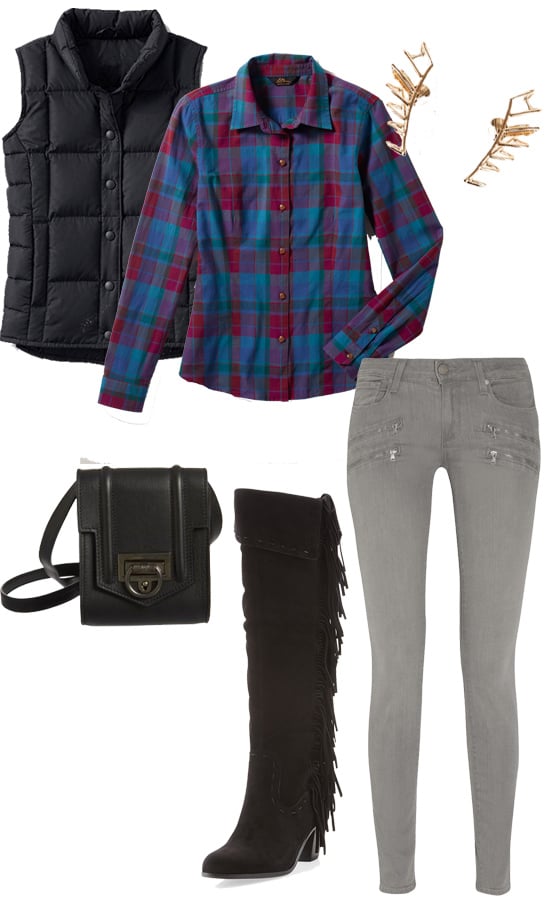 Adore your down vest for walking the dog, running to the gym, and other, sunglasses-on types of weekend errands? We're here to prove that the Fall essential can work for a variety of other engagements — and actually look cute! We paired the staple with a classic plaid shirt and gray jeans made cool with zipper details. The stylish power punch really comes courtesy of accessories: for this outfit, we went with cuff-like cage earrings, fringed boots, and a mini crossbody from an up-and-coming label. Eat your heart out, Autumn. Where can you shop it all?
Shop clockwise from left: Lands' End down vest ($49), L.L. Bean Signature cotton shirt ($69), Lady Grey cage earrings ($210), Paige Edgemont skinny jeans ($239), Sam Edelman fringe boots ($235), Reece Hudson Siren mini bag ($495)