Cute Sweatshirt Outfits
A Dream Come True: Wear Your Sweatshirt to Work!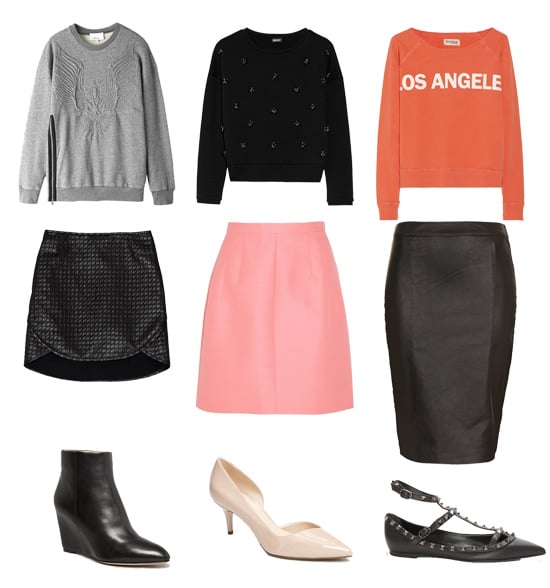 The sweatshirt has moved from ratty weekend staple to something a bit more commanding. With a whole host of designer versions, it's totally possible (and pretty acceptable) to wear yours somewhere a bit fancier than the couch. Whether you're into minis and ankle boots or a pencil skirt and pointed toes, there's a way for you to rock the look.
Shop outfits left to right: Valentino studded ballerina flats ($975)